Word has it Italians stand in hour-plus lines at Sorbillo's Naples and Milan locations, like New Haveners wait for Pepe's. Sorbillo pizza, that arrived in NYC just before the new year, has gotten rave reviews for it's soupy, very wet in the middle pies. New Yorkers can't pick up and fold these slices, they may need a knife and fork!
I was invited to sample their fare. While our pizzas were cooking, we started with their tender potato gnocchi I had heard so much about. This one in the style of Sorrentino ($19) with fresh mozzarella and tomatoes. We also sampled the garlicky escarole with olives and a smidgen of chili peppers ($21) accompanied by housemade perfectly seasoned Italian sausage oblong patties. I recommend.
We sampled one of their red pizzas, selecting the Campania classic with a twist containing buffalo mozzarella, San Marzano tomatoes and, of course, fresh basil ($19), and a pizza I couldn't pronounce, the Nduja from Calabria that comes topped with spreadable Calabrian hot salami, red onions, pecorino and mozzarella cheeses, plus basil-spiked tomato sauce($22). The pizza's come single-sized (although large enough to share) with a soft crust. Although these pizzas are quite good, as a former 35-year New Havener I prefer that city's pies.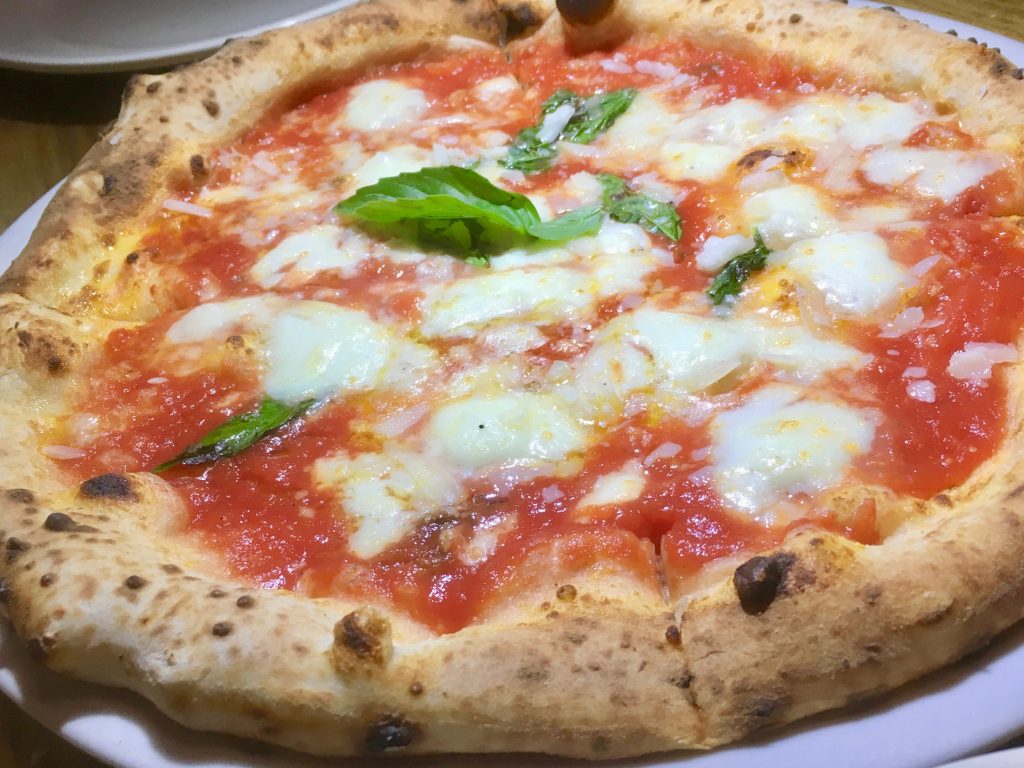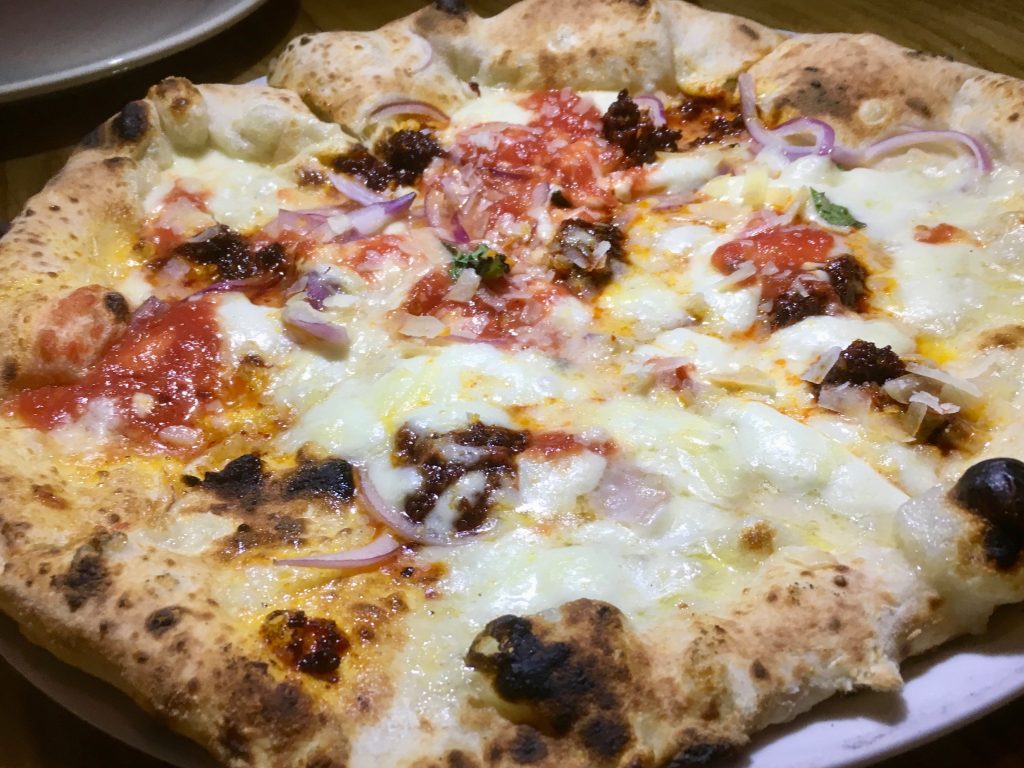 We saved room for indulging in their desserts. I'd skip the slightly dried out profiteroles coated in chocolate sauce and try the moist tiramisu ($11) instead. A nice neighborhood place to grab a bite.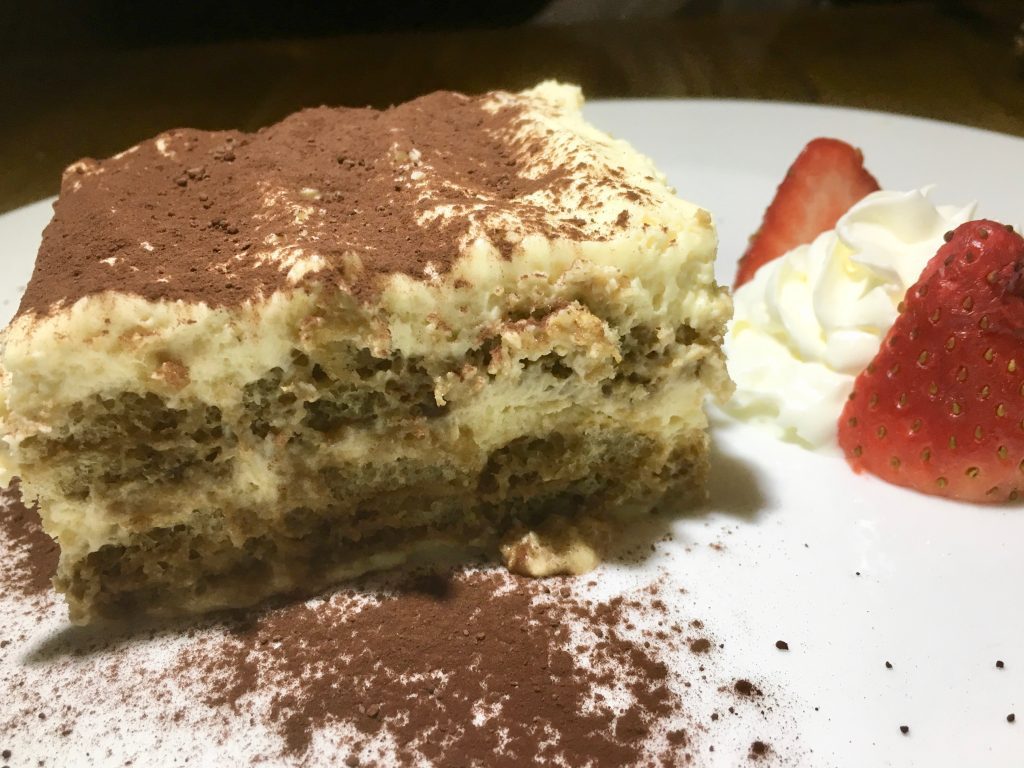 Sorbillo
Bowery
334 Bowery (between Bond and Great Jones)
New York, NY 10012
646.476.8049
sorbillonyc.com