The newest tasting menu at the Hudson Hotel's bar located right off the lobby has no food. Instead, at this Jalisco-inspired lounge, it's all about libations, including their own Sno-Cone cocktails.
Along with other media folks, I was invited to a tasting of what they called the latest and greatest cocktail concoctions made for us by their fab bartender Antonio.
I tried (and would go back for) the Frosé, a frozen blend of rosé and strawberry puree served in a round stemmed wine glass ($15), the spicy cucumber jalapeño margarita ($16) made with the Casamigos blanco tequila (made famous when owned by George Clooney), and the caipirinha made with Leblon cachaca ($16). For a light alcohol drink, order the frozen margarita (was mango during our tasting!).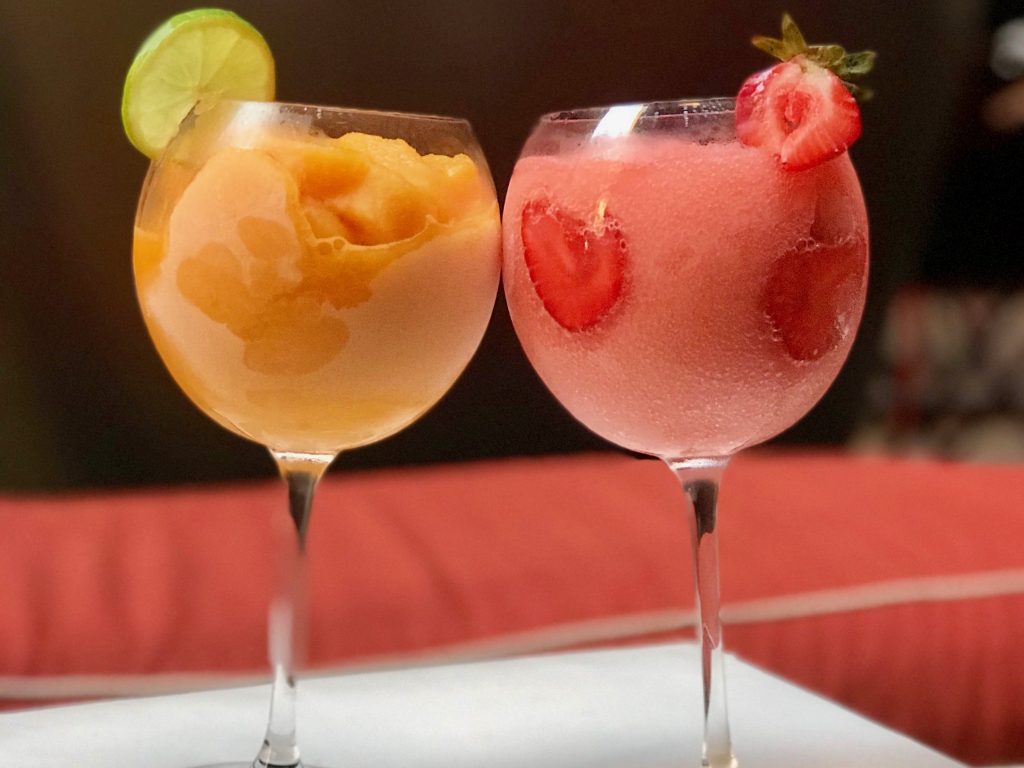 And then there are the fun adult-only alcohol-spiked Sno-Cones in four flavors:
Coconut Lychee (sake, coconut lychee liqueur, brandy and cherry juice), Dark Chocolate Sea Salt (citrus vodka, dark chocolate sea salt liqueur and Bailey's) Double Chocolate (vodka, dark chocolate sea salt liqueur and Frangelico) and Cherry (vodka, Cherry Heering, lemonade and cherry syrup).
Since the icy Sno-Cone treats will be on the menu "for as long as the weather stays nice," I suggest heading over there sooner rather than later to try one.
Hudson Bar at Hudson Hotel
Columbus Circle
358 W 58th St
New York, NY 10019
212-554-6217