(Written before COVID-19 quarantine) When looking for a small French or Italian cafe to dine, I discovered Le Grainne, a relaxed Parisian-style bistro on 9th Avenue and 21st Street in Chelsea with large corner windows where we were seated.
Although we had very little room in this teeny restaurant, we were quite happy with having the additional window sill to place our belongings and the bread and butter once our entrees were served. Yup, that small tables.
We sipped on our Sancerre Fouassier ($49) while catching up. I stared with a small salad ($6.50) with both of us ordering their poulet roti ($25). That' roasted dark meat (the thigh and leg, which are both our favorites!) with haricot verts (green beans) and mashed potatoes. Very French, very tasty.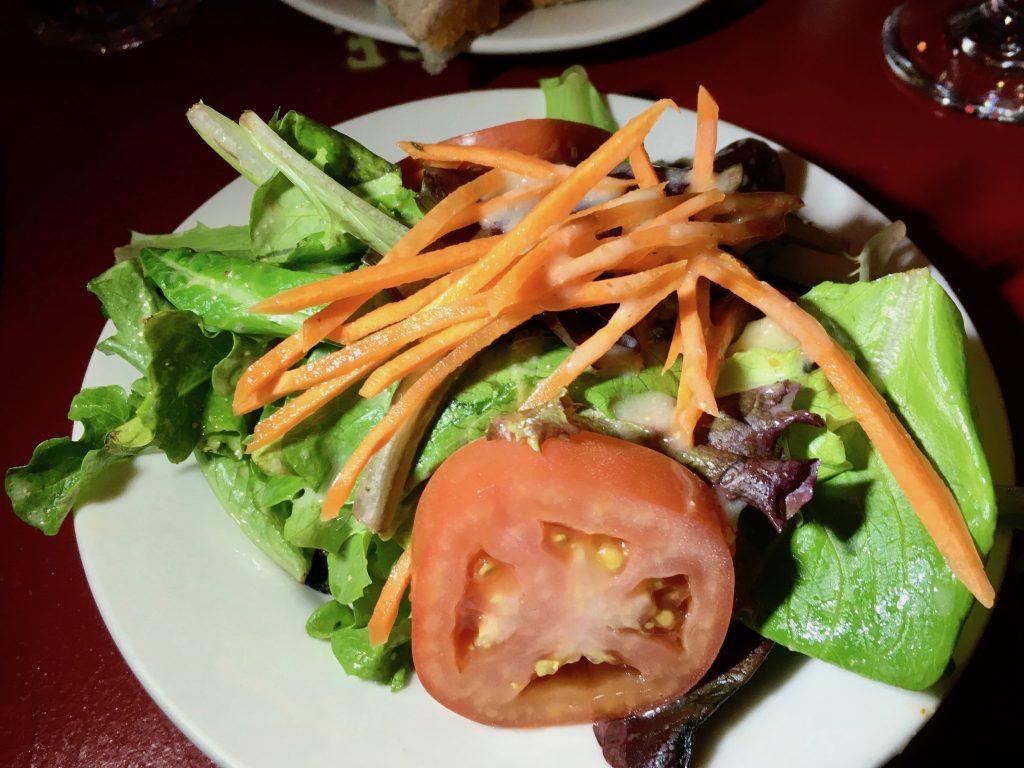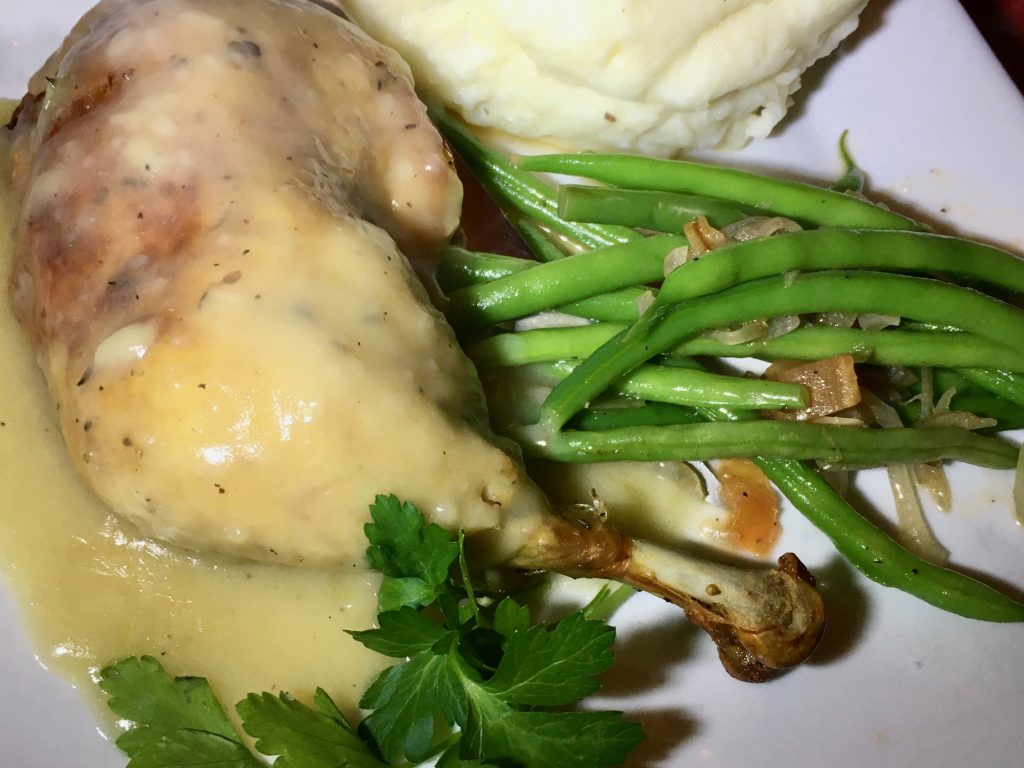 We yakked, finished our wine then moved on to cappuccino ($4.50) and tea ($2.50).
I'd recommend this restaurant for a casual French meal. Make note, you'll incur a 4% fee for paying with a credit card.
Le Grainne Cafe
Chelsea
183 9th Ave
New York, NY 10011
646 486 3000