The best thing about Shun Lee Cafe is its proximity to Lincoln Center where we had seen the amazing Paul Taylor dancers in "Celebrate the Dancemaker." We sat in the black and white checkerboard restaurant noticing the silver Chinese calendar images hanging from the ceiling.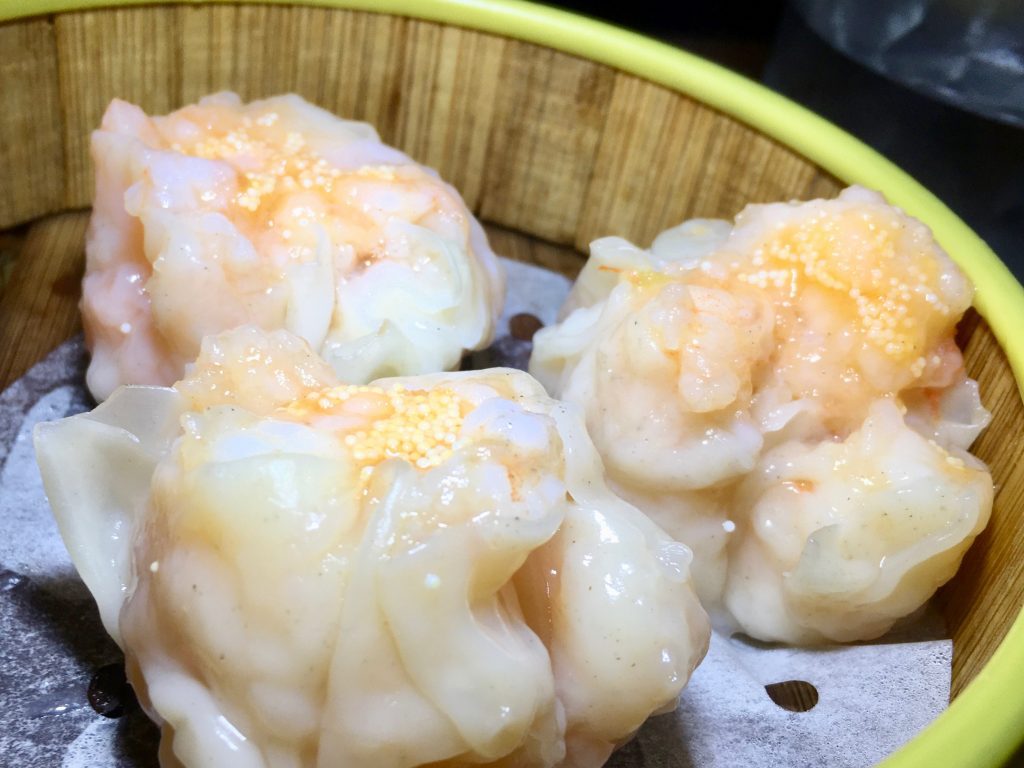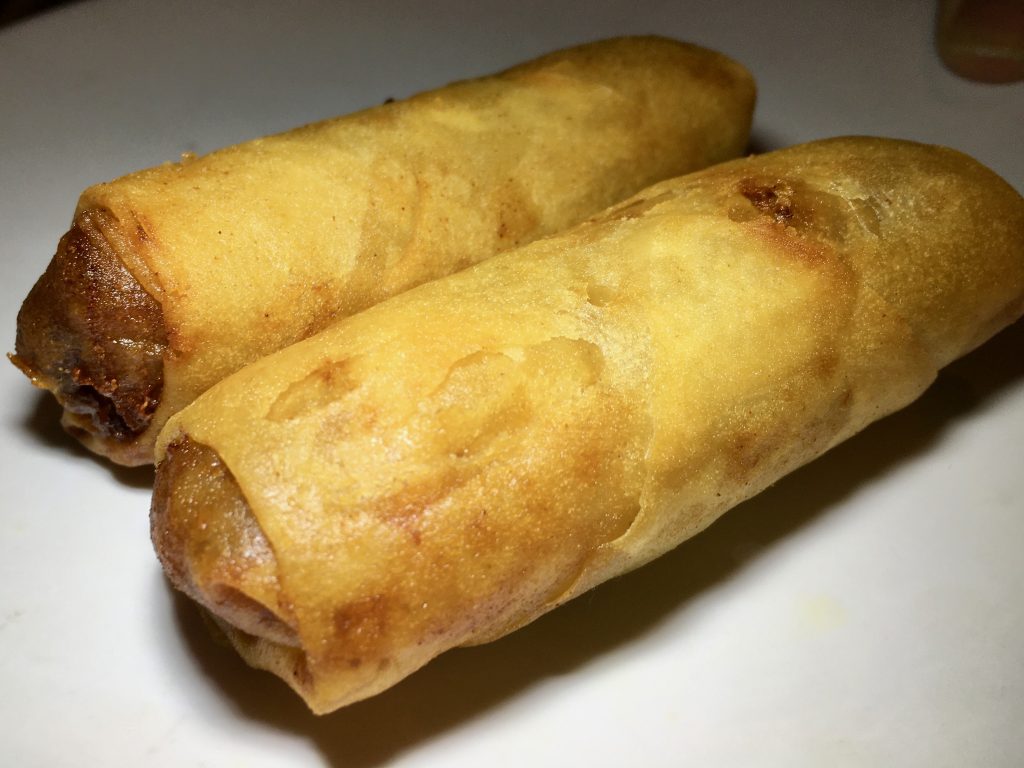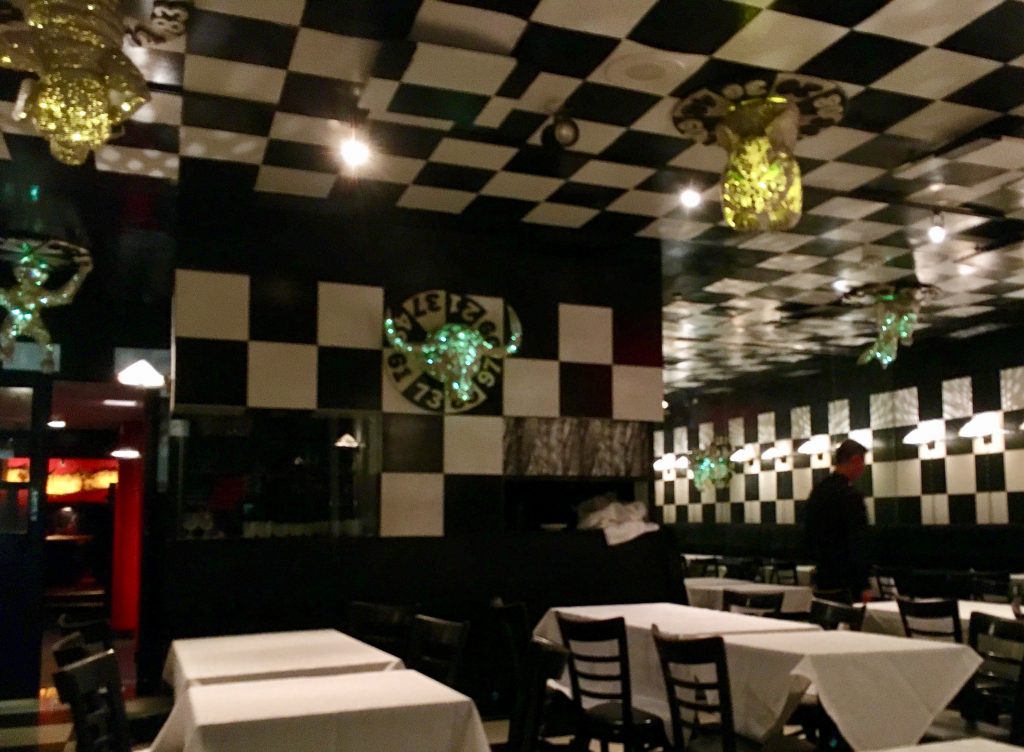 I looked forward to selecting my dim sum from the rolling cart that passed through the dining room. Since we arrived at about 9 pm after the performance, we had to order ours using a check-off paper menu instead ($9 each).
The best were both the steamed shumai (3) and dumplings (4), both with wrappers chockful of shrimp. The two small spring rolls were crisp, albeit a tad oily; the roast pork buns needed lots more of the flavorful meat.
I noticed that the scallion pancakes were nothing like any other I ever had but was enjoying the conversation too much to comment. When we got the bill we realized that these oddly textured and weird tasting morsels were turnip cakes instead. Skip them.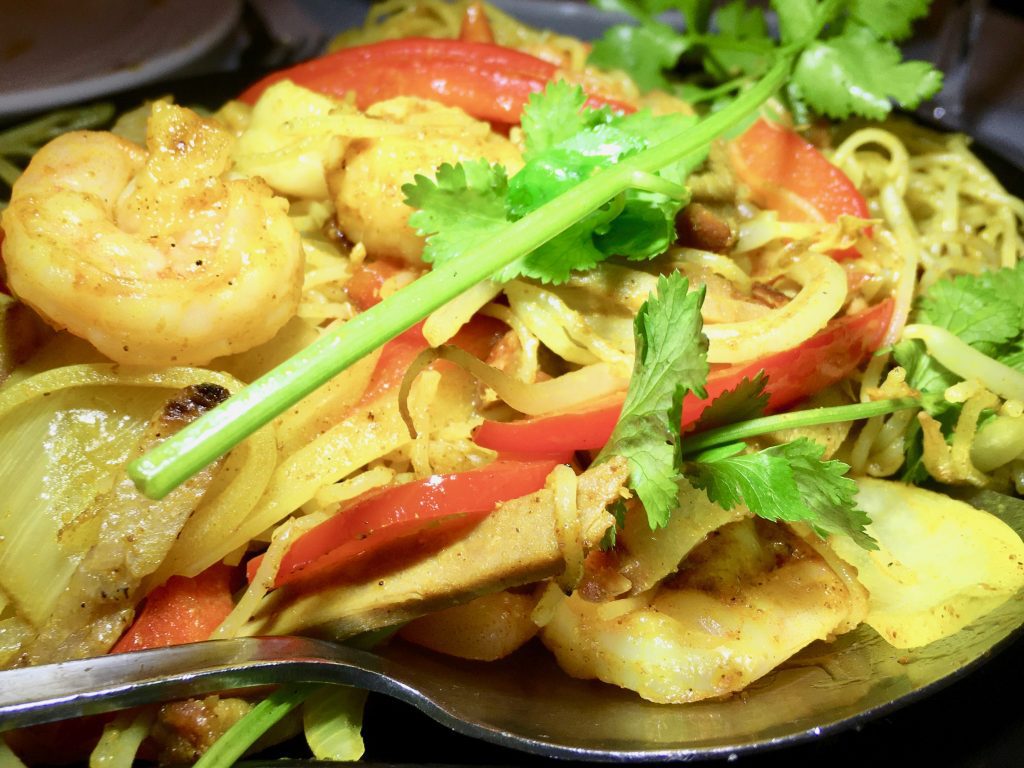 Our main dishes were fine, nothing special. The sautèed bok choy ($19) needed more of the menu-state garlic; the Singapore curry rice noodles ($17.50) was bland although the menu had a red pepper next to it, purportedly to indicate "hot and spicy."
Mediocre at best but convenient to Lincoln Center.
Shun Lee Cafe
Lincoln Square
43 West 65th Street
New York, NY 10023
(212) 595-8895