I met Shari Bayer about a decade ago when we dined at a client's restaurant. That was soon after she founded Bayer Public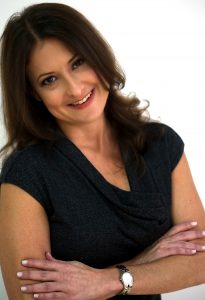 Relations, her agency specializing in both culinary and hospitality. That was only the first of many meals together.
Shari's latest endeavor is All in The Industry, a Wednesday afternoon live radio show on Heritage Radio Network dedicated to the behind-the-scenes talent in hospitality and restaurants.
Since she's traveling, currently at the Hawai'i Food & Wine Festival, this week's broadcast on Wednesday will be the archived interview with Fried & True's Lee Schrager& Adeena Sussman; she'll be back next week to interview Ben Leventhal, co-founder of Eater.
Shari's also making a name for herself as a guest contributor on Fathom, writing about her fearless solo traveling and dining. I caught up with her before she left for Alohaland to respond to our Guest Foodie questions.
– bonnie
Which food product or gadget would you never give up? I love my 10-inch chef's knife made by Zwilling J.A. Henckels. I splurged on it back in 1997 when I was in culinary school at The Cooking Academy of Chicago, and my instructor carved my initials into it. I believe it was $75, and a lot of money for me to spend at the time, especially on a kitchen tool, but it was so worth it. I still use it and keep in sharp. It reminds me of the joy of attending culinary school and my passion for cooking.
What do you like to serve when you entertain? Despite my answer to the first question, I rarely entertain at home these days as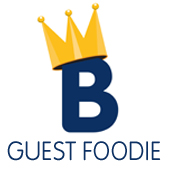 I live in a studio apartment/home office in Manhattan, and so I prefer to go out with friends, rather than stay in. And as a restaurant publicist, I'm always interested in checking out new places and menus. One of my go-to spots for entertaining/gathering friends is a Momofuku restaurant, where David Chang offers amazing large format menus. I have organized meals at Ssam Bar for Bo Ssam and Rotisserie Duck, and at Noodle Bar for Fried Chicken. They are perfect for small groups, and it's always fun and delicious! My next gathering will probably be at Ssam Bar for Dry Aged Rib Eye, or Ma Peche for the Chicken and Lamb.
Describe your "last meal?" Honestly, I have never liked this question as who wants to plan their last meal? It's too depressing! However, I will say, I wouldn't mind indulging one last time on Juan Mari Arzak's super truffle dessert — cocoa and sugar that melts with the addition of chocolate liquid, which I enjoyed at his restaurant in San Sebastian, Spain last fall. This time I would lick the plate!
What food is your secret guilty pleasure? Okay, here comes another chocolate answer. Dark chocolate cashews, which sort of feel healthy to me (sort of!). Or my really secret guilty pleasure are Peanut Butter M&M's. I just love them!
What is your go-to neighborhood restaurant? I live near Columbus Circle in NYC, which means that I am surrounded by fine dining and not so many neighborhood places. However, my go-to for meetings and casual lunches is Bouchon Bakery on the third floor of the Time Warner Center. I like that they have counter service as well as a sit-down café with a lovely view of Columbus Circle/Central Park, and a menu that will please all palates/moods. There are excellent savory options, such as Rillettes of Scottish Salmon, Quiche du Jour and Tomato Soup/Grilled Cheese combo, as well as superb sweets, including Better Nutter cookies and Macarons, which perfectly pair with a latte. So yes, Thomas Keller is my go-to!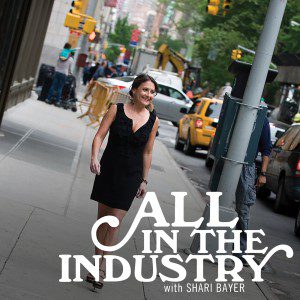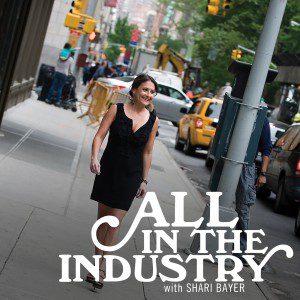 What is one food product most people don't know about, but should?  I am not sure if most people already know about chia seeds, but I think that they should, as they are a very healthy, versatile "superfood."  I add ground chia seeds to my yogurt.  It gives it a little crunch, while providing extra antioxidants, omega-3 and fiber in my diet. Chia Seeds can also be added to smoothies, cereal and salads, and used in baking.
Describe your worst kitchen disaster and how (if possible) you saved it:  This happened a LONG time ago when I was a kid, but it still stands out as my worst kitchen disaster. When I was about 10 years old, I attempted to make a cake from scratch with my older sister for my parent's anniversary. We somehow read the ingredients as to add 1 cup of salt, rather than 1 teaspoon, and you can imagine the result. Needless to say, it was a completely inedible salt cake! Of course, my parents were still very appreciative of our gesture, but wow, was it bad!
Who was your most influential mentor? After culinary school, I was planning to go to Europe to cook, but then I saw that Charlie Trotter was hiring servers for his restaurant, so I went in for an interview as I actually had more front-of-the-house experience than back, and I was hired. I was in awe of his food as I had his cookbook (another splurge!) and could not pass on the opportunity to work for him. I learned so much. Not only was it like culinary graduate school simply due to the food products that I was introduced to each day, but there were also life lessons on service, hospitality and excellence. I am so sad that Charlie has passed away at such an early age. He was certainly the most influential chef in my career. He was intense and a perfectionist, and someone I always had great respect for. Thank you, Chef for being a mentor to me. You will always be remembered as a leader and pioneer in our industry.
 Shari has three Twitter handles: @sharibayer @bayerpr @allindustry
– b