I walked down the street umpteen times but hadn't noticed Serenata, a Mexican bistro, nestled between West Elm and Haven's Kitchen.
We started with a straight-up happy hour margie ($7) — one that packed punch — served in a salt-rimmed martini glass. This margarita was not sickly sweet like some, instead a tad tart.
The prix fixe lunch for $8.95 could not be missed at least for one of us. We chose the unusually spiced house salad with mesclun greens, diced avocado, fresh corn, diced tomatoes and sunflower seeds all in an herbed vinaigrette sprinkled with cotija cheese and garnished with a delicate blue flower, as were all the dishes.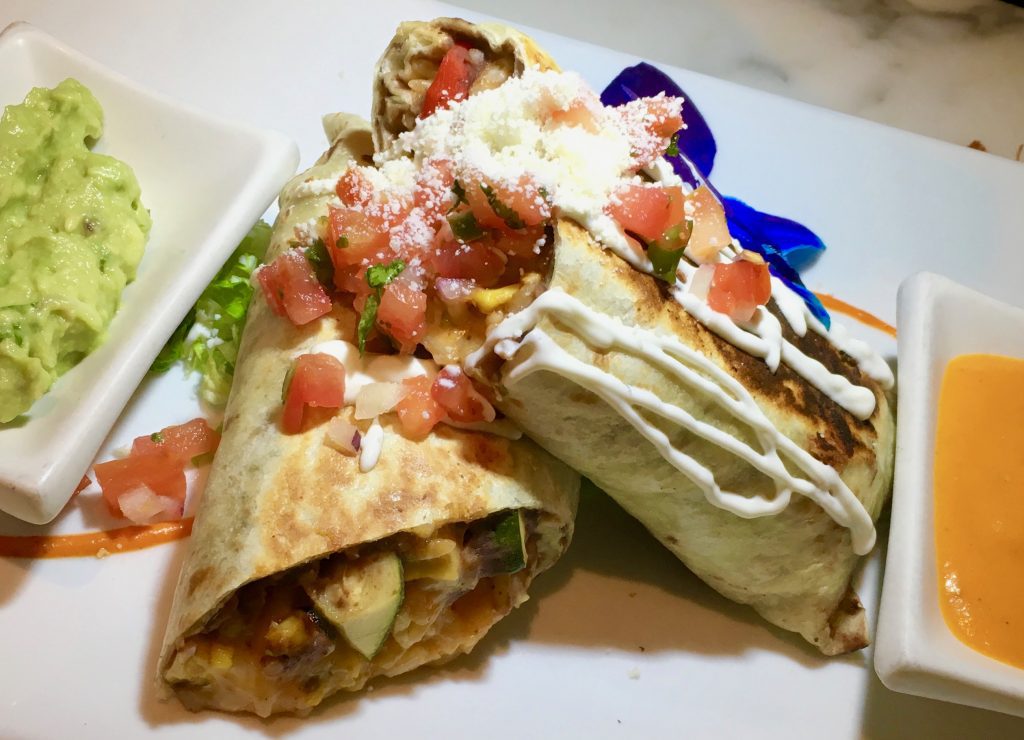 From that menu, we chose the vegetarian burrito, a meal in itself, filled with sautéed corn, tomatoes, zucchini and caramelized onions, served with a side of guacamole and some pico de gallo. This was also sprinkled with grated cotija.
From the regular menu, don't miss the shrimp tacos (an appetizer portion of 2 for $12), blackened and succulent on a flour tortilla that was spread with a spicy aioli then topped with pico de gallo, guacamole and red pickled onions.
I highly recommend a visit to Serenata and each of these dishes!