Brunch at La Pecora Bianca at Broadway at 28th had one of those midday vibes where you know mealtime folks are gathering.  Bright, light buzz, close tables. We lucked out on the noise vibe as we were seated in a corner with one side of our table against a wall, reducing the noise.
We opted for the $18 unlimited cocktail hour — me with mediocre bloody Mary's, my friend with mimosas. After three drinks, we didn't even really have a buzz! But that's common for all-you-can-drink brunch places:  a passing of the bottle over the second on drink!
My friend's scrambled eggs were soft, topped with fresh avocado. Enjoyable. My sausage and broccolini frittata not so. Although tasty, it was so overcooked. I left half.  We sent our bacon back — asking for it well done. Arrived back — half well done.
I'm sure you can tell, I liked the vibe, but not the food. With so many wonderful options in Manhattan, I'd skip this one. Like their sister place Midtown, they could use a bit more training.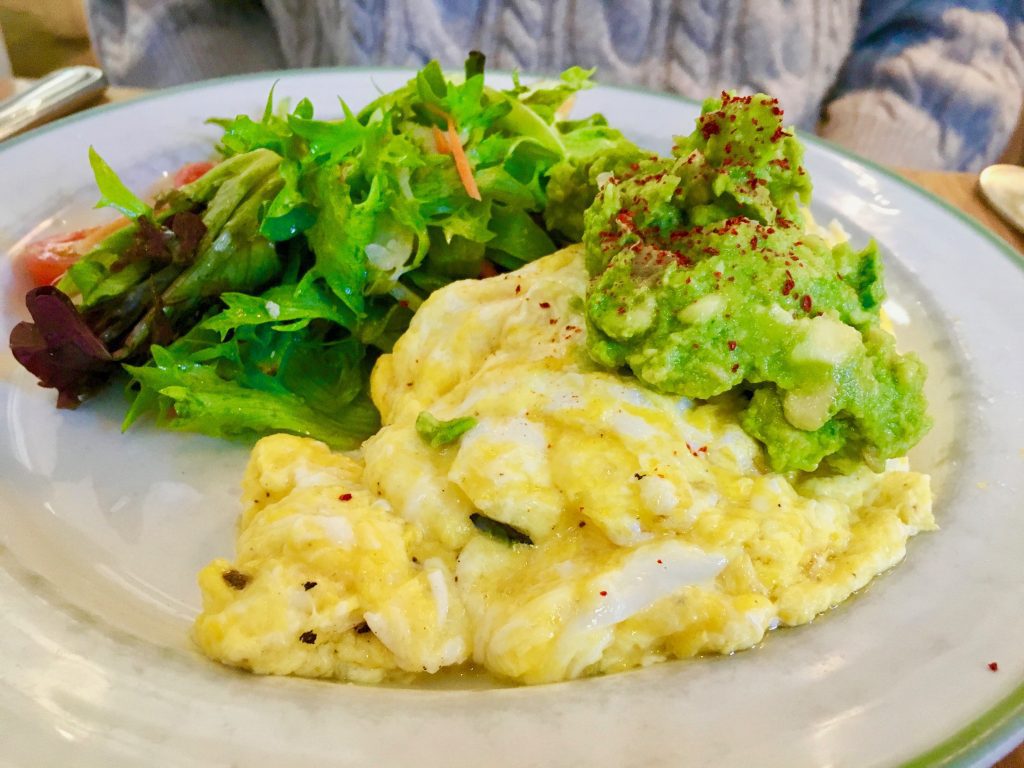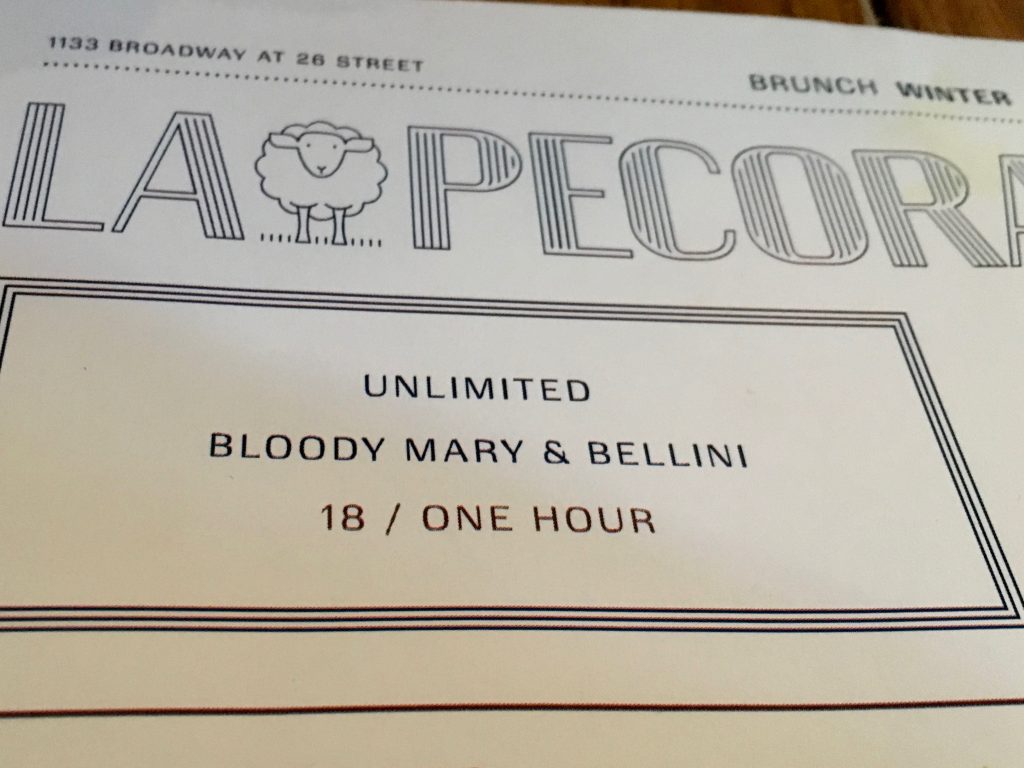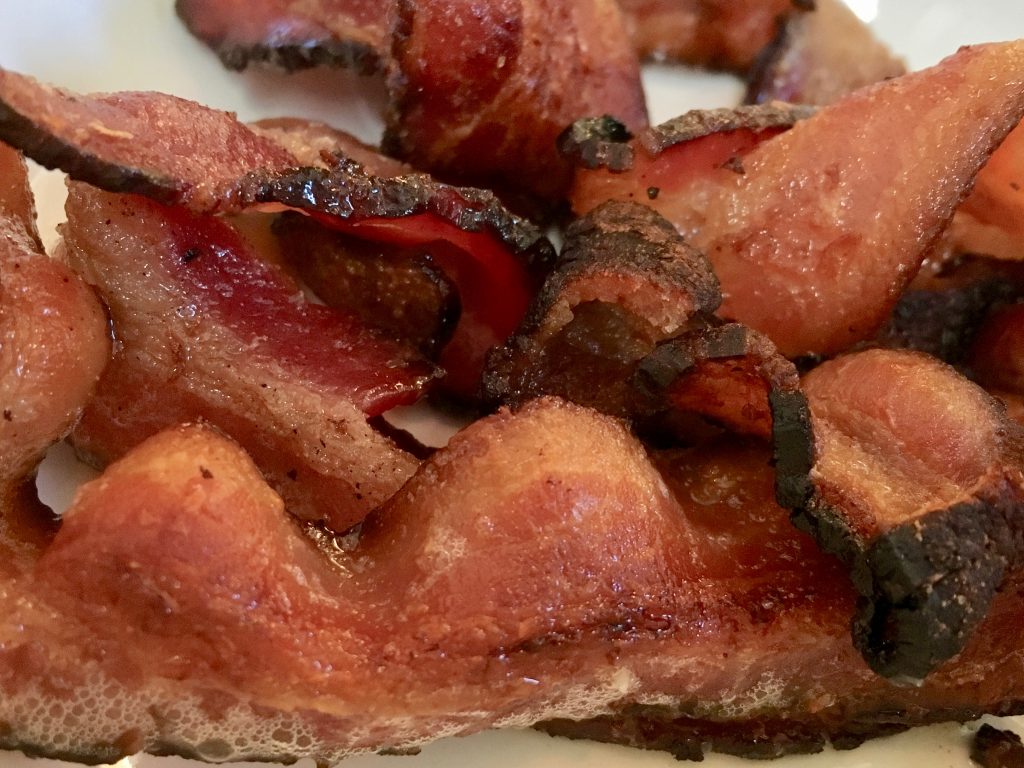 La Pecora Bianca
1133 Broadway
New York, NY 10010
(212) 498-9696