A friend in my building suggested I try Sagaponack Bar & Grill, a neighborhood place with a changing seasonal menu. I recently did, arriving during their happy hour, from 4 to 7 pm, seven days a week.
If you like spicy drinks, I recommend their Sagarita made from jalpeño tequila, mango puree and triple sec, only $9 during happy hour. HH wine is only $5 plus they offer a variety of mostly fried food options. We sampled the shrimp dumplings ($9 for 5) that were panfried in a batter. Interesting.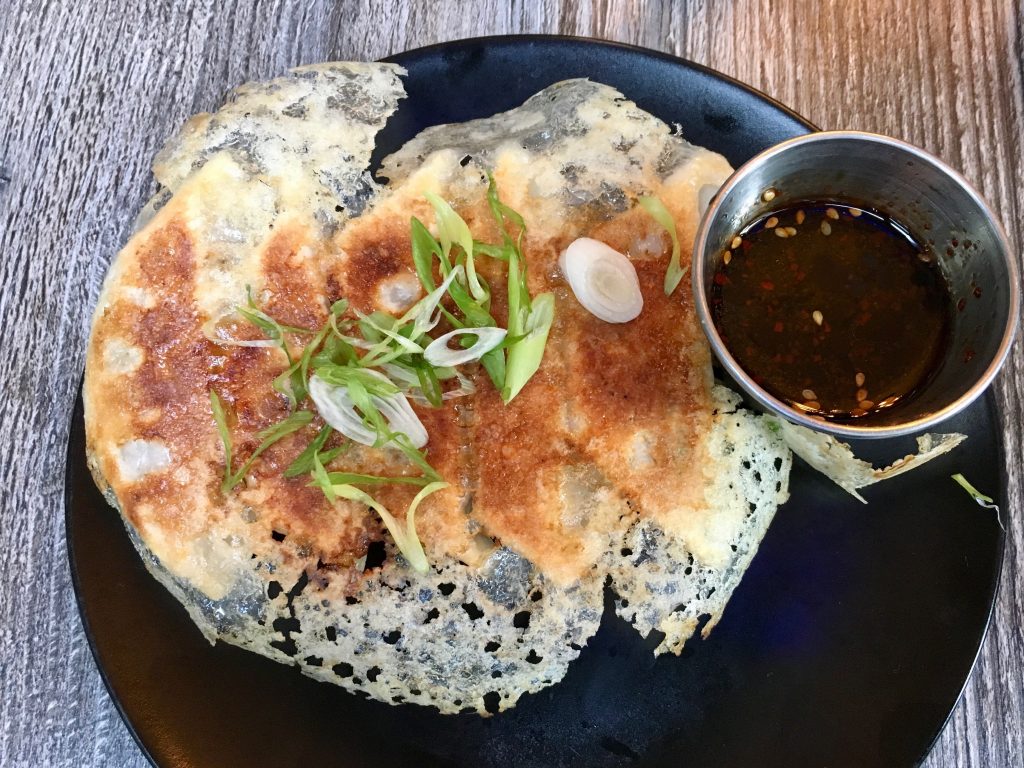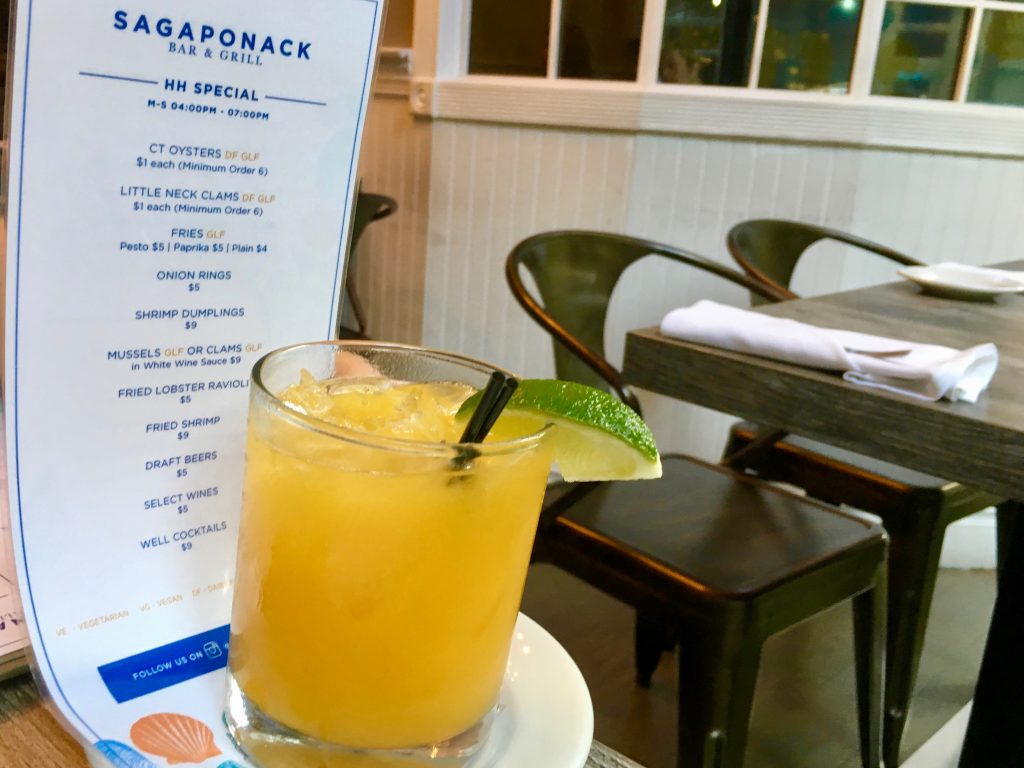 Each of their large taco platters contains two fried oyster ones, batter-fried fries and greens in a light vinaigrette ($24). The soft tortillas are filled to the brim with the fried bi-valves, yet were missing the menu state scallion kimchi, kimchi aioli & wasabi tobiko that originally caught our eye.
We could have stopped there as we hadn't realized how large their portions are, but we had already ordered their pappardelle. The noodles came with lots of intensely flavored Korean-style braised short ribs topped with a runny poached egg ($24). We couldn't finish the latter.
With service and food fine, I'd return and would suggest it as a place to get a bite if you're in the hood — especially during happy hour.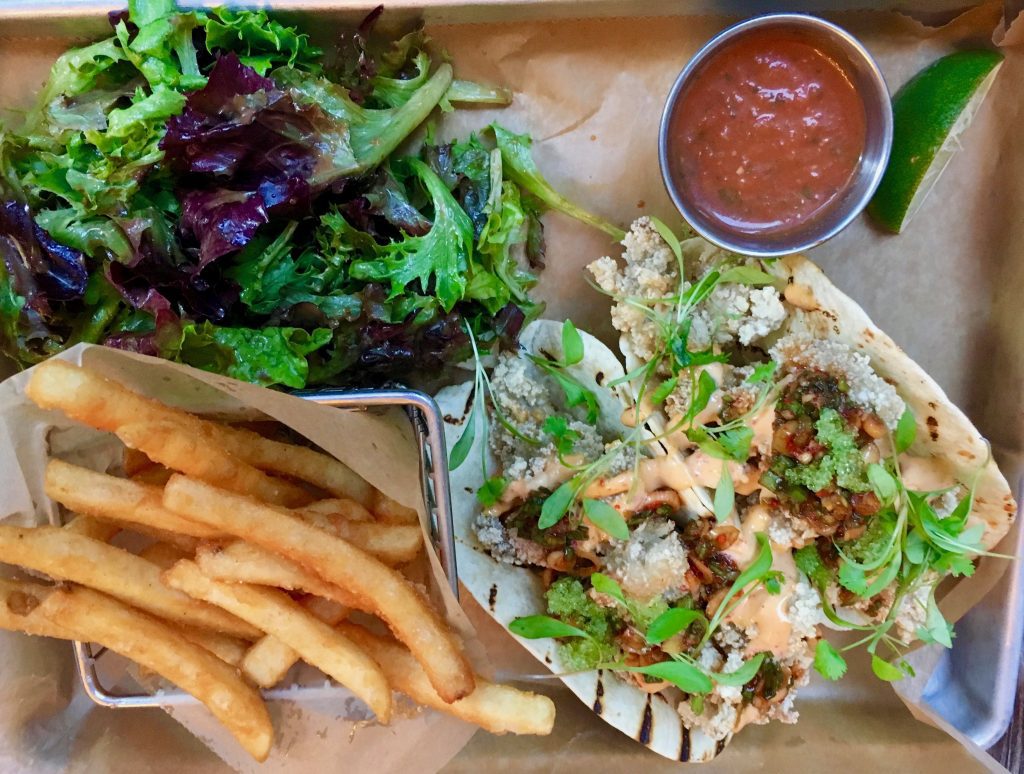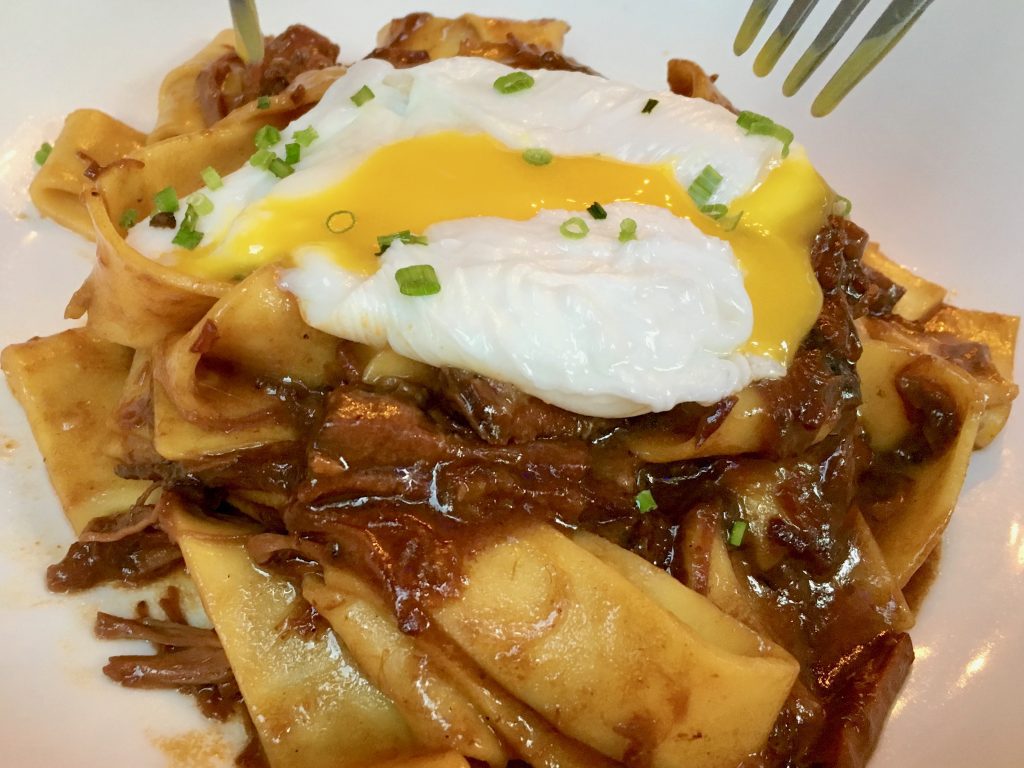 Sagaponack Bar & Grill
Gramercy-Flatiron
4 W 22nd St
New York, NY 10010
www.sagaponacknyc.com
212-229-2226