We for sure needed sustenance between "Millennium Approaches" and "Perestroika," parts one and two of the Tony-nominated Angels in America, the play with Nathan Lane and Andrew Garfield about life that's as relevant today as it was during the early AIDS epidemic.
At a break in our theatre marathon, we headed next door to the quirky yet elegant Russian Samovar as their guests. Years ago at the restaurant's height, it was part-owned Mikhail Baryshnikov and attended by the Frank Sinatra's Rat Pack. They are gone, but the classic Russian comfort food establishment has remained the same. In fact, their menu lists "grilled sturgeon" that hasn't been served in years. I love to enjoy a meal at places like this where  I can converse without straining to hear or speak and while enjoying live music at the same time.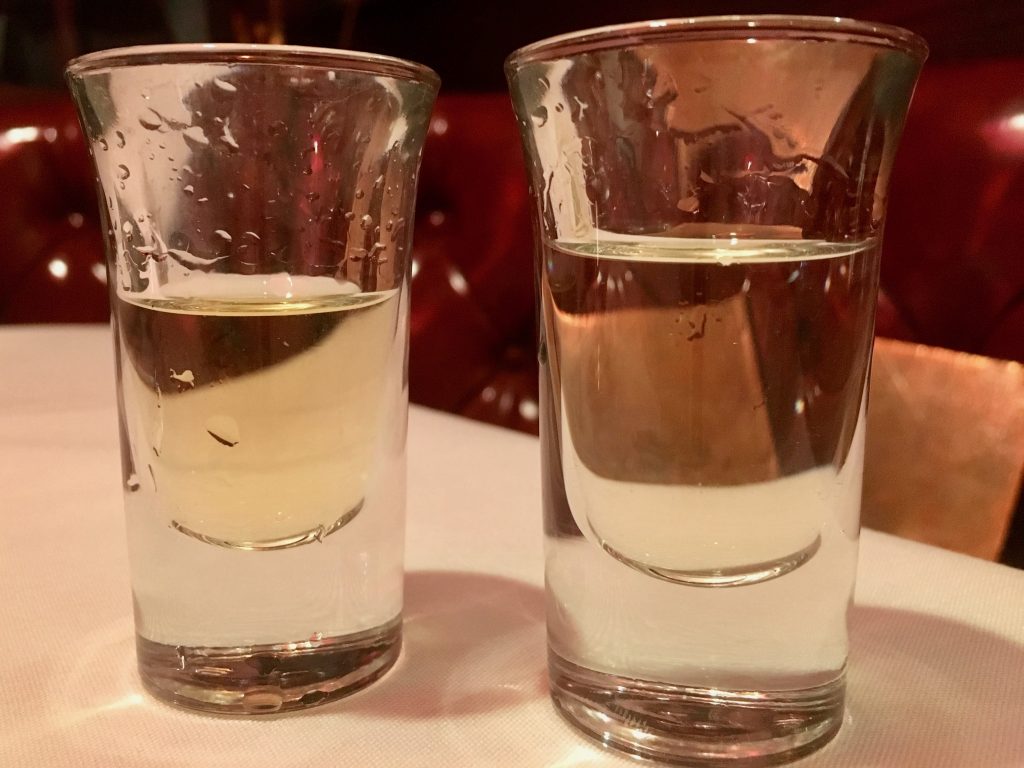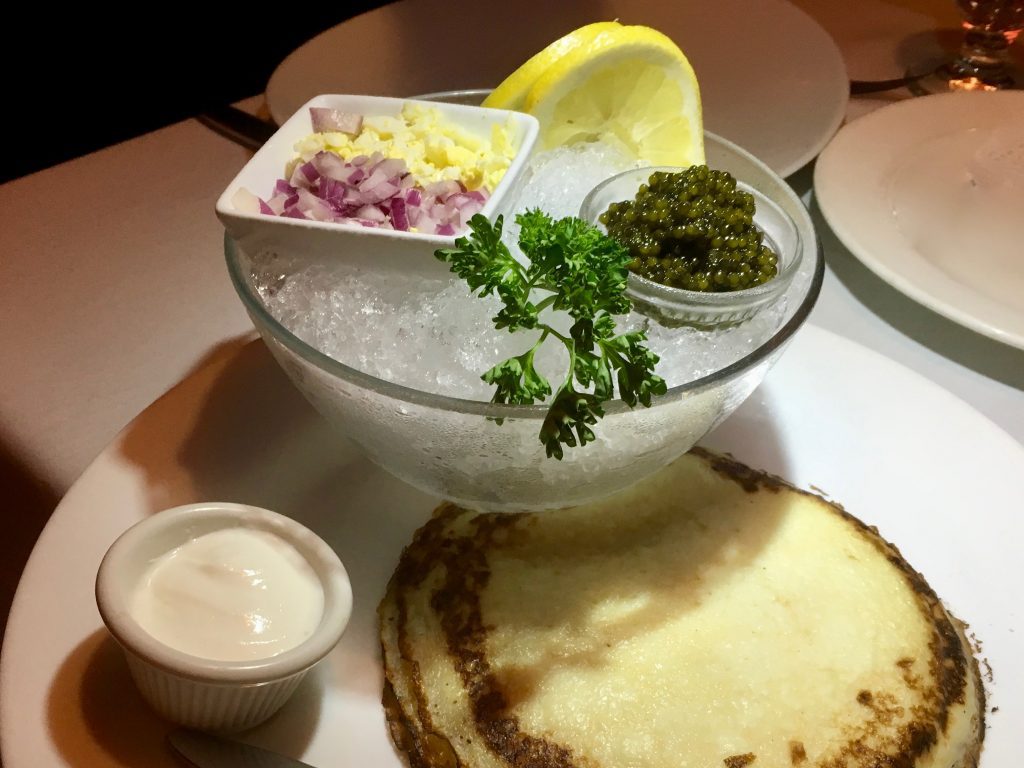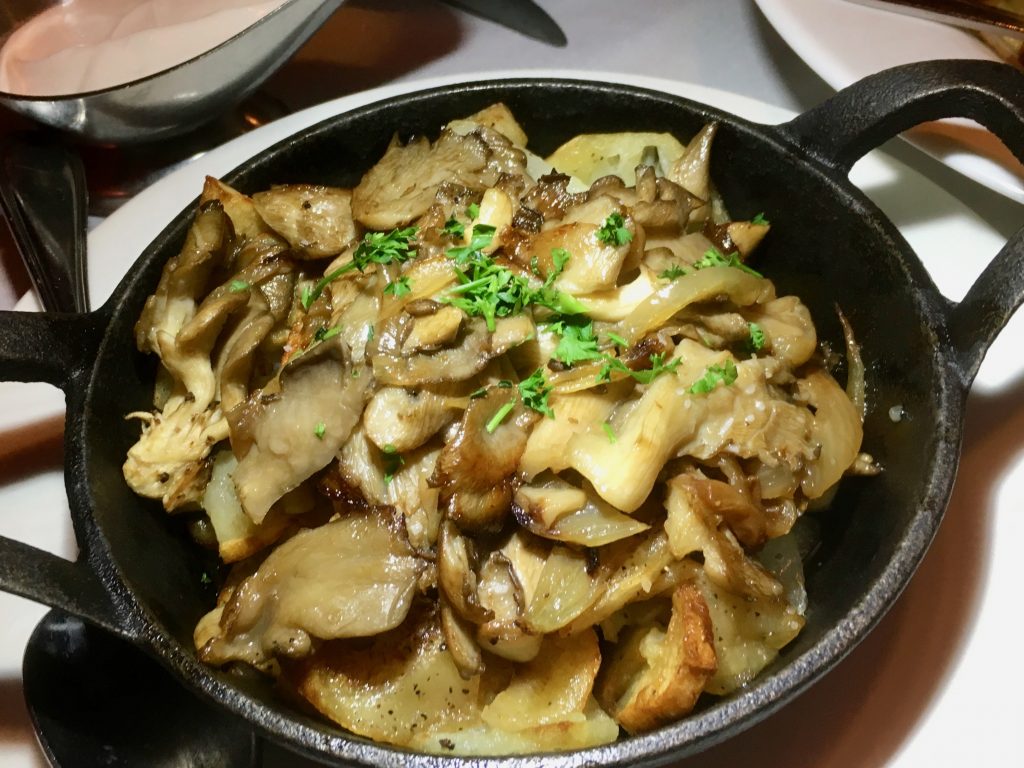 Of course, we had to begin with vodka! I started with a shot of their house-infused piquant pepper, my dining partner the licorice-like tarragon from the 26 flavored vodkas.
With that, we savored the highly prized Russian Osetra caviar ($125), served on ice, with chopped red onions, hard-cooked eggs and fresh warm blini. Instead of wrapping it in the blini, I enjoyed it on a small piece of the blini topped with chopped egg. We savored each and every egg!
Next, we tried traditional pirogies (vareniki, $19) filled mushrooms. Good, but we both preferred their hearty comforting pan-fried potatoes, wild mushrooms and onions (картошка с грибами $19) served in a cast-iron pan.
If you go, choose the crisp and stately chicken Kiev with herbed butter that oozes out as you cut into it over the beef stroganoff with tenderloin, mushrooms and onions in a cream sauce. The tender, moist and crunchy former comes with whipped potatoes ($29 each), with the latter we chose kasha (buckwheat).
The multi-layered not too sweet Medovik honey cake was a perfect ending to a hearty comforting meal before we rushed back for the second half (Perestroika) of the performance.
Do go to this comfortably worn establishment for food and often live music that warms your heart and soul. And if you do so before or after theatre, bring your ticket stub to 10% off all food items.
Russian Samovar
256 W 52nd St
New York, NY 10019
212-757-0168