Venture on a trip to southern Manhattan to the east village for some southern cooking. Do be prepared to loosen your belt.
My friend who doesn't like the taste of alcohol had their Sadie Hawkins made with rum, grapefruit juice and rosemary. I had their classic Manhattan ($12); I prefer mine with less sweet vermouth.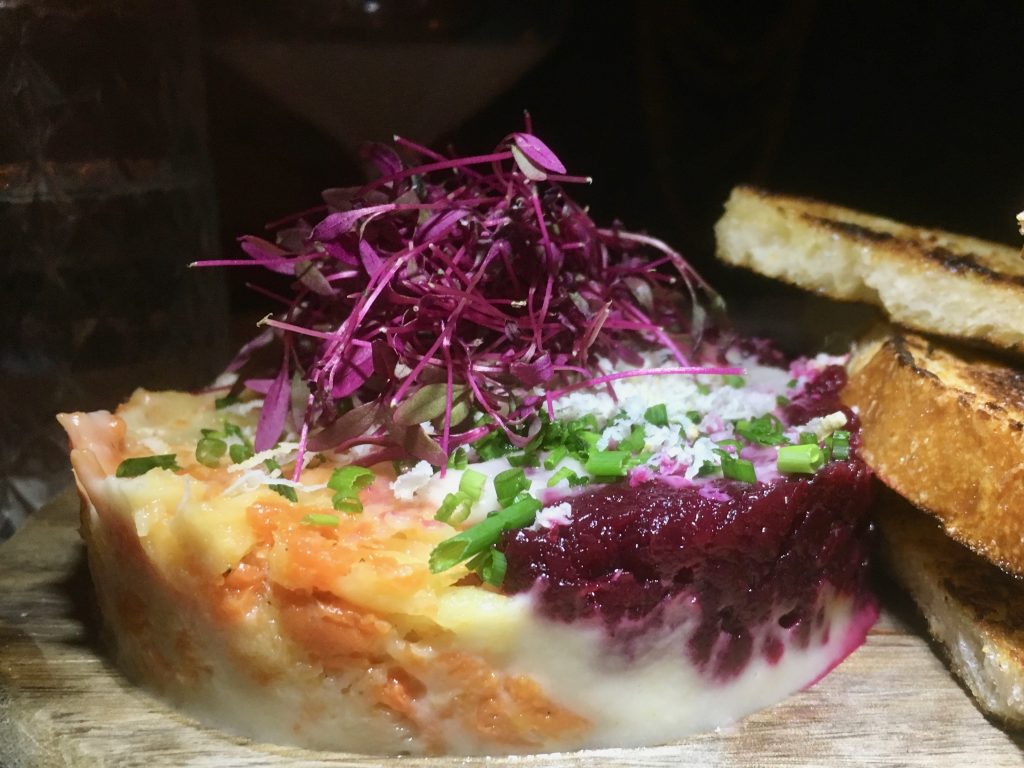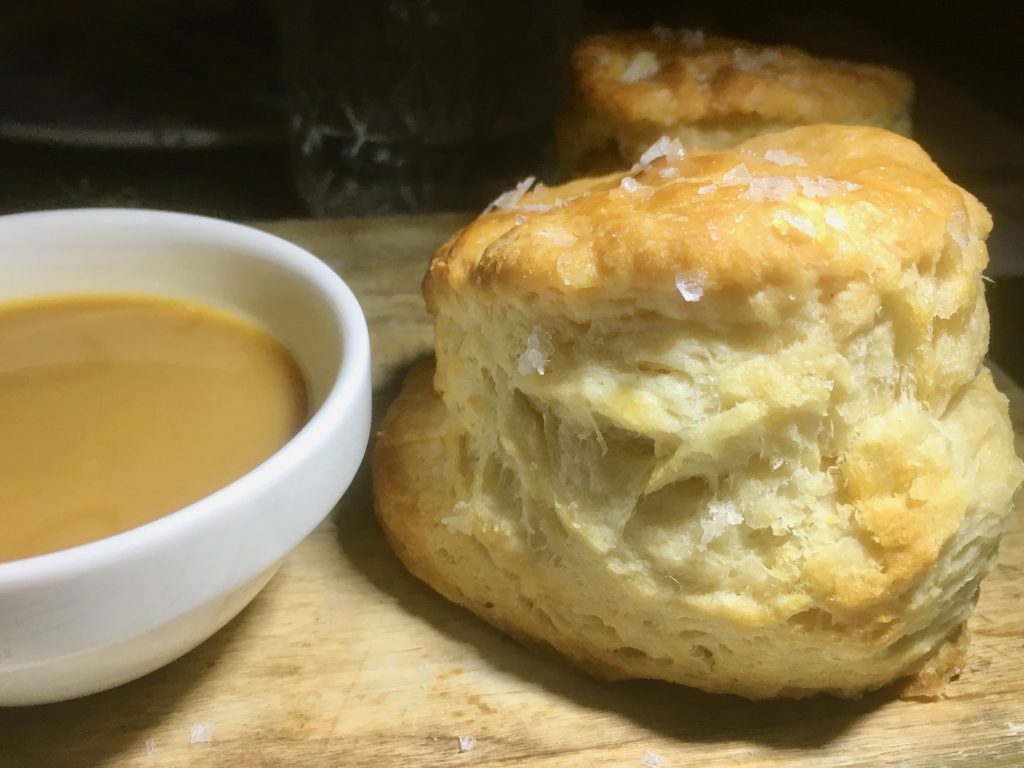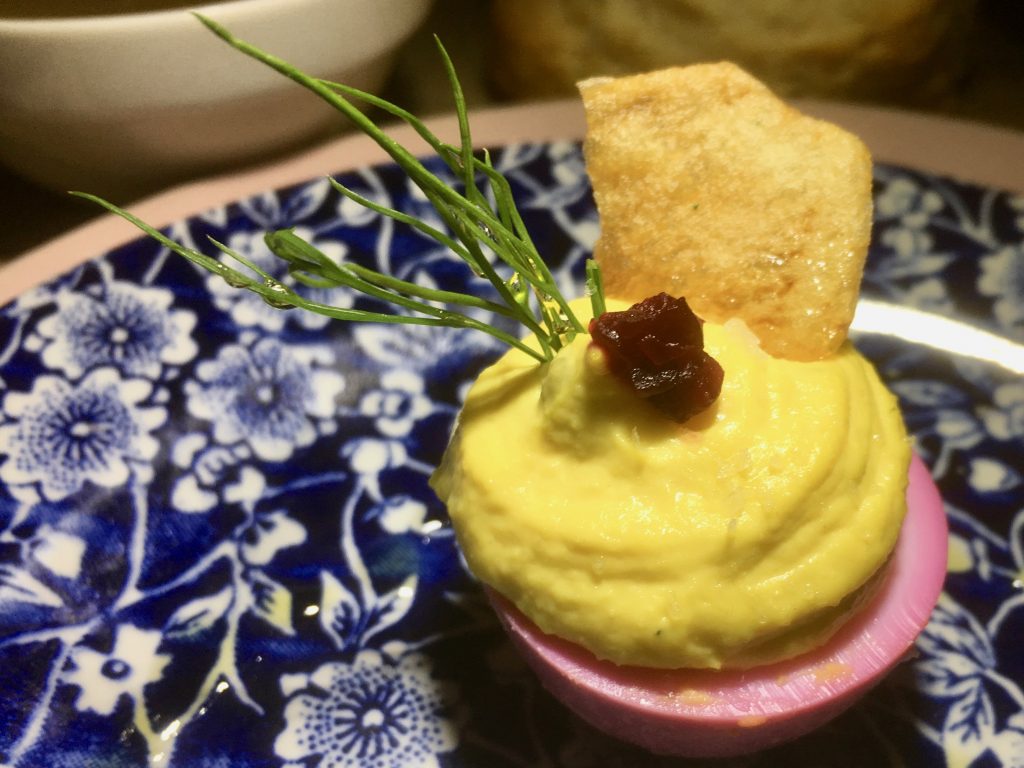 As their guest, I wanted to sample as much as I could and so requested small portions of many of their dishes. I had to try the deviled egg, red from pickled beets and topped with a root chip ($7 for a full order of 3) or Grandma Daisy's flaky angel biscuits sprinkled with sea salt and served with honey chicken jus.
Do not miss their unusual round root (carrots, parsnips and beets) veggie "tartare" topped with freshly grated horseradish ($12) served with grilled sourdough bread.
The juicy shrimp and grits contains stewed tomatoes, lots of onions, corn and bacon ($22). The only dish not to my liking was the green market vegetable farro "risotto" ($25) as it tasted more like something that was good for me than delicious.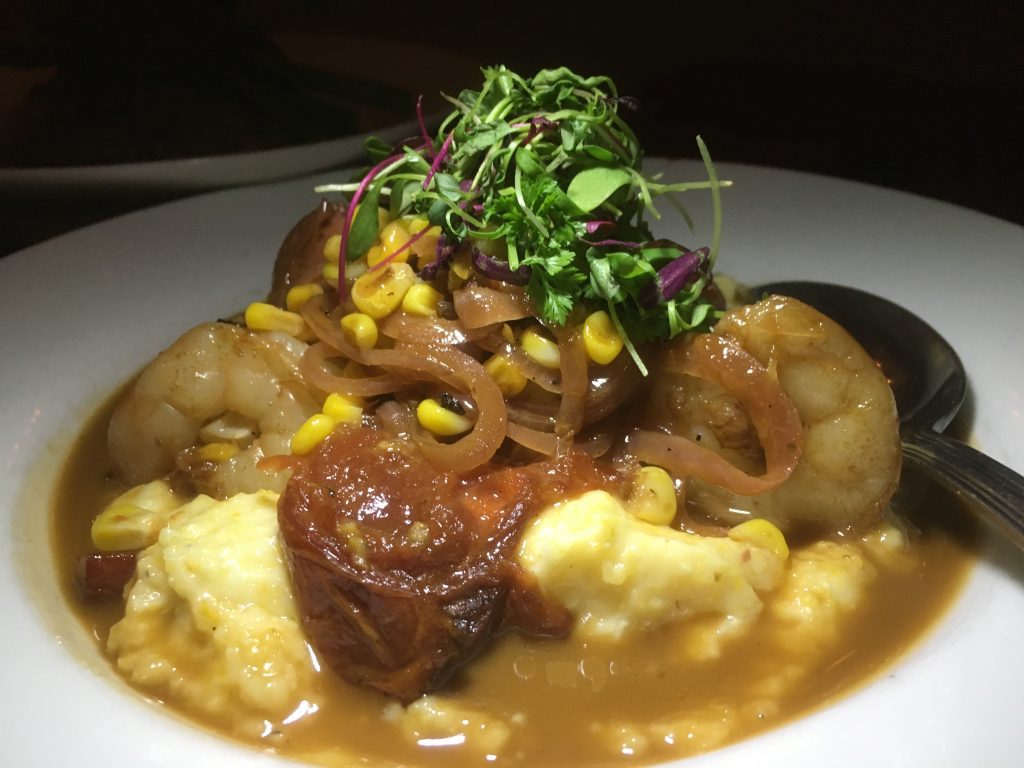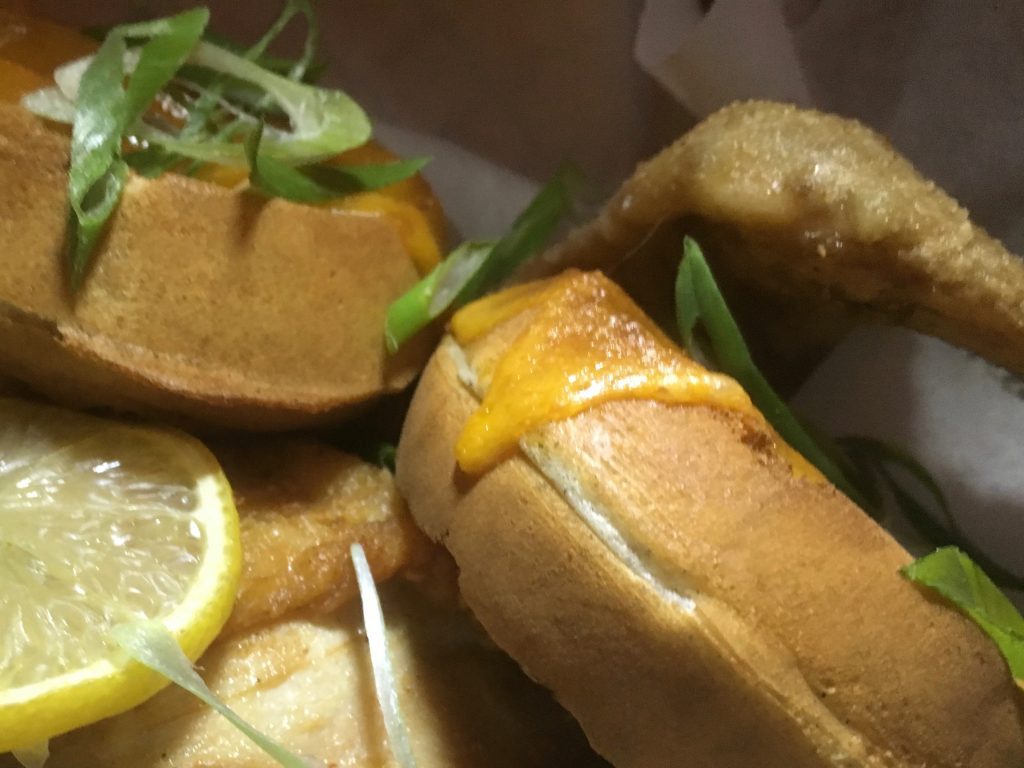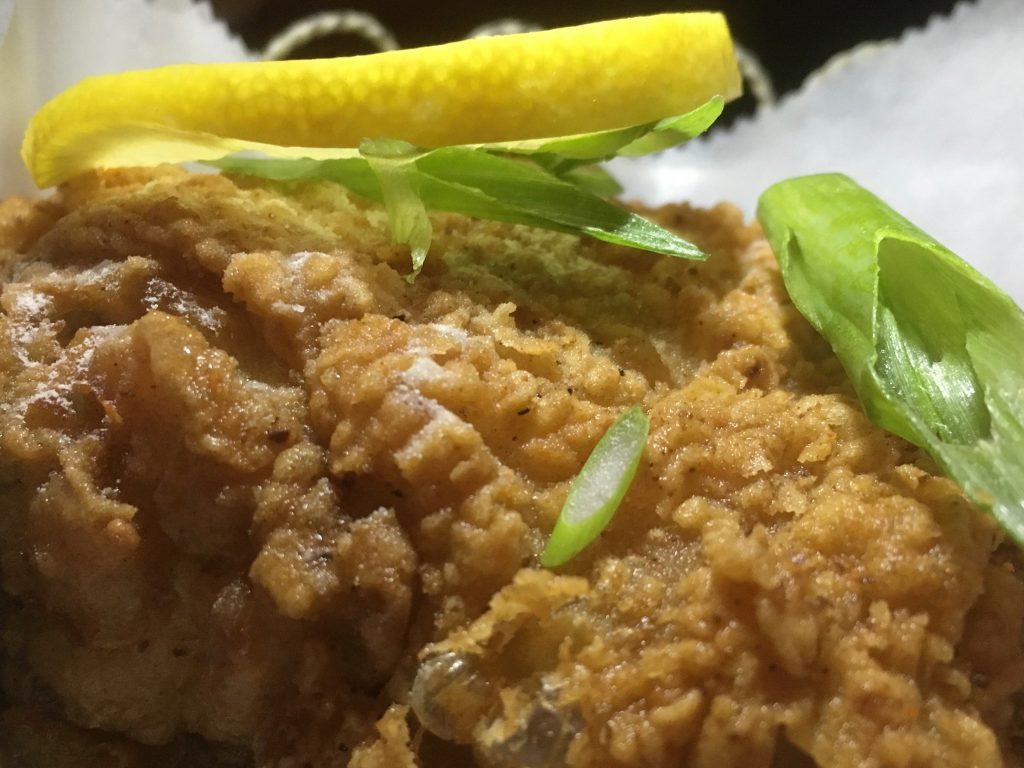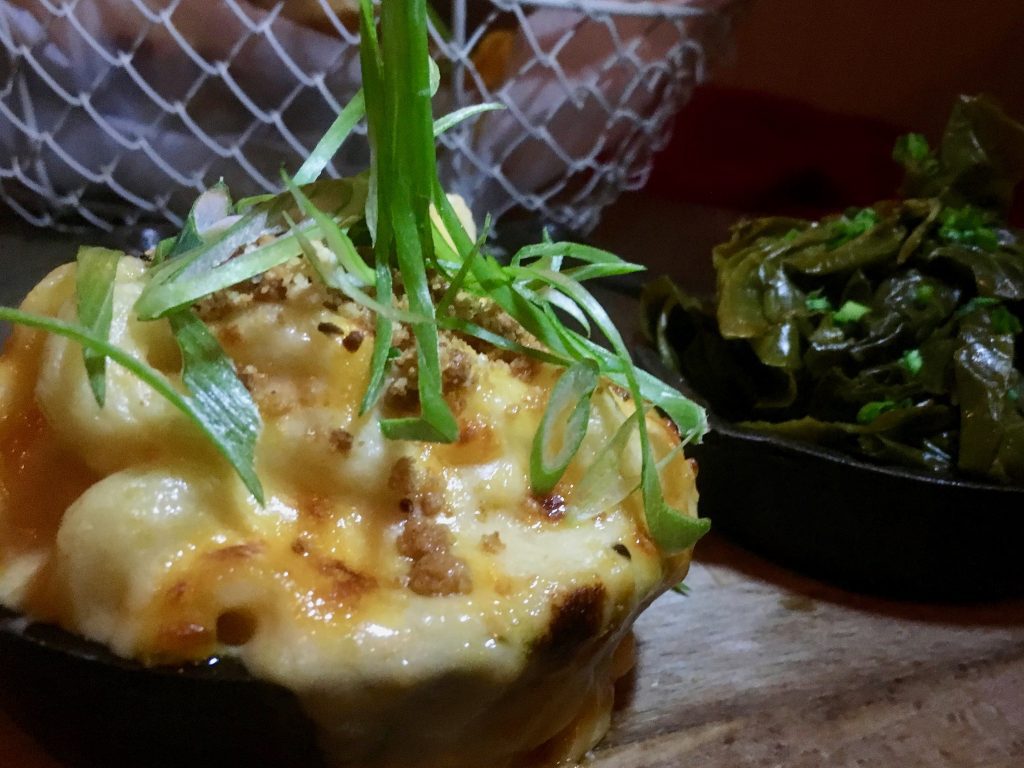 The best deal on the menu is the family supper ($35 a person) with more food than most can finish. It starts with the deviled egg and biscuit. It's then replete with 2 pieces tea-brined fried chicken with honey-Tabasco sauce; 2 crispy buckwheat small waffles with melted cheddar and bourbon-maple syrup; collard green and creamy mac & cheese. You also get dessert; we had their warm apple topped with vanilla ice cream ($8).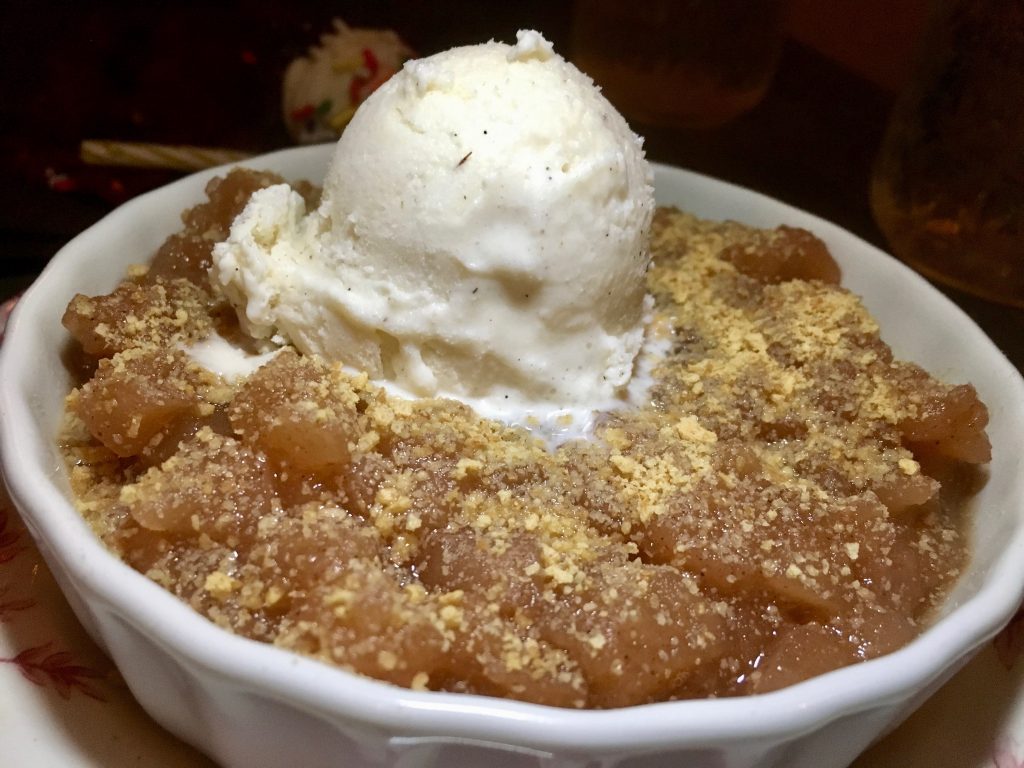 Root & Bone
East Village
200 E 3rd Street,
New York, NY 10009
(646) 682-7080