The River Market Restaurant, overlooking the Iron Bridge, is just a quick walk towards the Ping River from Le Meridian Hotel where our group was staying. That's where we had our welcoming dinner with our group attending the Global Palette Adventures Chiang Mai trip. The restaurant serves substantial portions of Thai food at reasonable prices great for sharing.
Our host Lowell ordered lots of apps for the dozen of us to share that included tender skewered chicken satay (4 for 185 THB*) with sliced cucumbers and a peanut sauce with just a bit of spice. The least exciting was the coriander-crusted seared tuna with green mango som tam with chive chili oil (225 THB).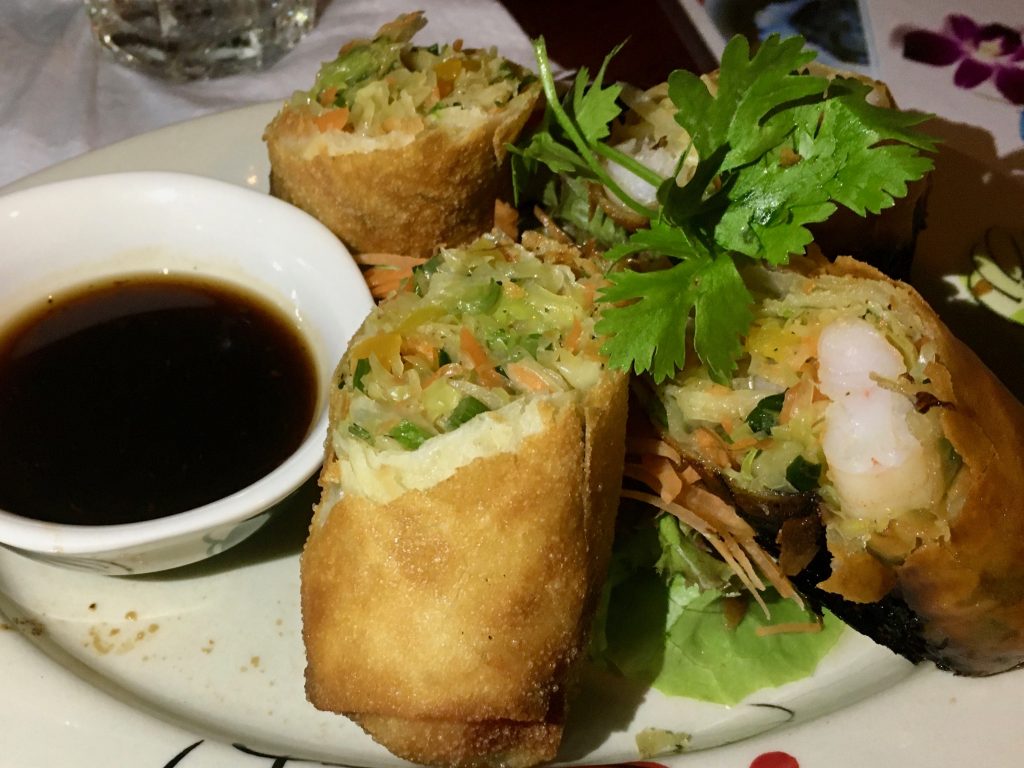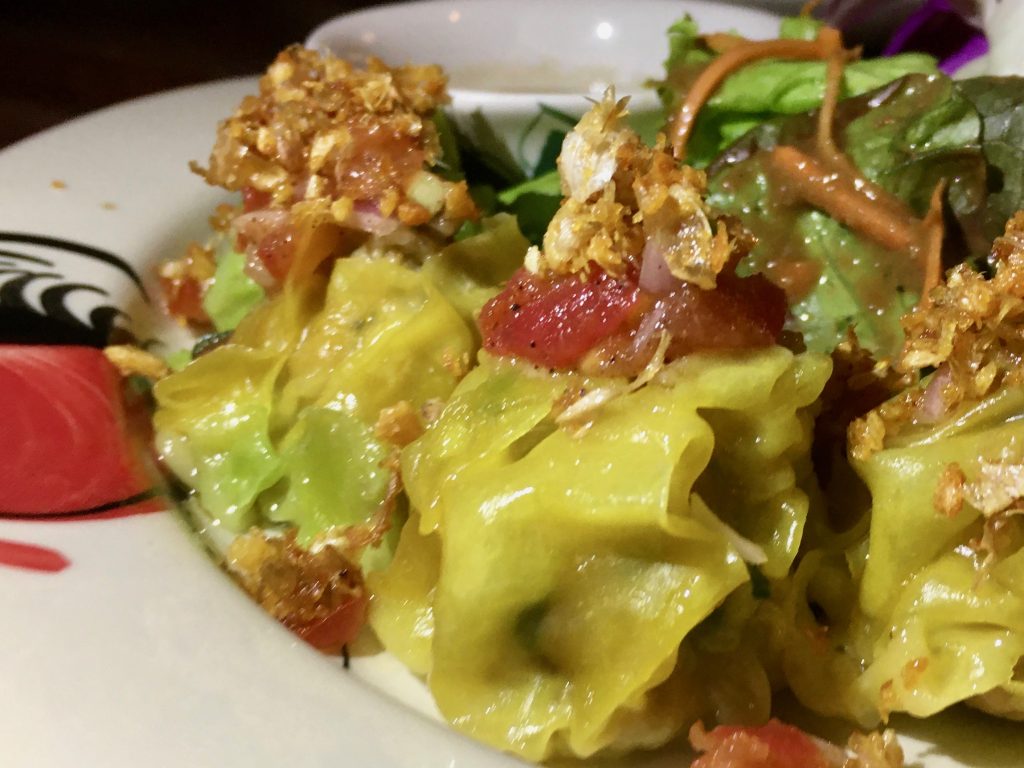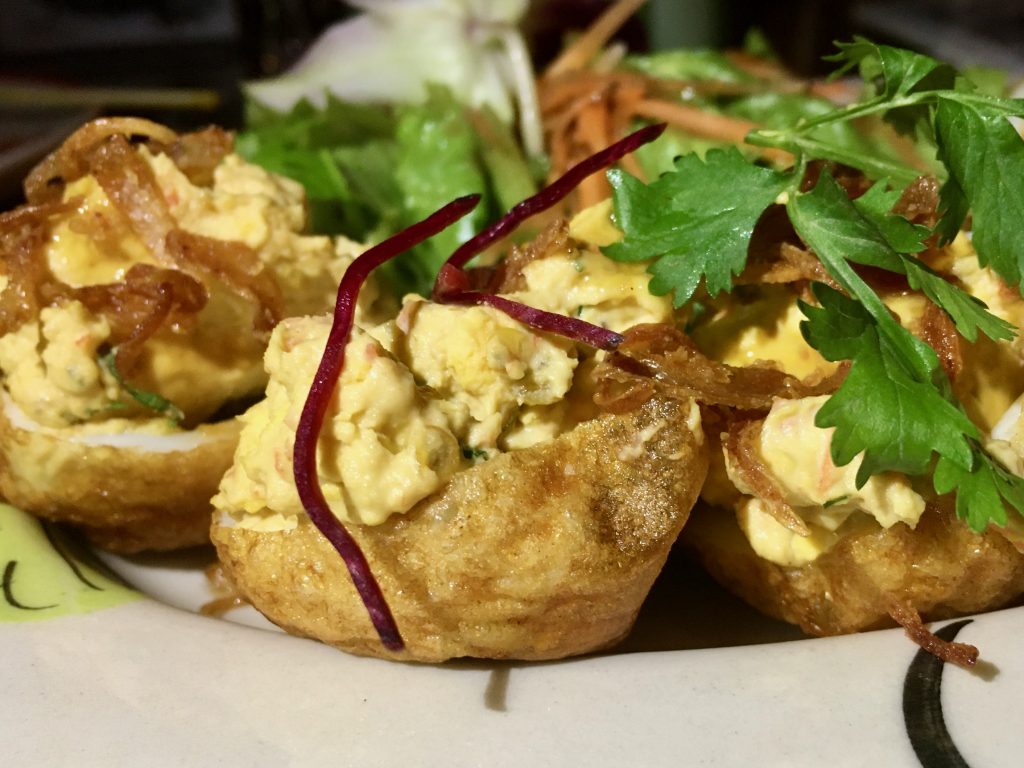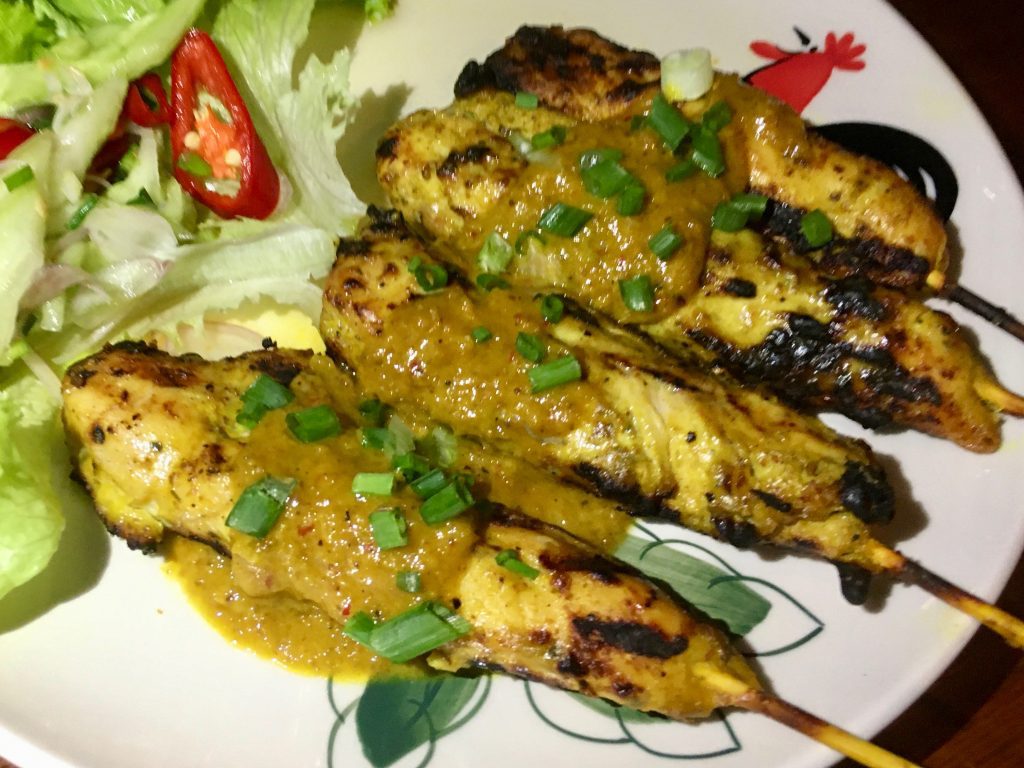 Don't miss the flavorful pork dumplings with a roasted pepper salsa (185 BHT), the tamarind sauce shrimp egg rolls with a plum balsamic sauce (225 THB) or the classic Thai street food, son-in-law eggs (4 for 185 THB) topped with crunchy fried shallots. As the story goes, those deviled eggs were cooked by a mother who was less than happy with how her daughter was being treated by her son-in-law. So, she serves him the deep-fried eggs to let him know that if he's not careful, his jewels are next in the frying line.
Had we not already ordered our entrees, we would have canceled as we had stuffed ourselves with the yummy apps.  I'm glad we didn't as the bowl of chicken chili green curry with fresh green chilies and Thai basil (185 THB) was the best I ate the entire trip other than what we prepared at the Chiang Mai Thai Farm Cooking School later in the week. This coconut curry had a nice kick, yet not overwhelming. Do not miss!  We also tried their Pad Thai, another classic dish of stir-fried rice noodles with tofu and six shrimp (246 THB).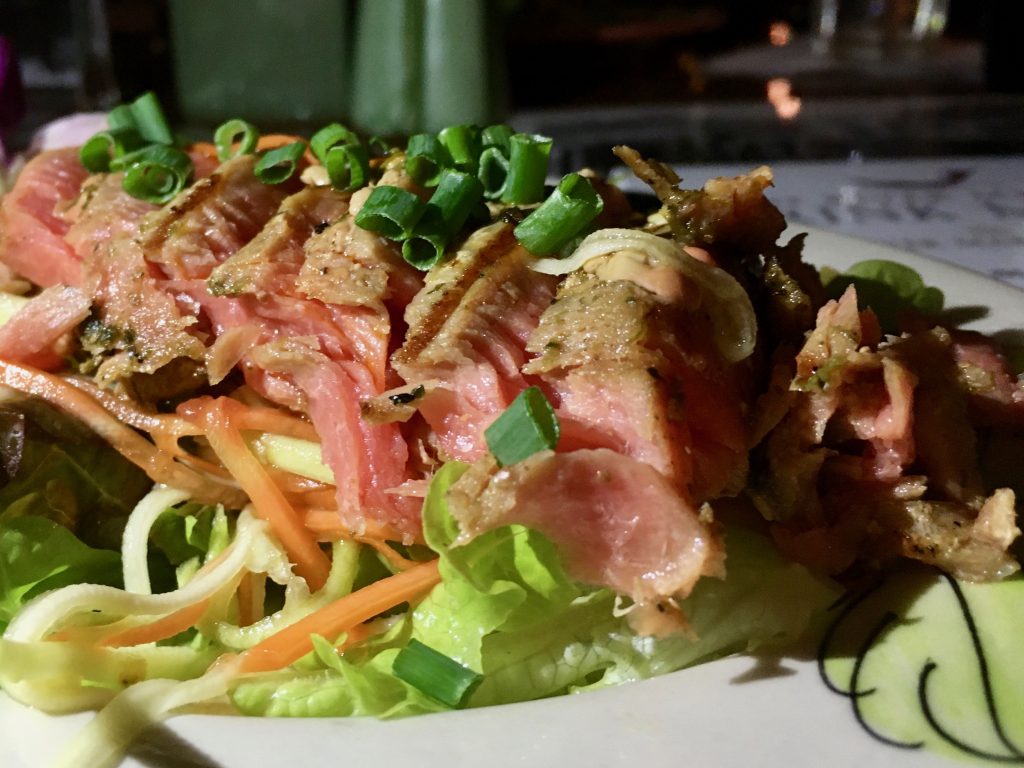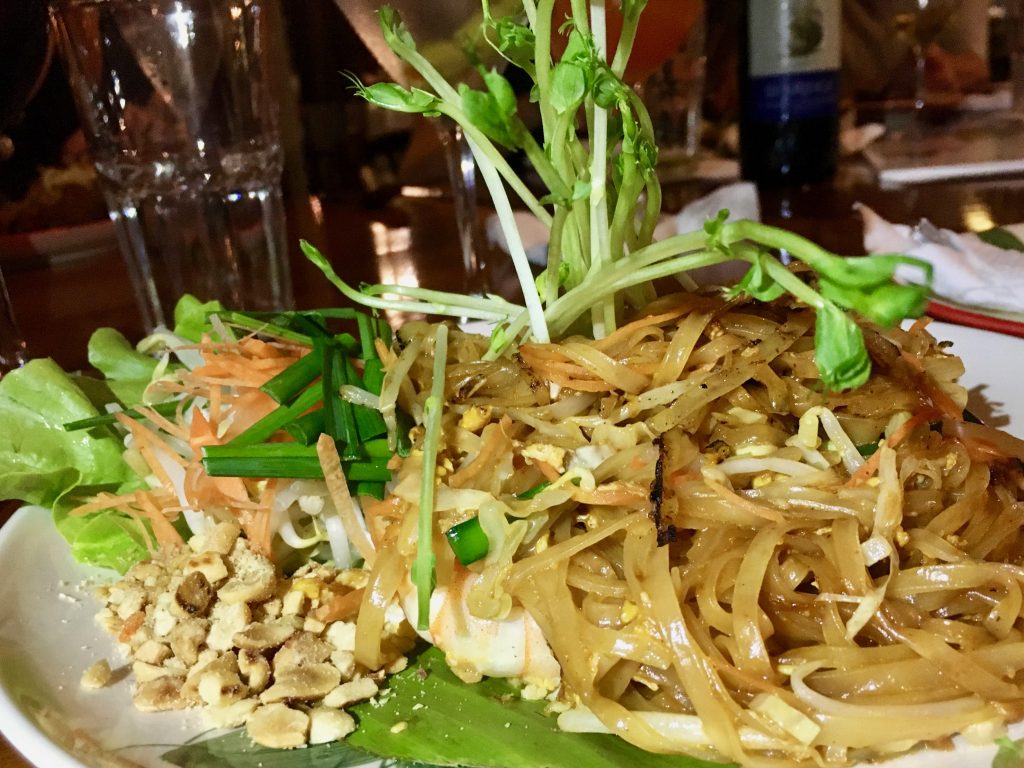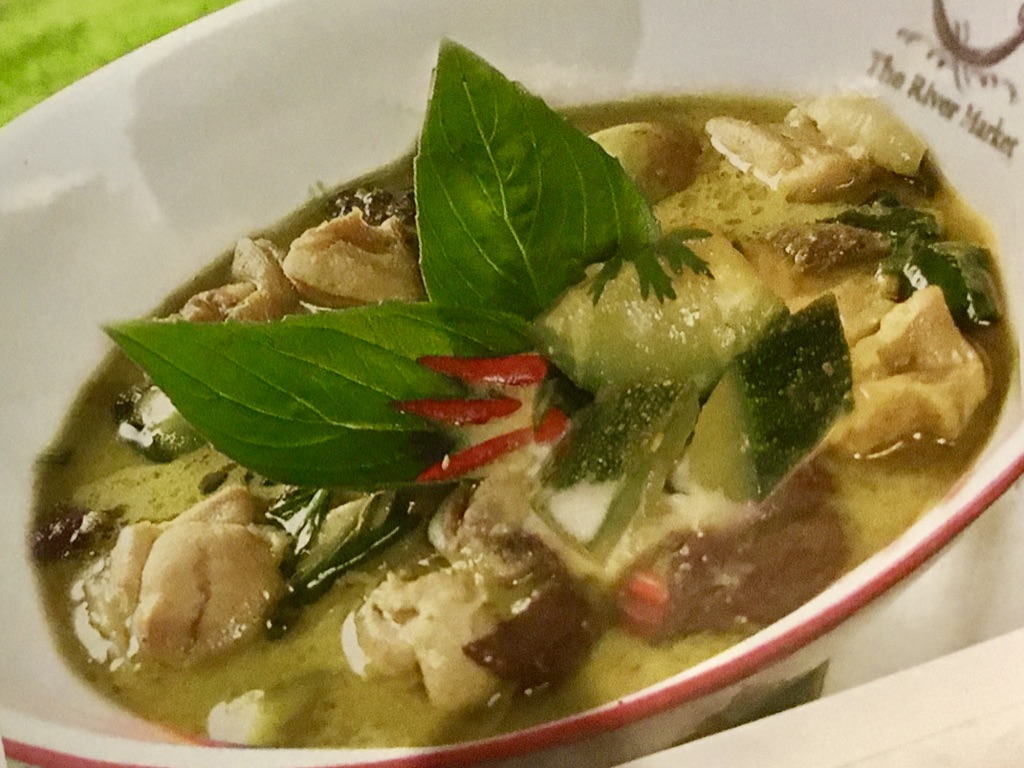 *At the time of this writing 100 THB = $3.30
The River Market Restaurant
Chaing Mai
33 12 Charoen Prathet Rd,
Chiang Mai 50100
Thailand
053-234 493