Our reservation was at Via Quadronno on Madison as it was near the 92 Street Y where we were heading for a lecture. We stood outside the closed restaurant in bewilderment wondering why they had taken our reservation!
I quickly jumped on OpenTable to see what was nearby that could accommodate us for an early dinner. Lucky for us Ristorante Morini had room when they opened at 5:30. They must have had a cancellation.
When I realized that Ristorante Morini is one of Michael White's restaurants (the Altamarea Group), I knew we were in for a treat along with attentive service. We shared apps, as now we had less than an hour to eat and head uptown to the Y. Three fabulous starters, each of which I'd recommend.
Their creamy burrata — more firm than many — didn't ooze all over the strawberry topped bruschetta and arugula ($20.00); the fried zucchini blossoms came filled with crab meat and robiola cheese nestled in an asparagus mint puddle ($23); and their tender grilled octopus arrived atop citrus (plus diced nectarines) marmalade in a caper vinaigrette ($24).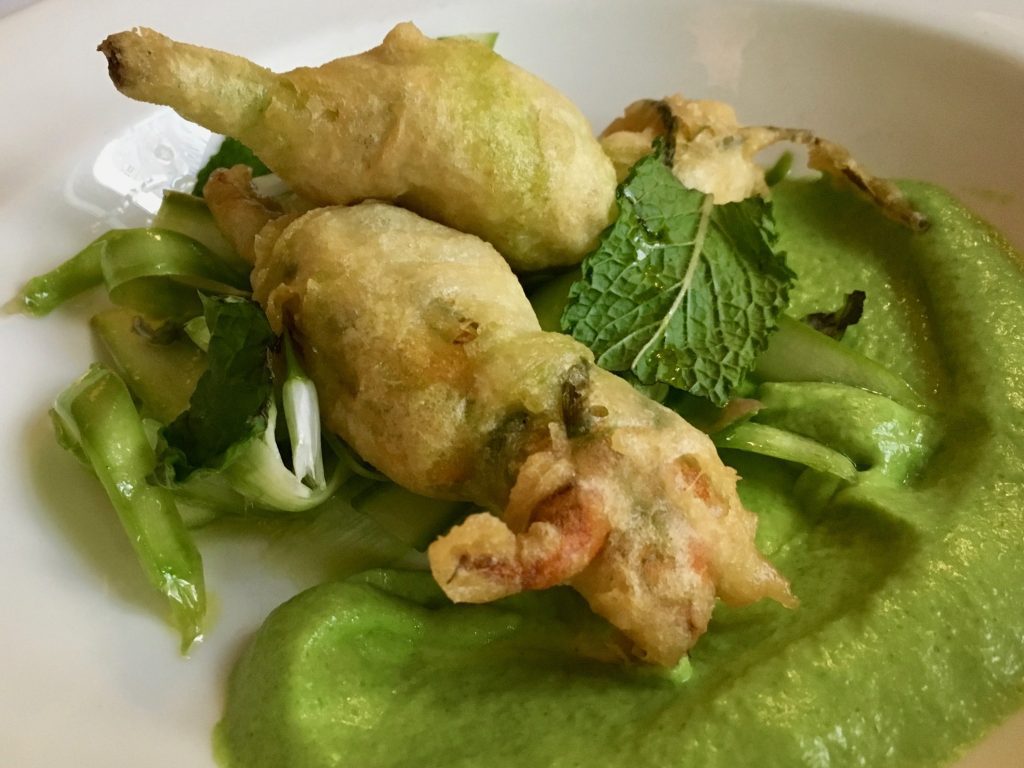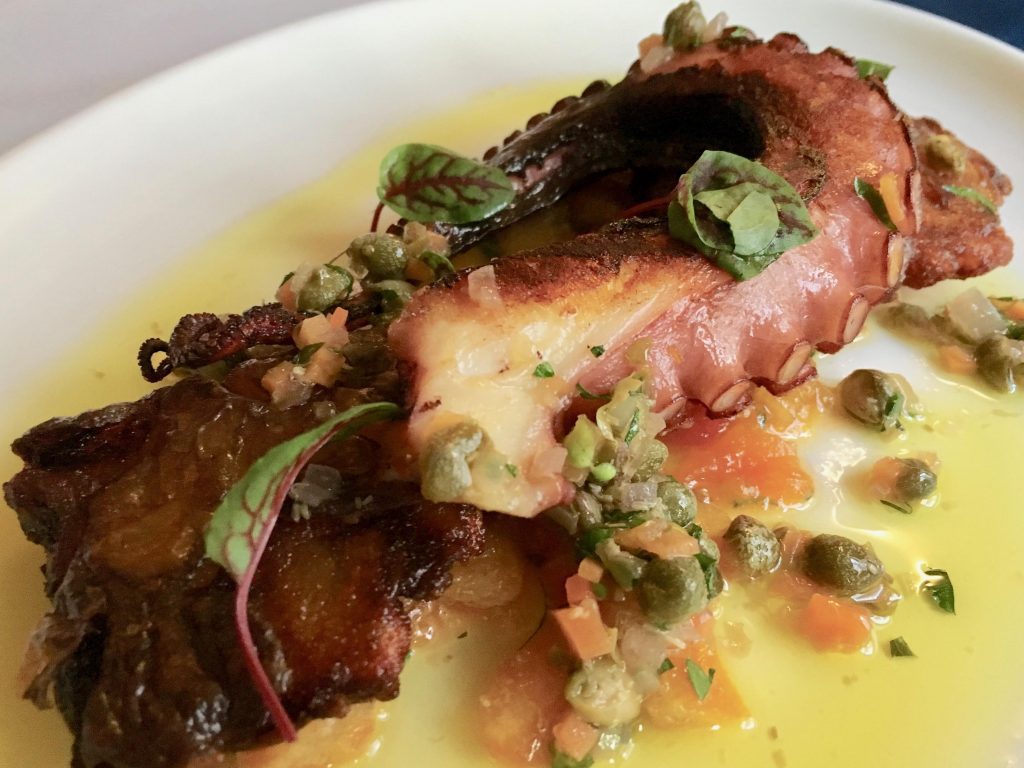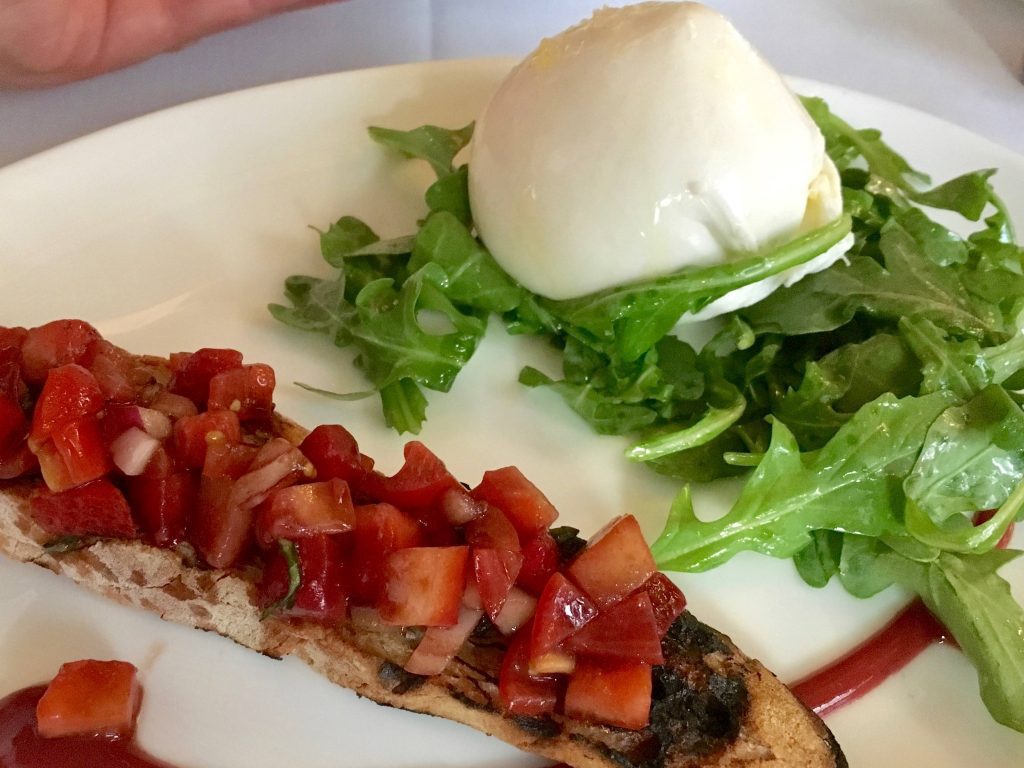 After sampling these incredible appetizers, I'd return anytime as Ristorante Morini is worth a special trip.
Ristorante Morini
Upper East Side
1167 Madison Avenue
New York, NY 10020
212-249-0444