Chicago restaurateur Brendan Sodikoff (Au Cheval) opened this stylish restaurant in September on the rooftop of the Restoration Hardware in the Meatpacking District. RH sports crystal chandeliers, marble tabletops plus glass walls providing views of the surrounding skyline. Once the weather warms up, I'll go back for sure to dine or just have a glass of wine on the outdoor terrace that wraps around the restaurant. I had tried to get into RH once before but the wait was too long. Right now, they do not take reservations.
This time we went on the early side of lunch — 11 am — before heading to The Whitney to see the Andy Warhol Exhibit, which will be open through the end of March. According to The Whitney, "this is the first Warhol retrospective organized by a U.S. institution since 1989."
The menu at RH offers pretty standard but exceptional American fare. My gem lettuce with sliced radishes, feta cheese, chunks of avocado and a buttermilk dressing ($18) was a hearty portion with the hearts of lettuce leaves flavored with fresh herbs lightly coated with dressing.  I'd recommend it — as did our attentive server.  My dining companion had the burrata imported from Puglia served with a roasted tomato salad and toasted garlic bread, all drizzled with aged sherry ($23). Yum.
A wonderful meal in another spectacular setting.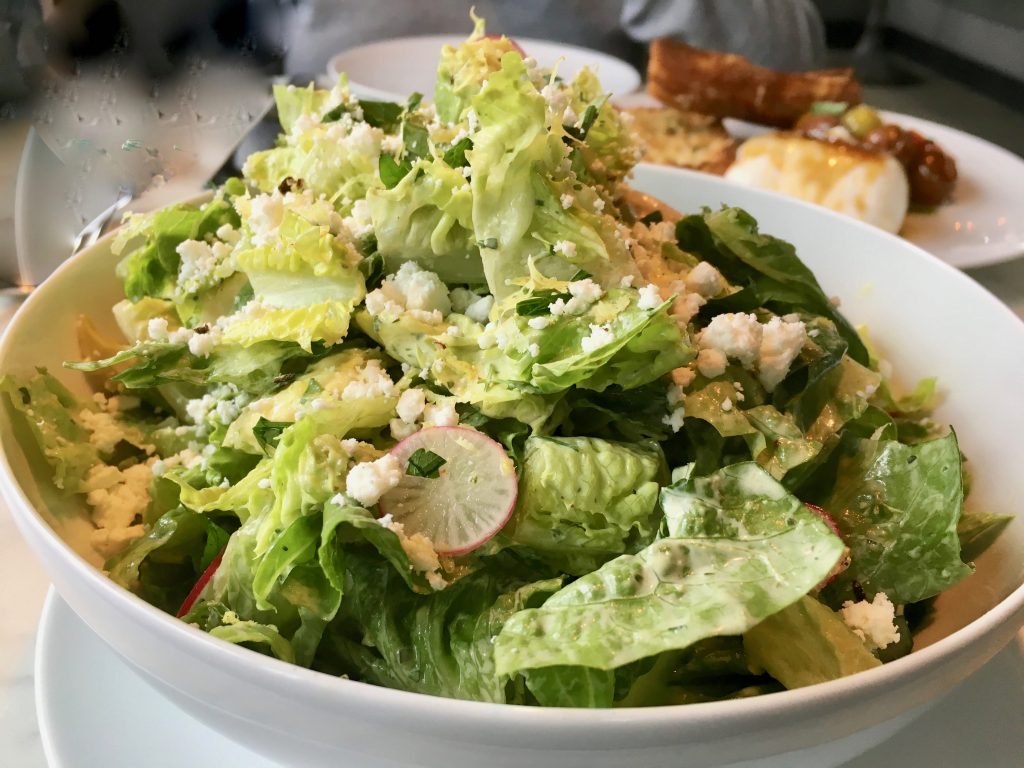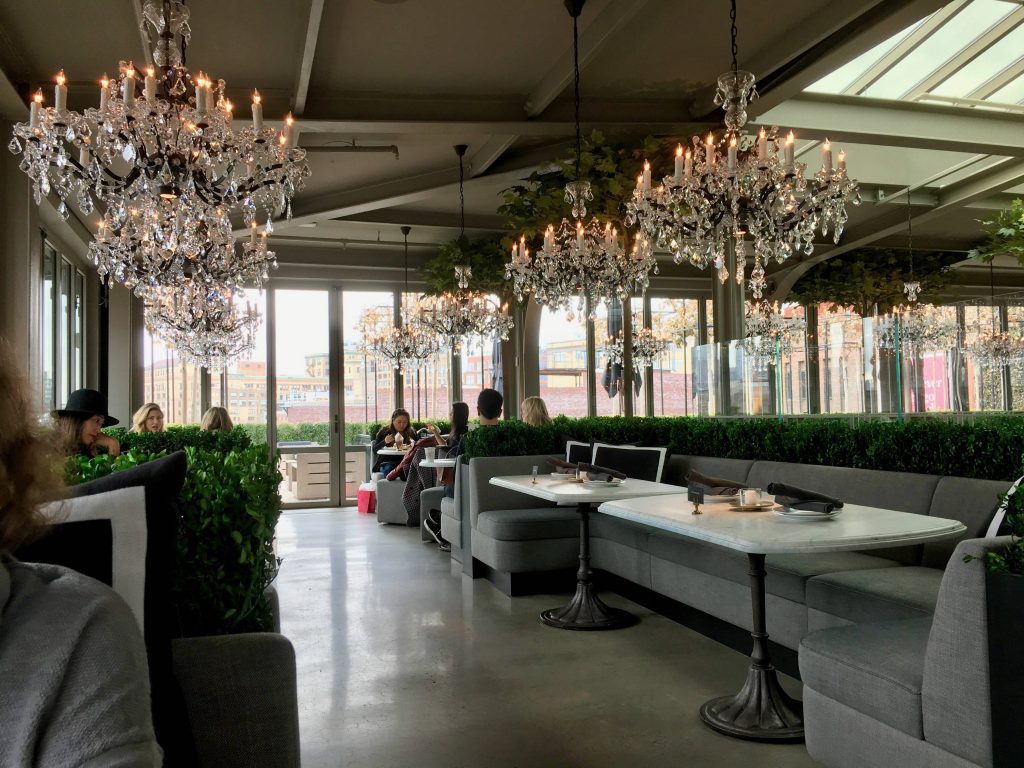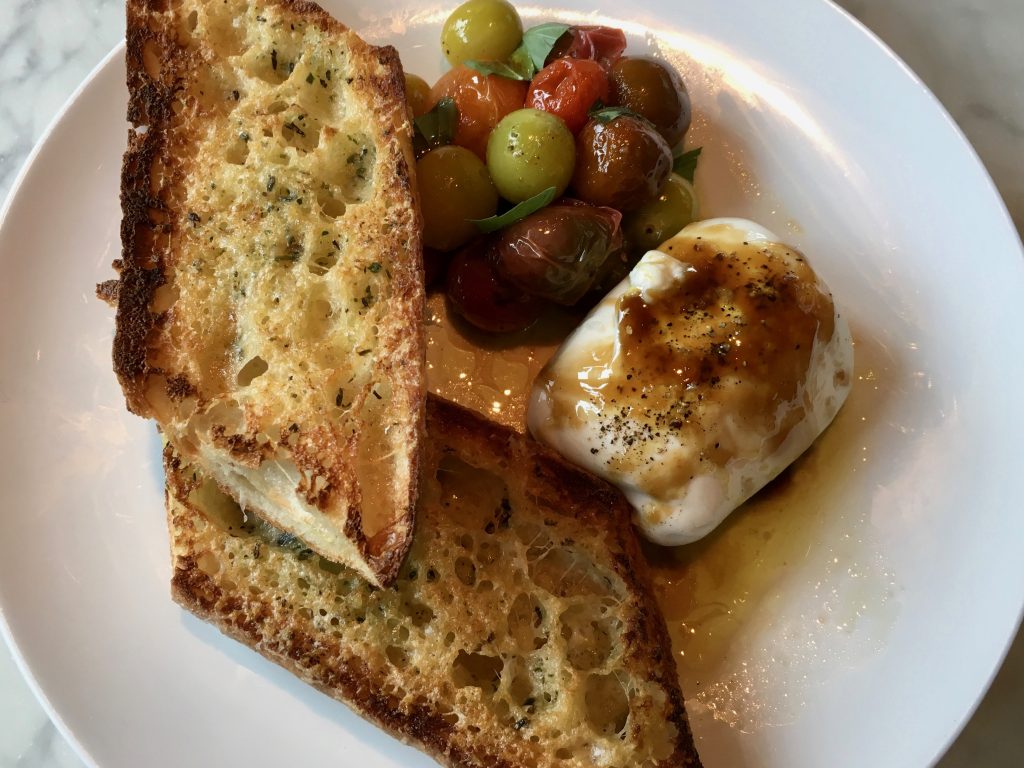 RH Rooftop Restaurant
Meatpacking District
9 9th Avenue,
NY, NY 10014
(212) 217-2210