Jones Wood Foundry's monthly seasonal menus give me cause to return for a tasting now and then to this Upper East Side English pub with consistently good food.
Each time I return, there are a few starters I must have as they're that good. Don't miss either the smooth and creamy chicken and duck livers to spread on toasted brioche ($17) and of course the irresistible humongous Yorkshire pudding (popover, $7).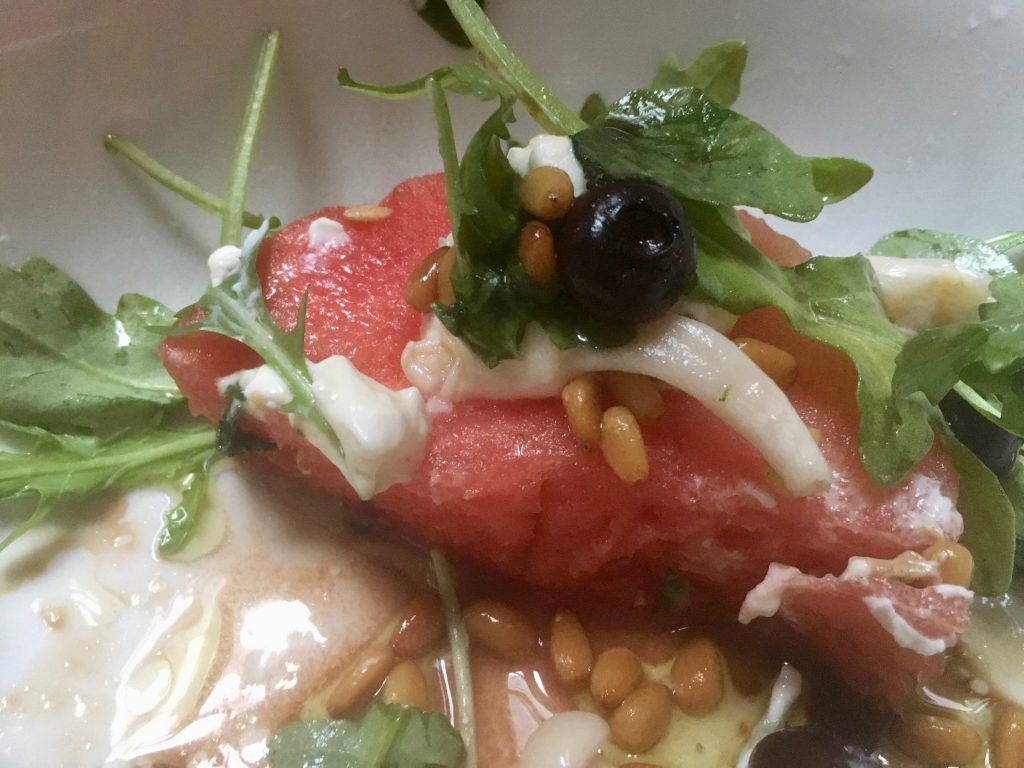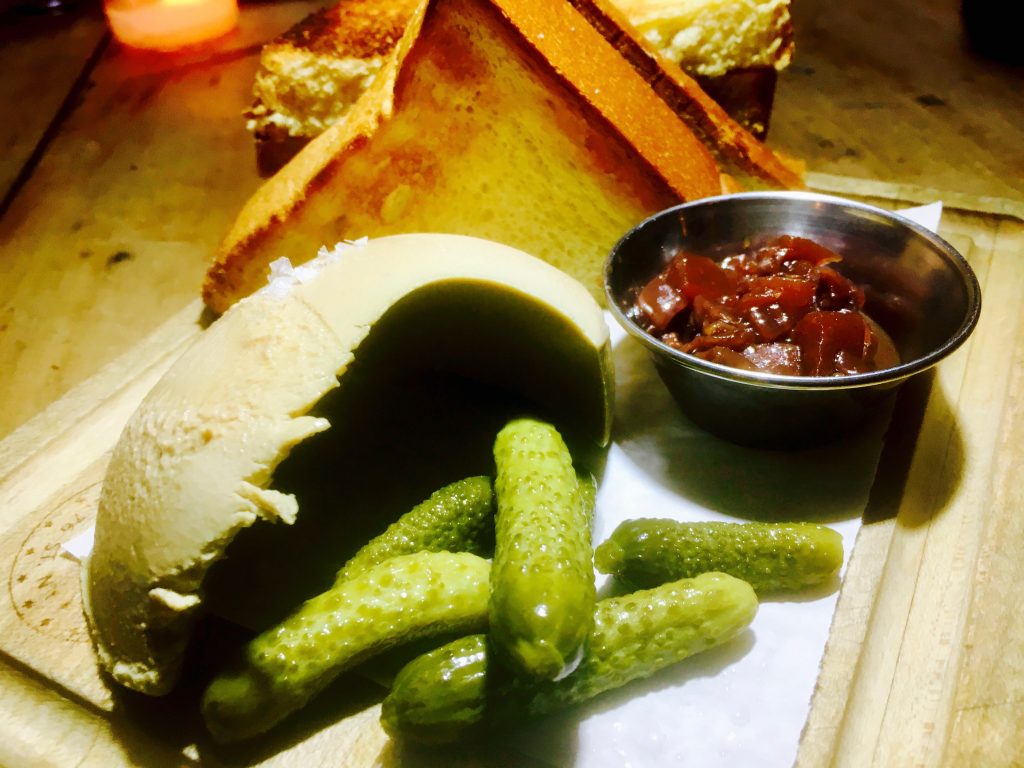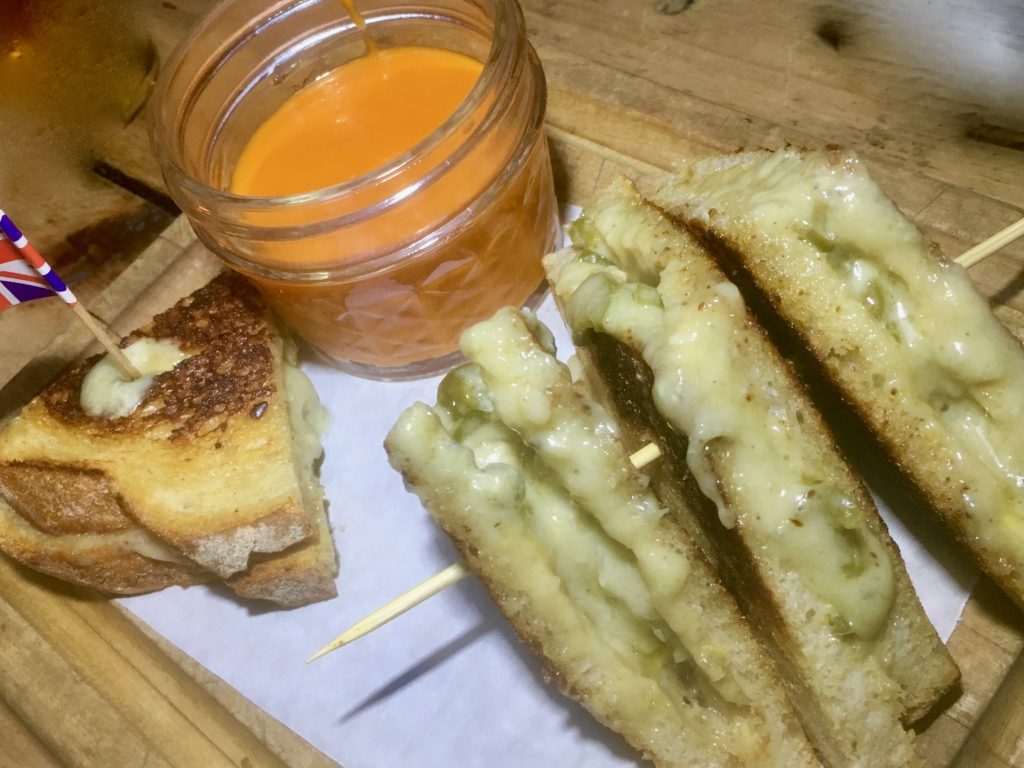 We also ate the seasonal gooey grilled Cheddar & Stilton sandwich with pickled jalapeños. It came with a small serving of chilled tomato soup ($12), which I found unnecessary. This grilled cheese teawich, as its called, was so successful on the seasonal menus that I hear it is staying as a regular offering.  Also good was the night's special salad of watermelon, ricotta, arugula, cherries, pine nuts and pickled mushrooms.
Our entrees were from the June menu. My grilled hanger steak, topped with a fresh parsley and garlic sauce (chimichurri), was grilled to medium-rare as I requested. It came with a side of potatoes, cauliflower and pickled raisins ($32).  My dining partner indulged in the sea bream that was grilled whole and served boned with the head on, over a shaved fennel salad ($29).
I do recommend visits to Jones Wood Foundry for their new monthly specials.
Jones Wood Foundry
Upper East Side
401 E 76th St
(between First and York)
New York, NY 10021
212-249-2700
joneswoodfoundry.com

Exploring the possibilities of the seasons' bounty from local farms, it