(Written before COVID-19 quarantine) Before seeing We're Gonna Die, described as "the non-musical/non-play/non-concert that is not about dying" at the Tony Kiser theatre, we stopped for dinner at Daniela Trattoria.
I had been to Daniela Trattoria seven years ago when the now $42 prix fixe menu was only $29. My dining partner had no desire for dessert, so we opted to skip the menu and share two entrees instead.
We asked for the garlicky scampi ($30) to be served first as an appetizer. That included five shrimp with lots of white beans served with broccoli and cauliflower, the veggie of the day. For our entree, we ordered the Ossobucco ($33) listed as one of their house specialties.  Instead of veal, Daniela served braised beef shank over risotto.
I would recommend a stop at Daniela Trattoria before theatre.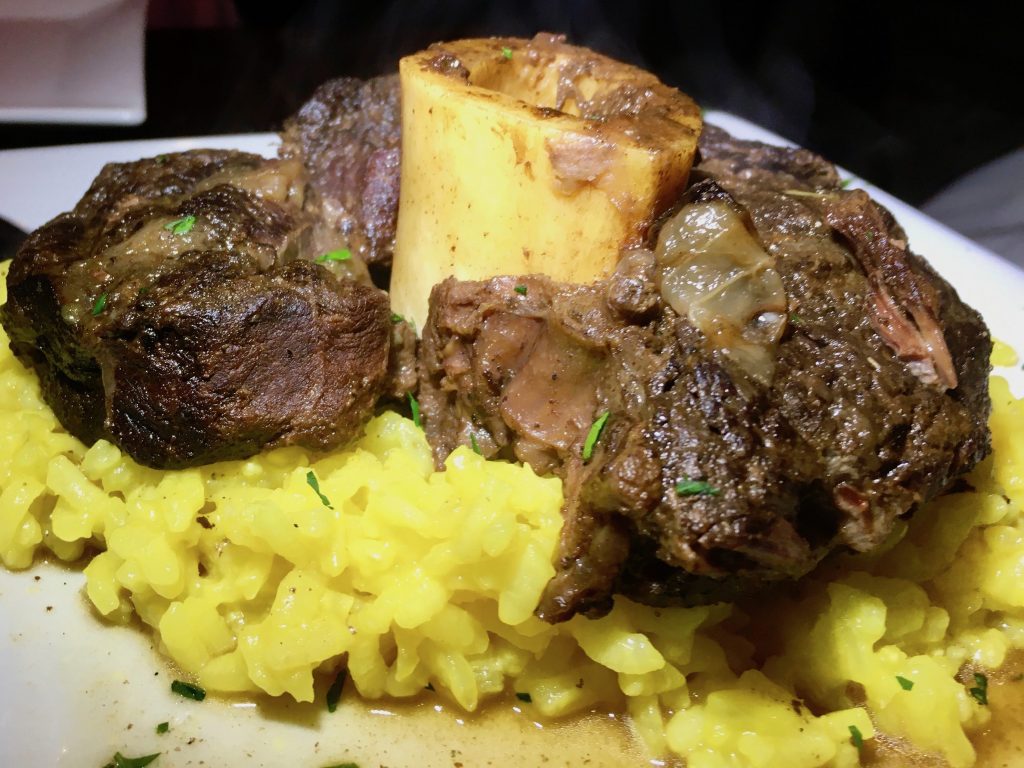 Daniela Trattoria
Hell's Kitchen
728 Eighth Avenue
New York, NY 10036
(212) 869-3585