Red Farm's chef Joe Ng had just been nominated by the James Beard Foundation as this year's "Best Chef in New York City" making me even more excited to head to the UWS location of this Chinese restaurant. We got to the 77th Street location early as we had ticket to see a Jessica Hecht ensemble performance at Lincoln Center.
It wasn't until after we arrived that I learned that my dining partner was a dear friend of owner Ed Schoenfeld, who then proceeded to send us out some goodies.
My favorite of the evening was the first dish that Ed sent. They call it a bruschetta, but there's no bread. It's an eggplant tempura bottom topped with a mayo-bound smoked salmon, corn, chopped tomato and olives, topped with caviar ($14 for two).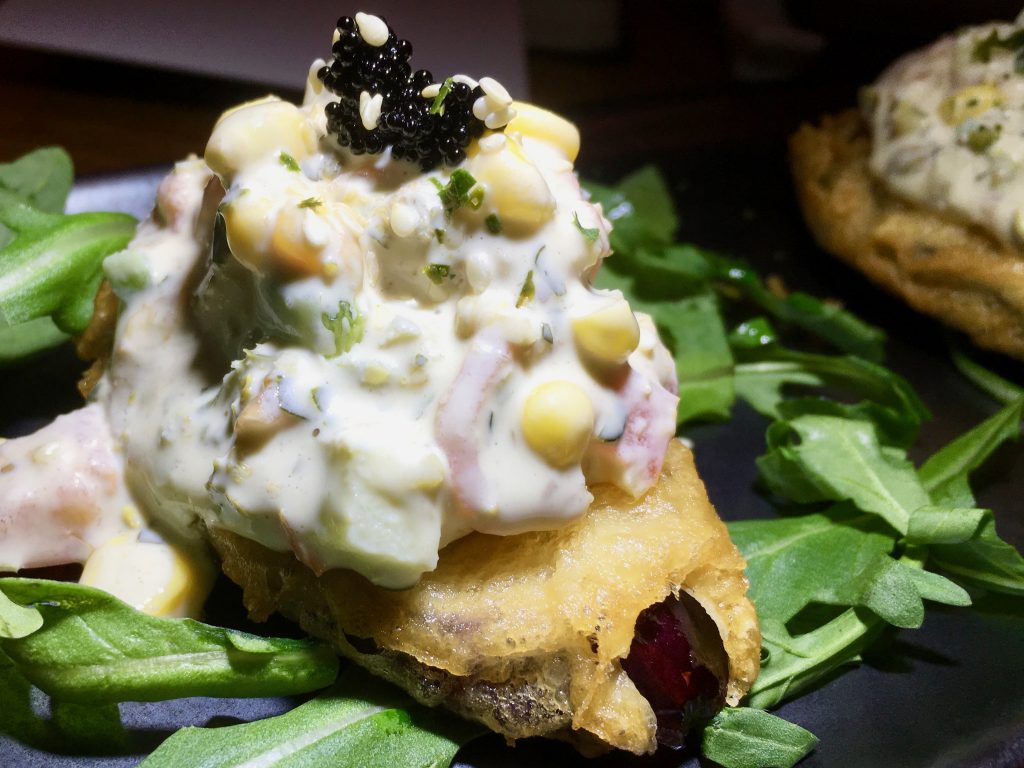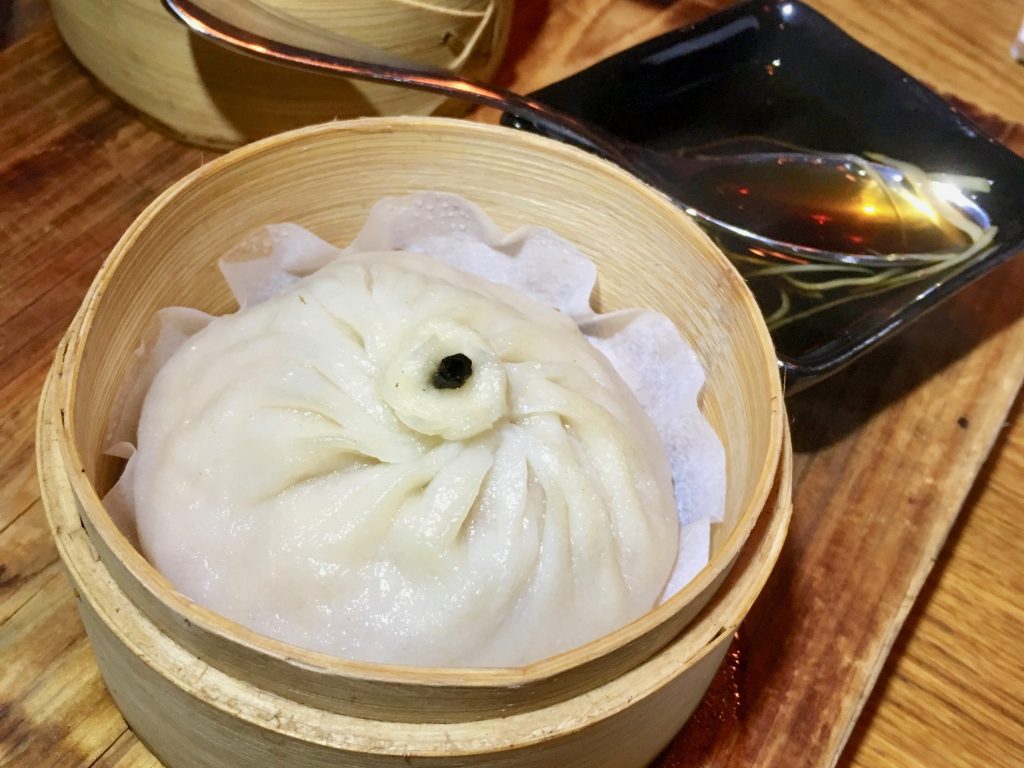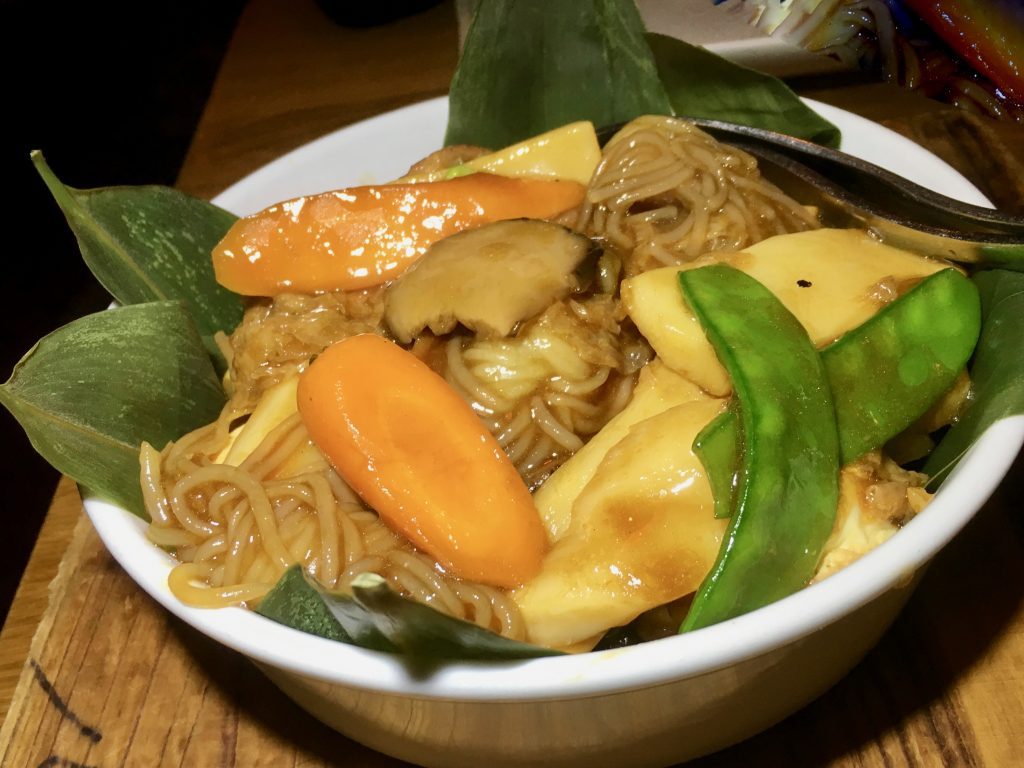 The server then brought out two individual bamboo steamer pots each filled with a humongous chicken and truffle soup dumpling along with some gingered black vinegar for dipping. Ed shared that he gets those truffles directly from a forager in France. Now that's fresh.
Next were four shrimp, corn and more black truffle ($14) dumplings each topped with moon-shaped crispy latticed rice cracker ($14). Our hearty dish (AKA entree) from their "Gung Hey Fay Choy" Happy Chinese New Year Menu was called the Happy Budda (27) Delight. The bowl contained steamed bamboo shoots, mushrooms, carrots, snow peas, tofu chunks with seared skin and cellophane noodles literally tied in knots resembling a bow tie all in a soy-based light sauce.
After that filling meal, we were glad to have to walk down to Lincoln Center to see the amazing Jessica Hecht in the powerful and thought-provoking play Admissions at the Mitzi E. Newhouse theater at Lincoln Center. It's play about the head of admissions and her Headmaster husband trying to integrate a WASPY New England prep school and its impact on their family. Don't miss these amazing performances.
Red Farm
Upper West Side
2170 Broadway
New York, NY 10024
(212) 724-9700