For our last day in Peru, we headed to Rafael Osterling's eponymous restaurant in the Miraflores section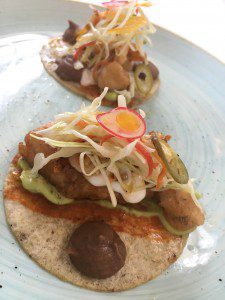 of Lima, listed on one list, as the #30 best in Latin America.
We selected a local white wine to accompany our meal, the Tacama Blanc Blanc ($30). The waiter placed a basket of their homemade bread along with fresh butter topped with sea salt, "pastrami" made from pig's feet and a goat cheese cream with caramelized onions. The bread and accompaniments were so good, we had to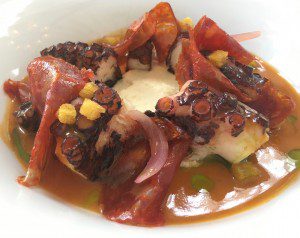 stop ourselves from finishing it!
The Emperor tacos alone were worth the visit with crisp sea grouper and prawns, shredded cabbage and radishes on small tortillas dotted with housemade avocado cream and mole ($15). Do not miss this classic Raphael dish! We asked our waiter which of the three octopus options to order; hands down he said the charcoal grilled pulpo with smooth garlic puree,  pimento chimichurri, drizzled with parsley and olive oil (~$17.50). He was right.
Since we were by the sea, we opted for another fish dish, this time with pasta. The toasted gnocchis with charcoal grilled seafood and sausage and handmade pesto was seasoned to perfection. It was so satiating that we cancelled our final entree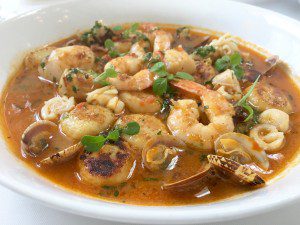 — wanting to leave room for our chocolate mousse dessert (~$10).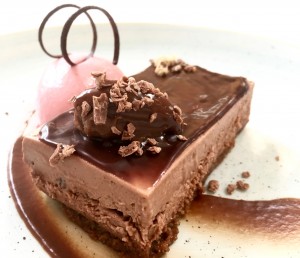 I highly recommend a visit to Rafael when you are in Lima.
– bonnie
BonnieBOTB
Follow @BonnieBOTB
Rafael Restaurant
Calle San Martín 300,
Miraflores, Lima 15074 Peru
+51 1 2424149