Seems every time I venture to Eataly, I discover a new place to grab a bite.
We entered the 23 Street door into Alla Pala Pizza & Enoteca, the place to grab a slice of their Roman-style pizza. Once I noticed the no-back stool (at my age, I need back support) and the prices ($8.40 a slice with prosciutto and arugula), I kept walking.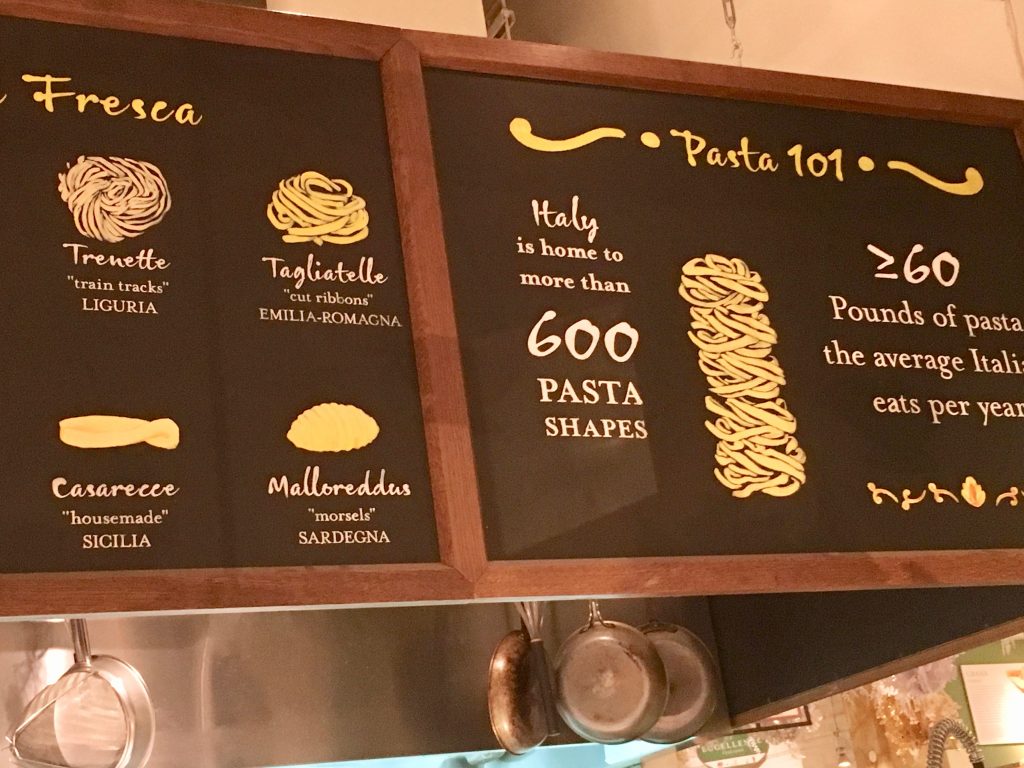 We noticed a counter a few yards further into the store replete with chairs at a pasta bar.  Il Pastaio di Eataly, meaning  "pasta maker",  offers bowlsful of fresh, housemade pasta daily.  Our servers explained that they had been schooled learning how to make pasta from scratch.  We savored and split two varieties. The Casarecce, long little scrolls of pasta, is tossed with almonds, basil, Romano cheese and a soupçon tomato ($16) – a Sardinian dish. We both preferred the ribbed Malloreddus pasta with sausage ragù ($18) and Sini Fulvi Pecorino Romano, based on a Sicilian pasta.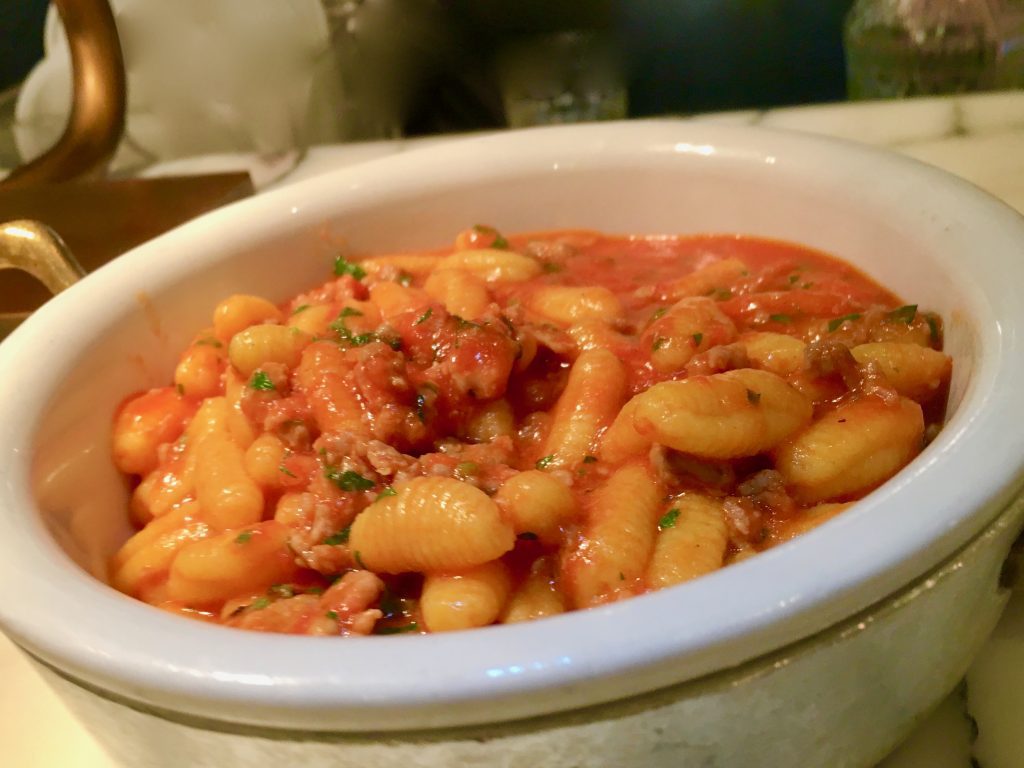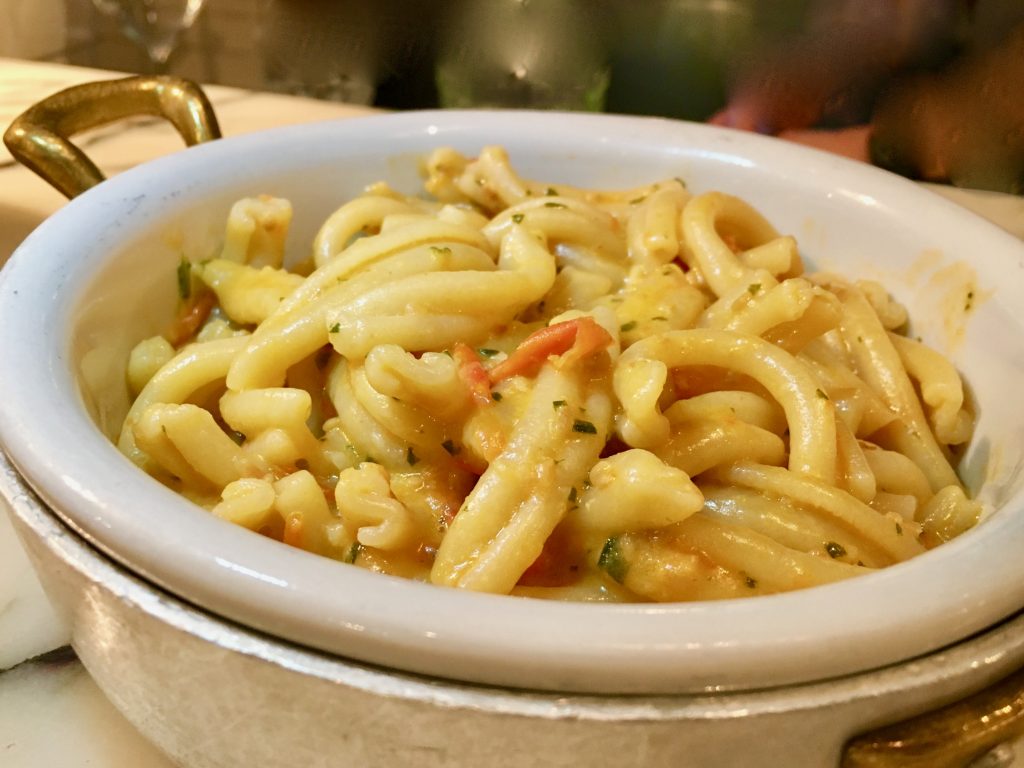 Il Pastaio
at Eataly
Gramercy-Flatiron
200 5th Avenue
New York, NY 10010
212-229-10010