After walking up the Vessel yet again with an out of town friend, we stopped at Queensyard for a bite to eat. We chose it, as it's one of the few restaurants at Hudson Yards with windows.
We opted to dine in the Queensyard Kitchen area around the bar with a more reasonably priced menu than the dining room a few feet away with tables next to the window.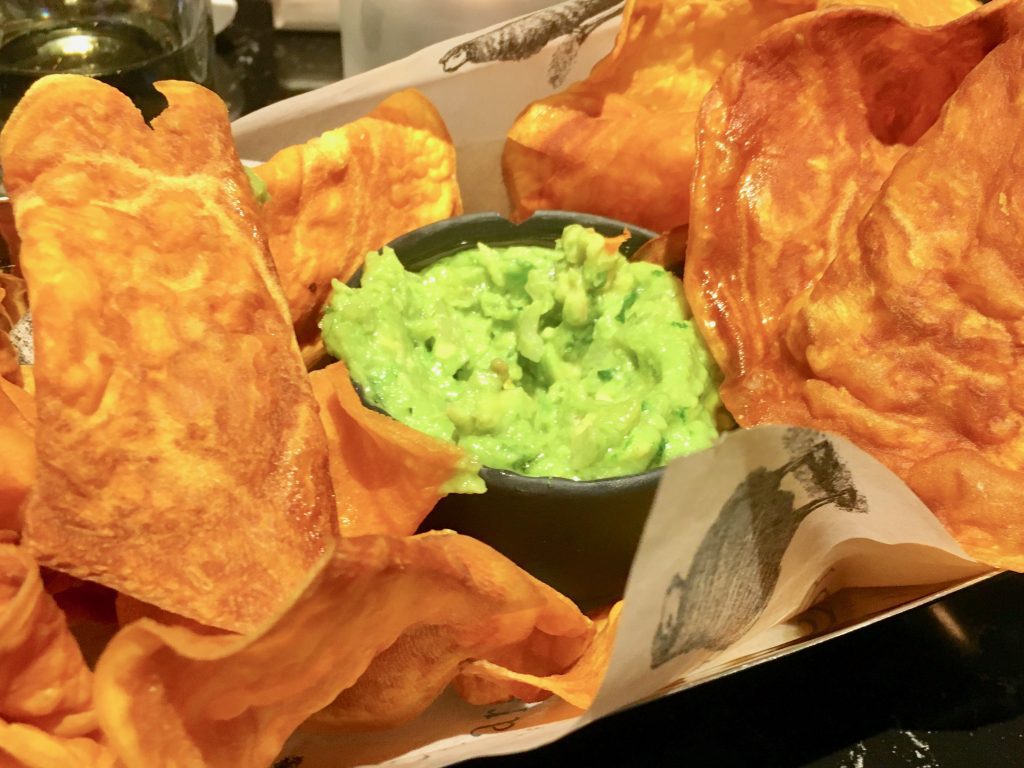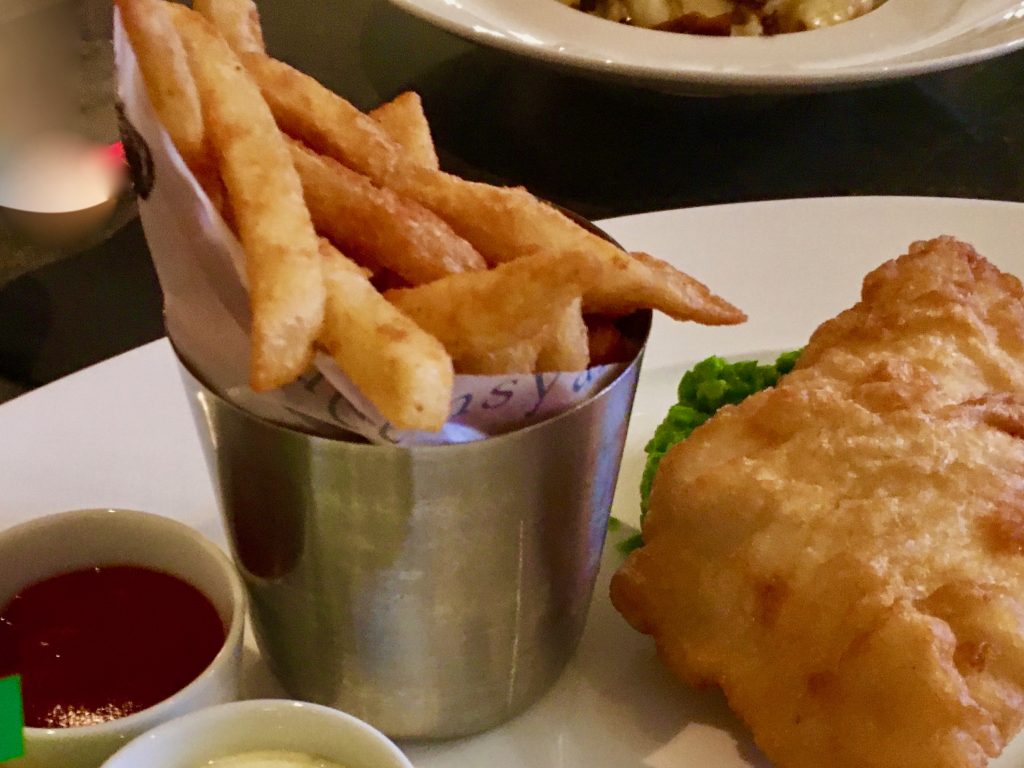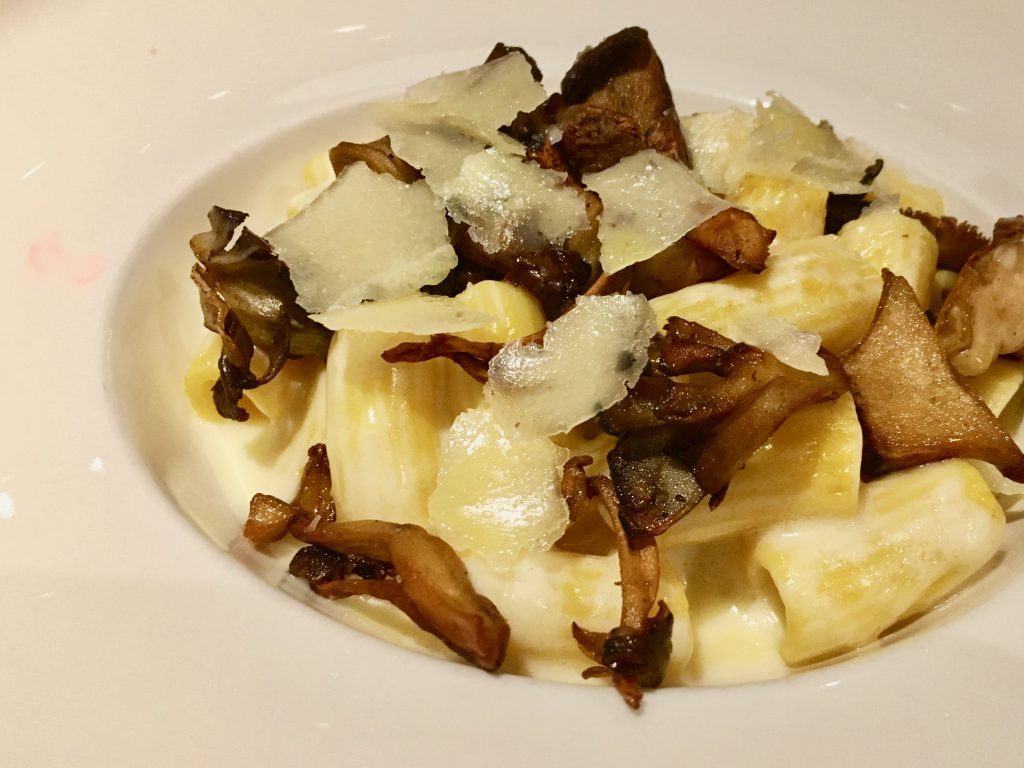 Having just arrived back from France, I was still on a Lillet Blanc ($11) kick so I ordered that. After it arrived warm in a sherry glass, I got up to speak to the bartender as our server was so non-attentive. He gladly served it in the more traditional way, over ice and garnished it with an orange slice. My dining partner ordered the Prosecco ($15), that oddly wasn't chilled.
We noticed our neighboring table with an order of the avocado and sweet potato chips. They mentioned it was quite good; I had to photograph it.
My dining partner ordered the super-rich and cheesy mac and cheese ($22) with wild mushrooms. With this being a British restaurant, I indulged in their fish & chips ($26) with mushy peas. I'd recommend both.
Queensland Kitchen has decent food at reasonable prices along with a view. A good place to make a reservation when visiting Hudson Yards.
Queensyard Kitchen
Hudson Yards
500 West 33 Street
Fourth floor
New York, NY 10001
212.377.0780