My friend Lydia suggested the reasonably priced meal at the Carriage House on the Upper East Side. As I was heading to a doc appointment in the hood, I decided to stop by for lunch.
Their prix fixe lunch menu of either the soup of the day or a baby green salad plus one of their entrees cost only $20.95. (Their website still says $18.95 for lunch.) How could I resist?
There is an upcharge of $4 for some items including pan-seared salmon and grilled duck breast.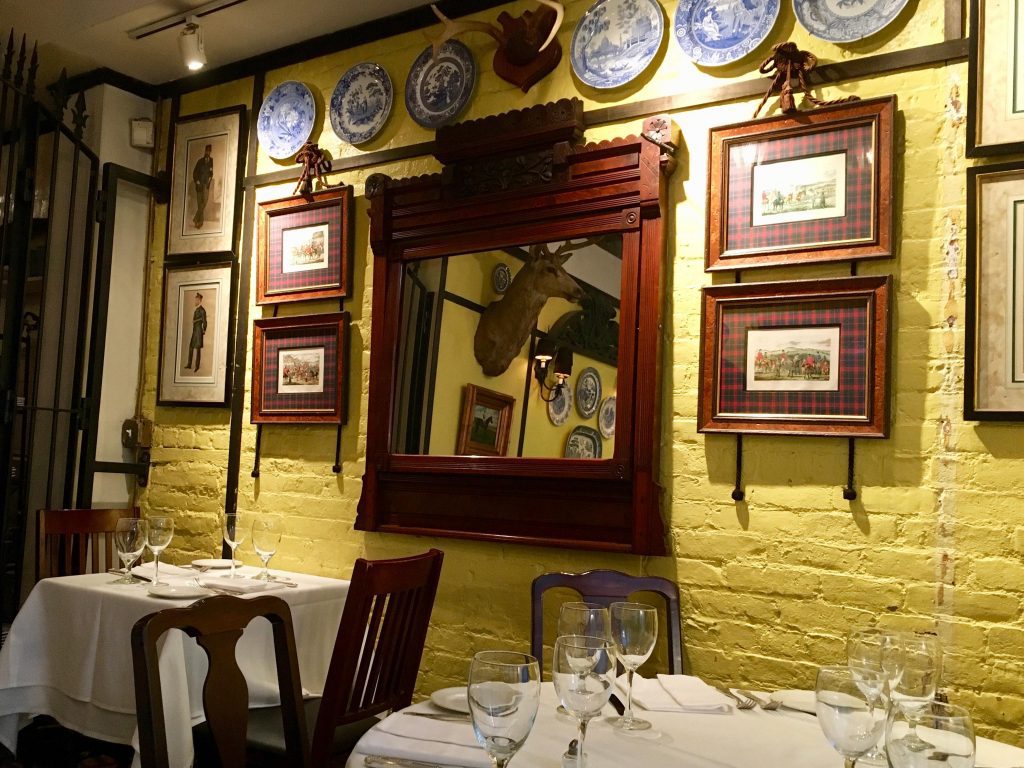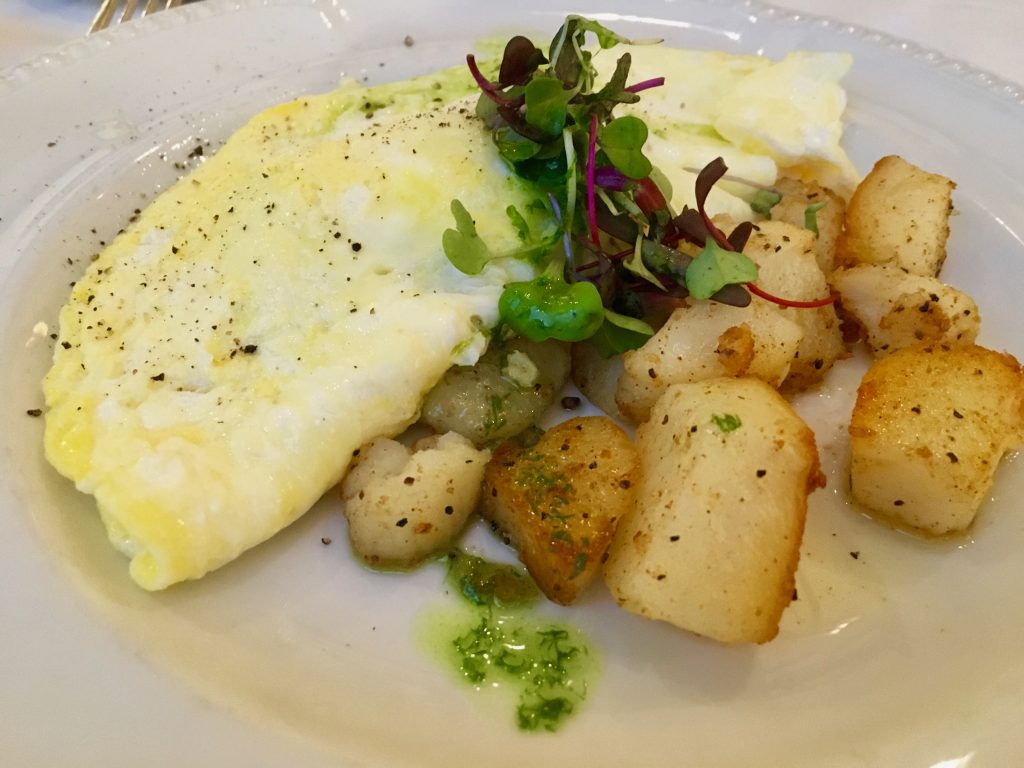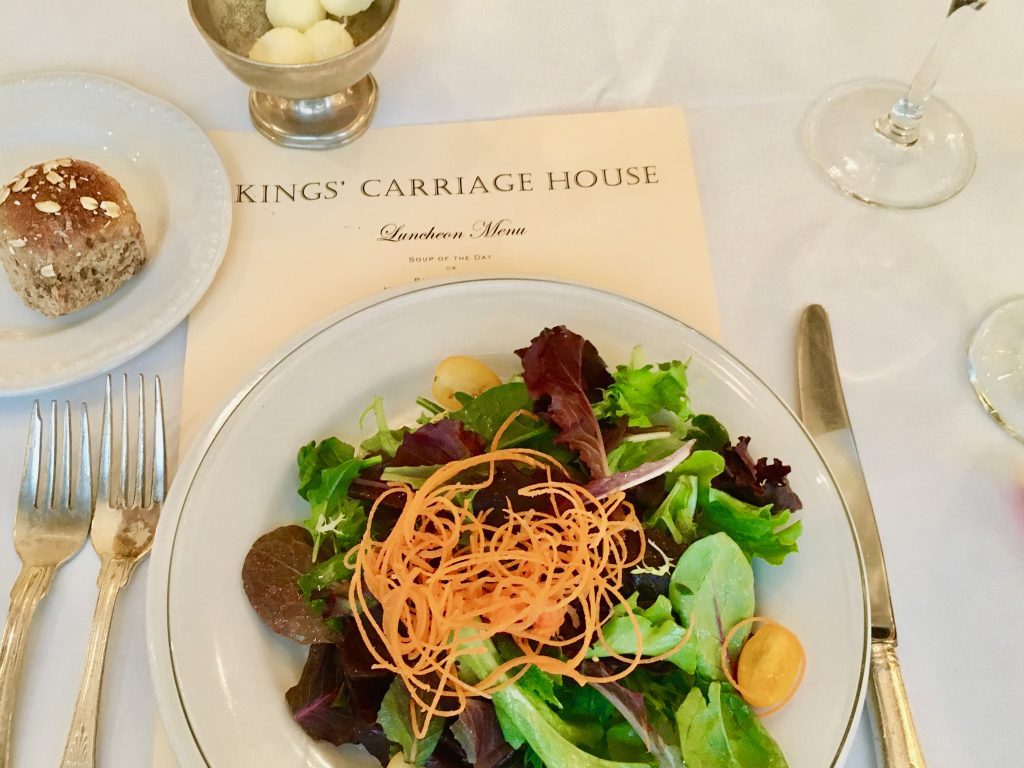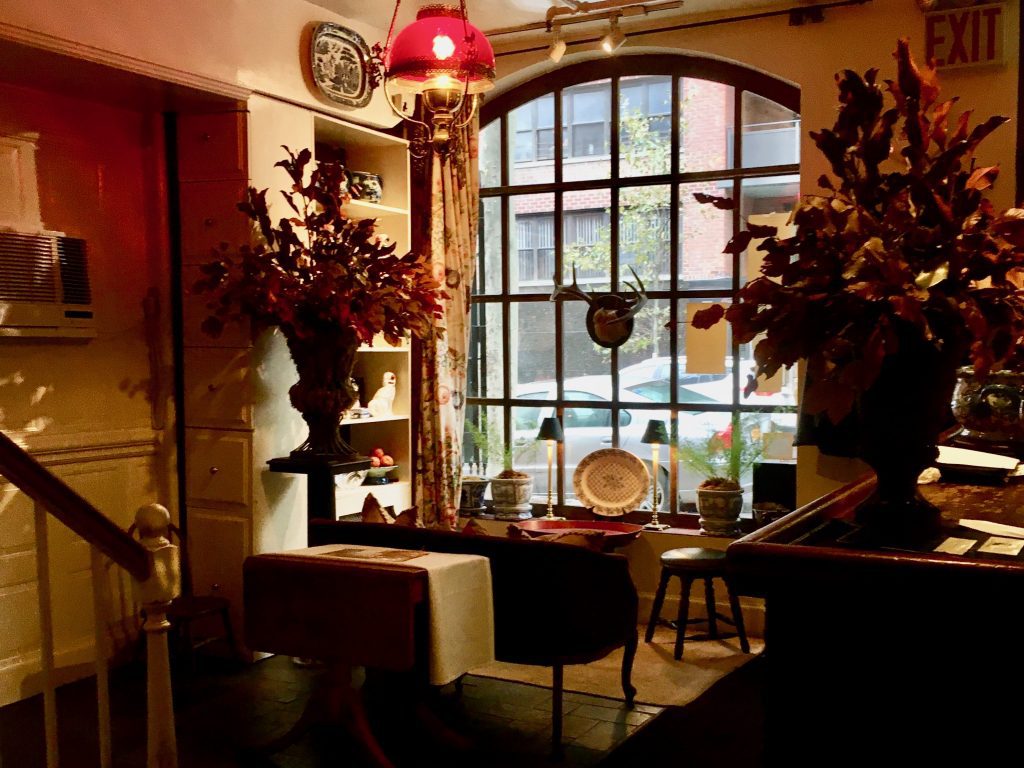 Although in the mood for soup on the dreary day when I stopped by, I skipped the cream of cauliflower soup. Preferring to get my calories elsewhere, I chose the lightly dressed greens with a hint of the mustard seed dressing. Before receiving the salad I was served a small whole-grain roll and wonderful balls of room temperature (as it should be) butter.
I ordered the portobello, roasted tomatoes and goat cheese omelet served with warm truffled potatoes. It wasn't until my second to last bite when I got a sliver of a mushroom that I remembered those fungi were supposed to be included.
To be fair, when I mentioned that to the server, he brought me a 3-inch cap to enjoy.
Kings' Carriage House
Upper East Side
251 East 82nd Street
New York, NY 10028
(212) 734-5490
kingscarriagehouse.com