The 36th Prairie Dog Chili Cook-off and "World Championship of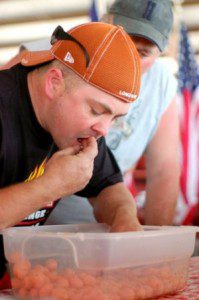 Pickled Quail Egg Eating Contest" will be held Saturday, April 9, 2011 at Traders Village (2602 Mayfield Road) in Grand Prairie, Texas.
Fun for the whole family, the cook-off will be comprised of many activities including chili eating, a tortilla toss and an orange roll contest for kids. Admission is free; parking is $3.00 per vehicle.
For more information call 972-647-2331 or visit the website http://tradersvillage.com/grand-prairie
– guest contributor