We stopped into Powder, the restaurant at the Waldorf Astoria in Park City (UT), for dinner on my last night visiting.
Our meal started with an amuse bouche of a tartlet filled with goat cheese and herbed brie for the adults, and ants on a log (celery filled with peanut butter and topped with Craisins) for my 2-year-old grandson who was dining with us.
Two of us ordered the tasting menu. Me ($40/person) and my grandson, as Powder has an amazing children's tasting menu ($21) with a choice for the main course choice of fried chicken or Tasmanian salmon.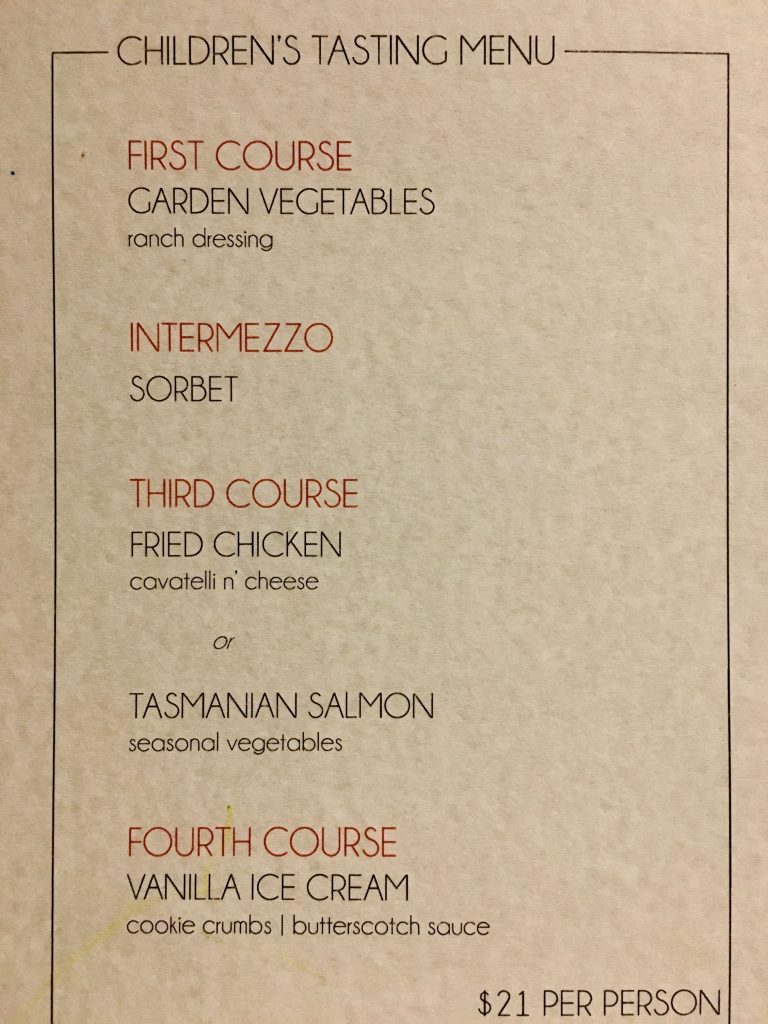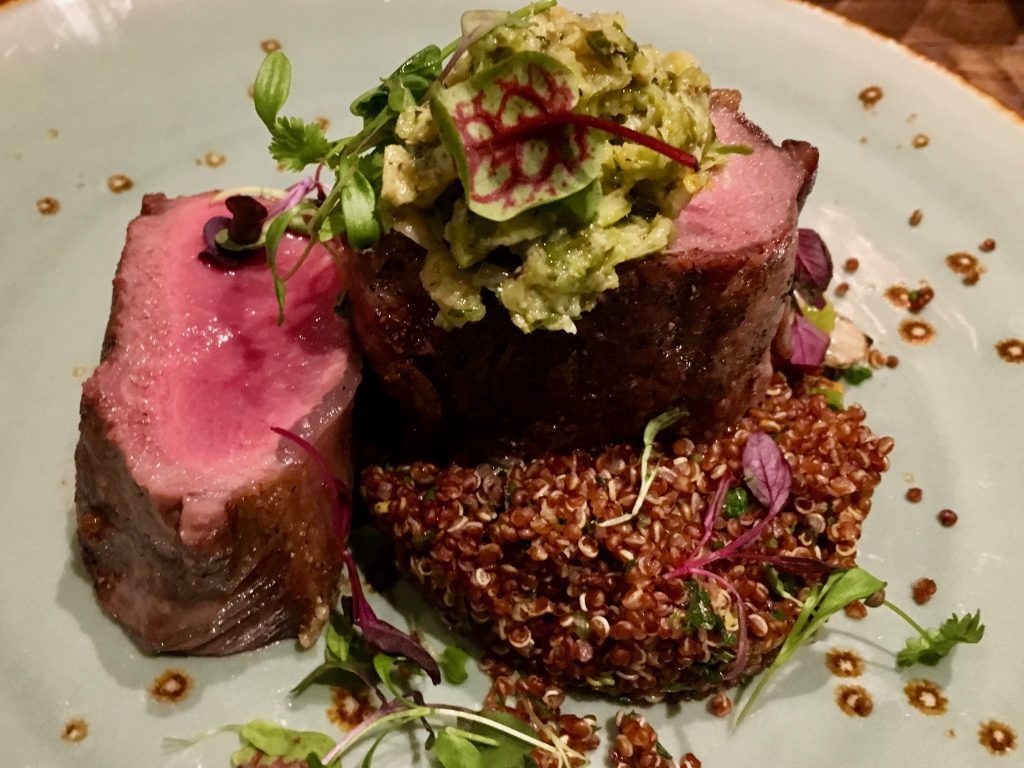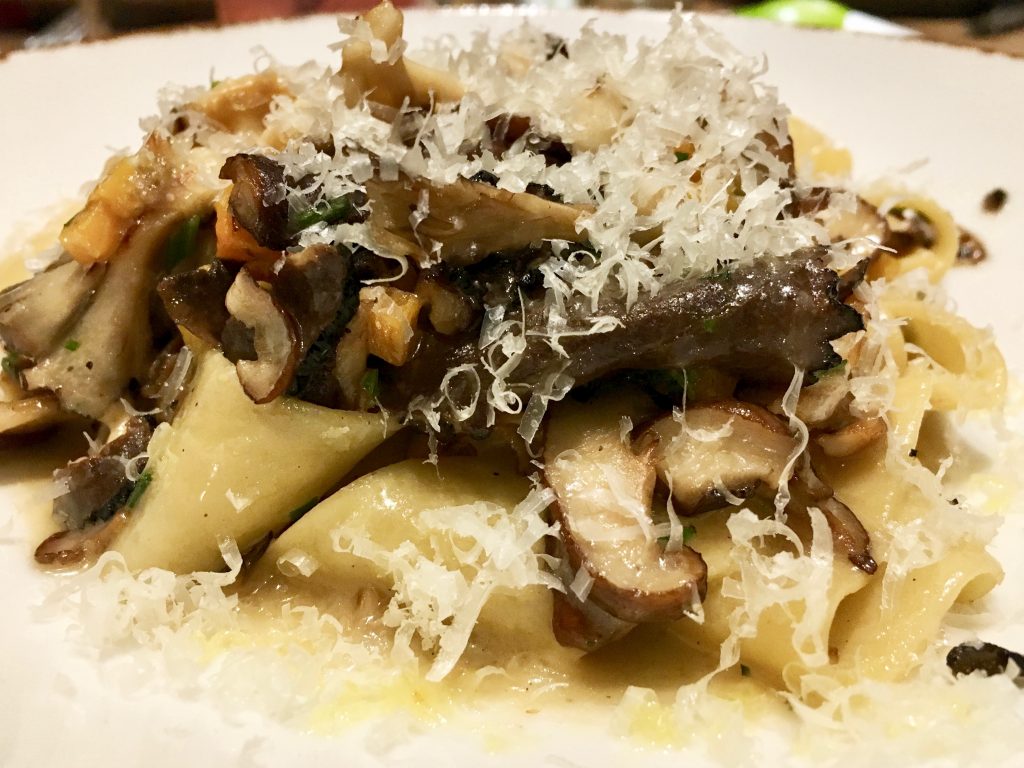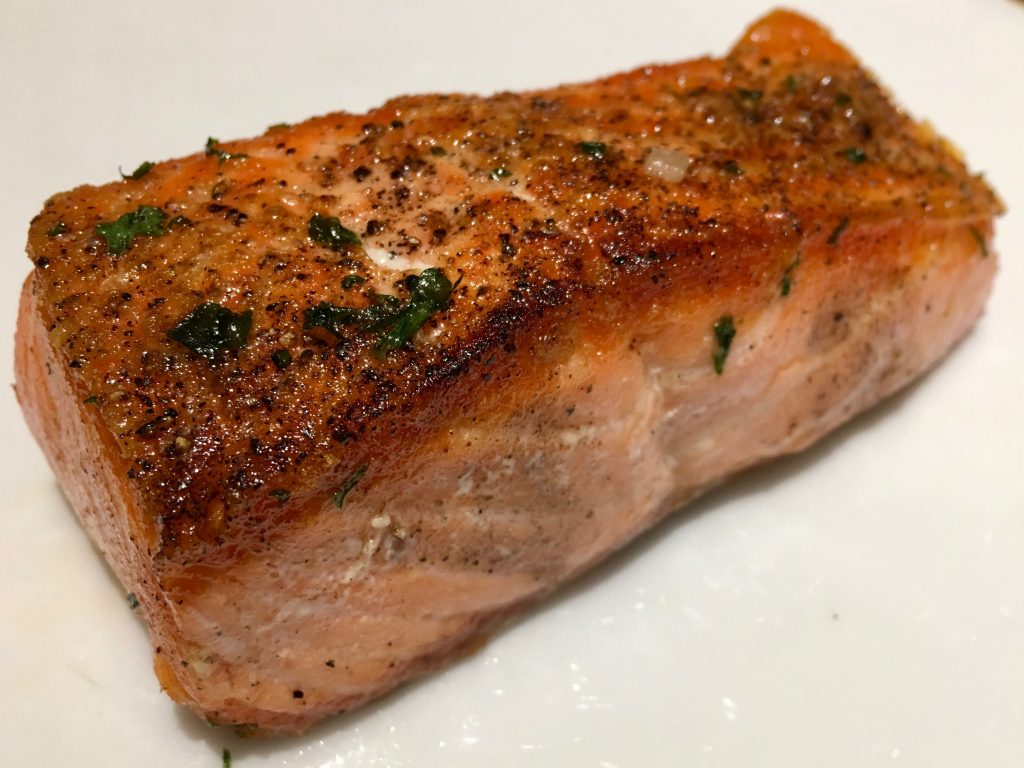 For the table, we shared the wood-grilled cauliflower accompanied by a spiced curried yogurt, all topped with Marcona almonds and chimichurri ($14).
I began with an attractively presented salad of roasted beets and carrots on lettuce lightly dressed in a sherry-wine vinaigrette along with a glass of Pine Ridge, Chenin Blanc Viognier, Napa ($12). Others who had the simple artisan greens ($12) raved.
The tasting menus (adult and child) intermezzo was a delightful housemade raspberry basil sorbet with blood orange caviar to clear our palette before the main course.
One at our table tried the tender buttermilk fried organic white meat chicken ($35) with whipped
cheddar potatoes, pancetta braised greens, some pickles and a small pitcher of country gravy. Another had the flavorful pappardelle ($15) overloaded with foraged mushrooms and some butternut squash seasoned with truffle butter.
My lamb loin entrée, cooked to perfection, was accompanied by grilled endive, citrus-olive tapenade and a quinoa tabbouleh. I savored a glass of Horse Heaven Hills, Columbia Crest, Cabernet Sauvignon, 2015 ($11) while enjoying my meal.
My dessert was butter pecan cookies pieces atop a decadent mascarpone soft serve sprinkled with candied ginger and white chocolate snow.
For a respite after a day on the slopes, I recommend a visit to Powder.
Powder
Waldorf Astoria
2100 Frostwood Blvd,
Park City, UT 84098
(435) 647-5566