After spending time at the Laguna Beach playground with my grandkids, we walked up the street to  Fishbone Kitchen & Bar, a Portuguese seafood restaurant, for lunch.
My daughter-in-law asked if the boquerones from the pesticos (appetizer-size little snacks) bar menu was possibly available, as it was one of her favorites. The waitress checked, returning with a plate filled with the pickled anchovies ($12) with tortilla chips and pickled jalapeños. Do not miss this yummy and unusual combo!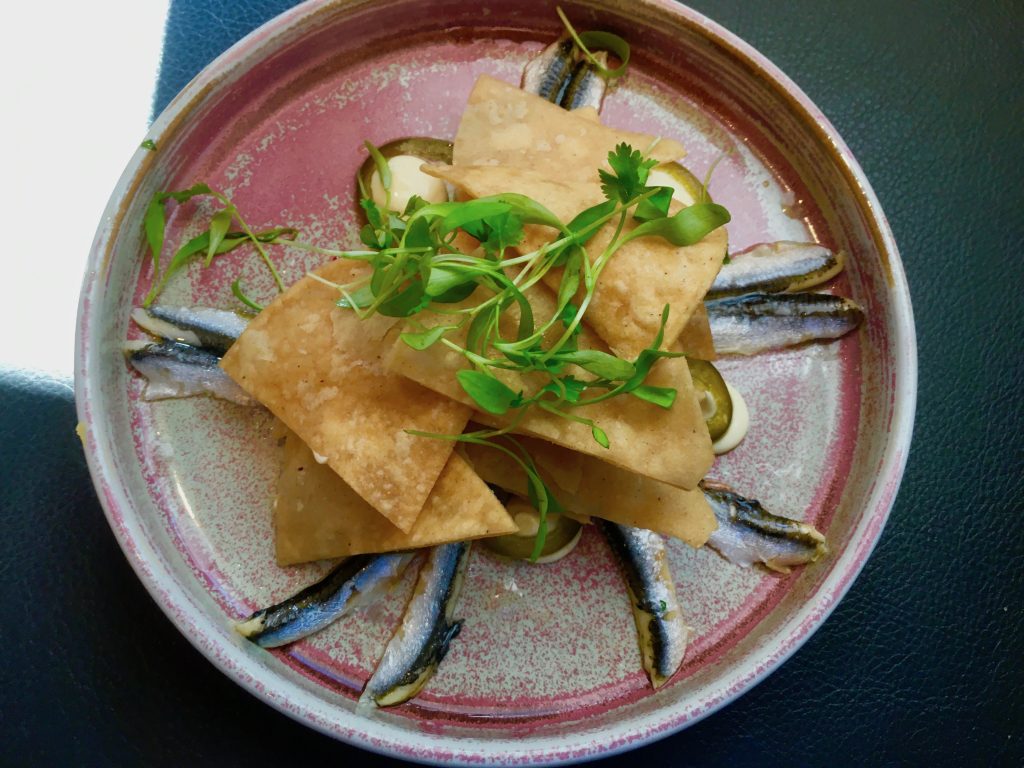 While waiting for the boquerones, I tried their pineapple jalapeño caipirinha ($13) that needed a bit of a kick and my son tried their Margie ($13) with El Jimador tequila, Cointreau and fresh lime served in a blue salt-rimmed glass. My daughter-in-law sipped a glass of their Abadia '18 albariño ($11).
We also shared the PEI mussels ($17) in a spiced coconut-lime broth; grilled calamari ($17) atop garbanzo puree, with halved confit grape tomatoes; Portuguese chourico sausage ($14) that arrives flaming, served with sweet apple chutney and one of the best octopus dishes I've tasted. That's saying something as I eat octopus almost once a week.  This tender paprika-spiked flour fried Spanish octopus ($22) is not to be missed. It's served over a Beluga lentil salad with green olives, fresh celery and piquillo peppers all in a Romesco sauce.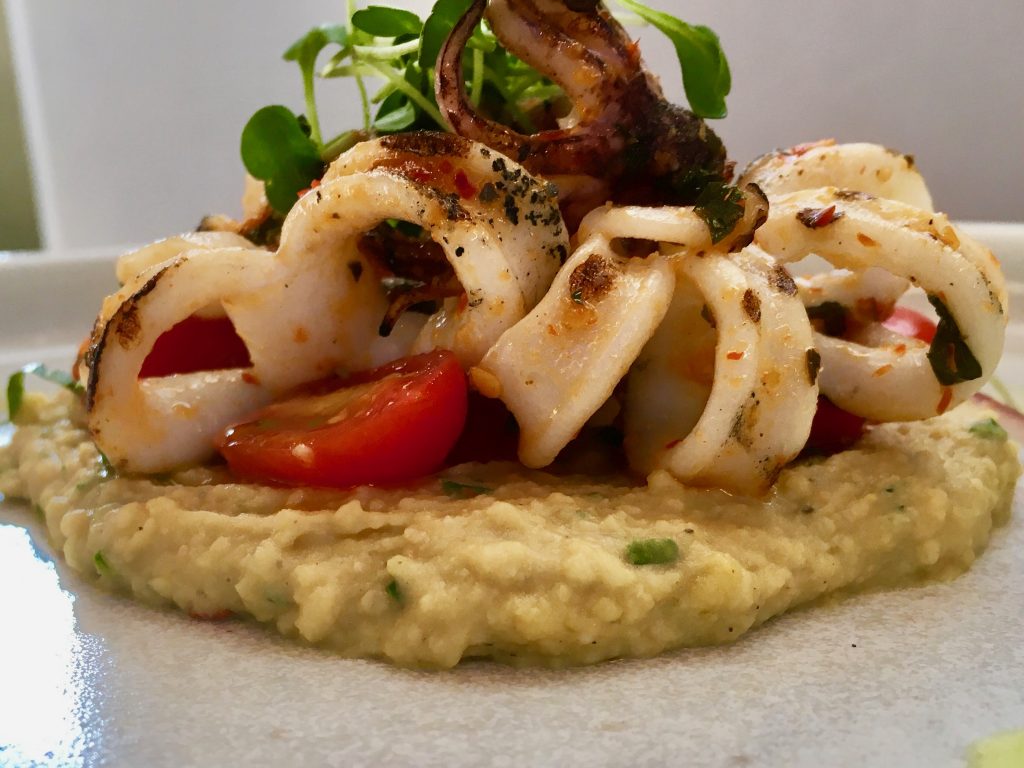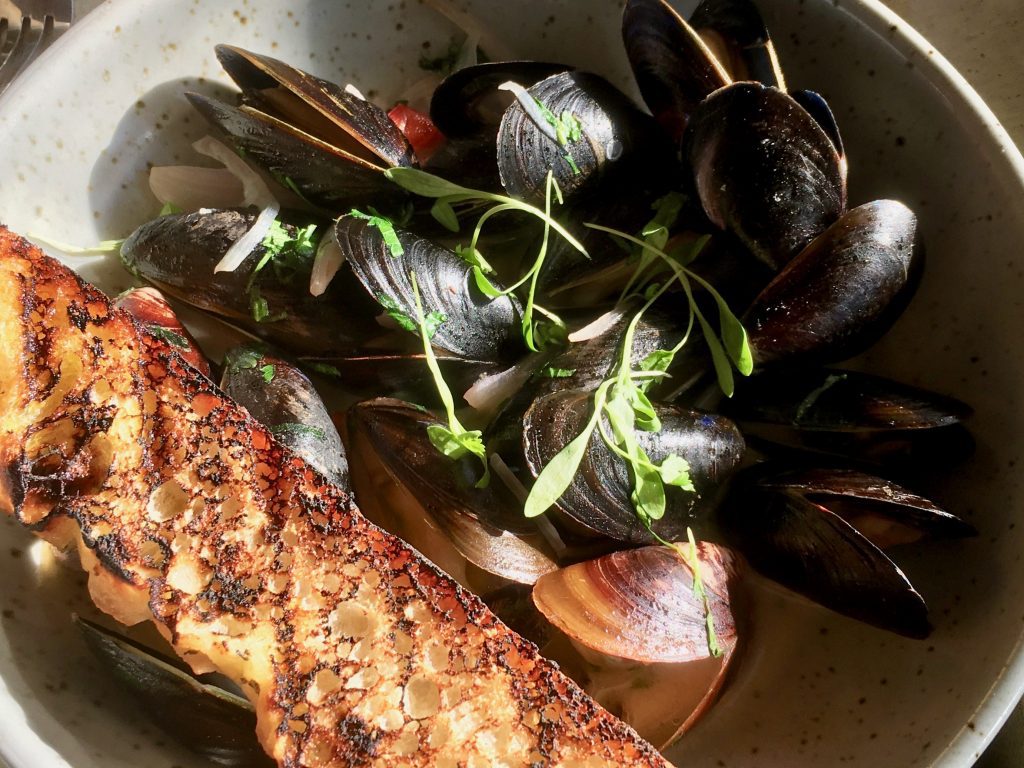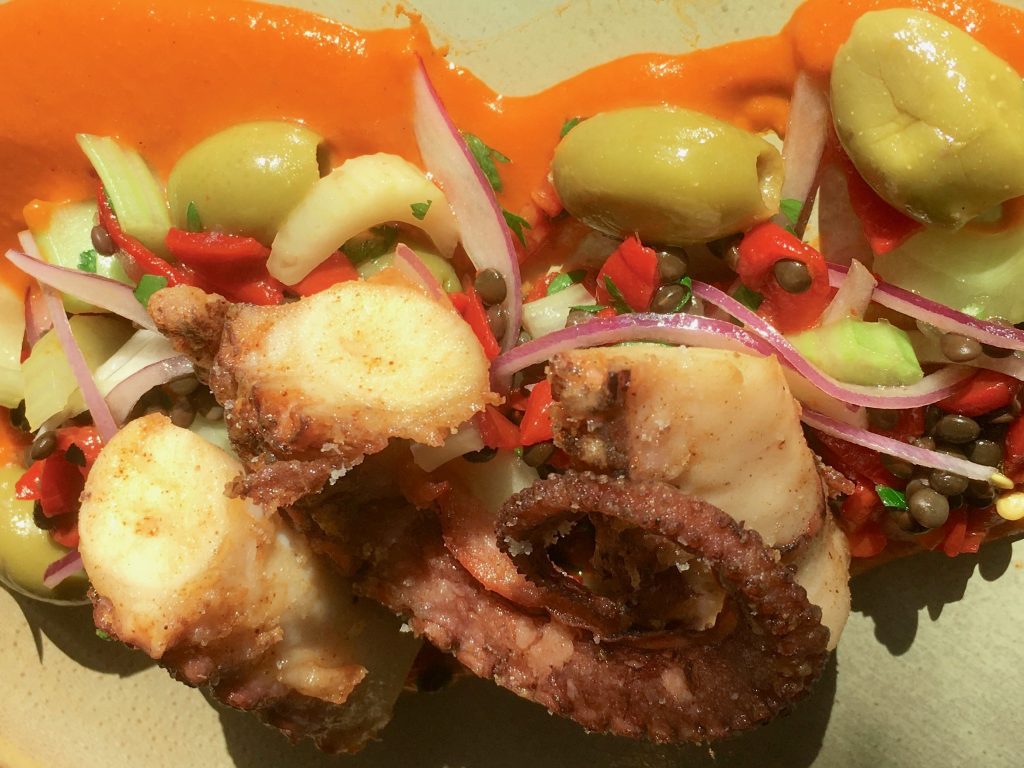 We asked for some grilled focaccia ($6) to attempt to sop up every last drop of the sauces on the plates.
I highly recommend a trip to Fishbone if you're anywhere near Laguna Beach. Yes, that good.
Fishbone Kitchen & Bar
Laguna Beach
480 S Coast Hwy
Laguna Beach, CA 92651
949-393-4889