With all the publicity, it wasn't easy securing a table at Llama San, the new modern 60-seat Japanese/Peruvian restaurant in West Village from the people behind Llama Inn. We did so and enjoyed dining outside at the sidewalk seating, enclosed by plants.
I started a Flaming Creatures, their version of an old-fashioned, ($17) made with Japanese whiskey, cacao, chancaca  (a Peruvian sweetener), miso and smoke.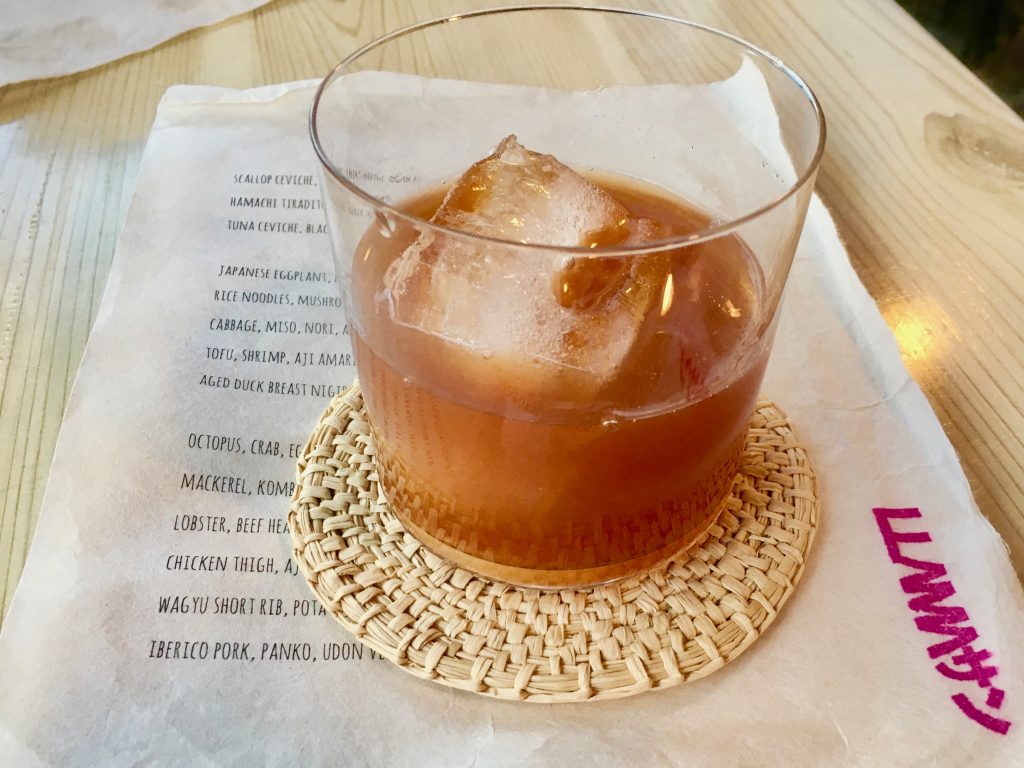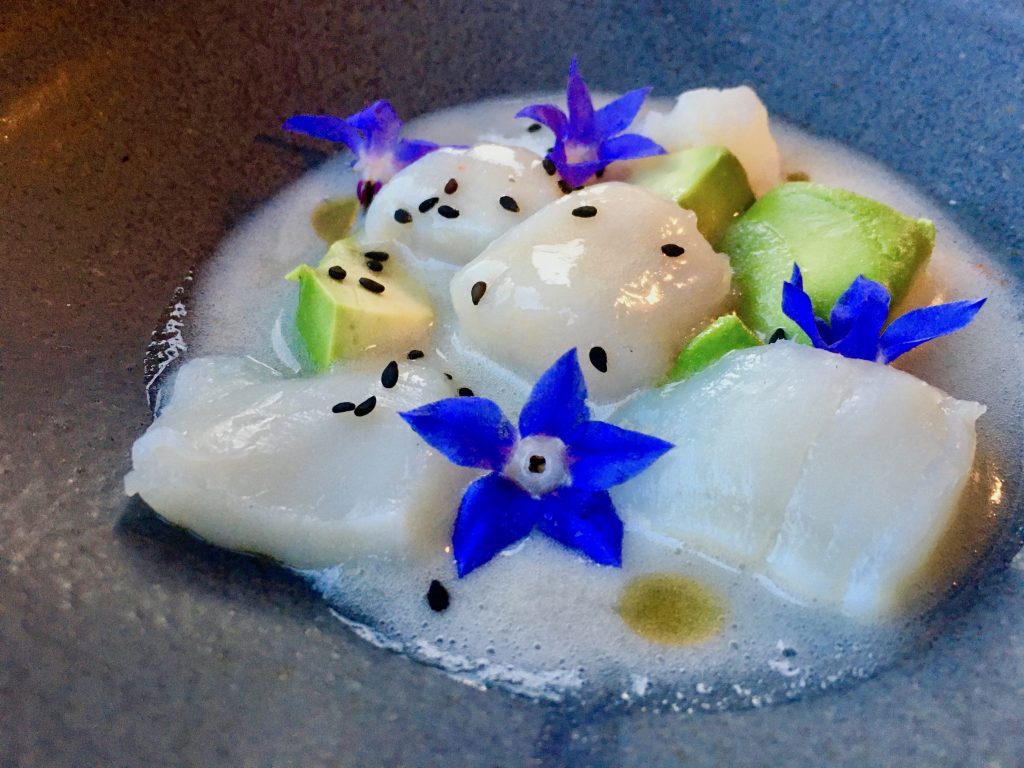 The menu is small containing various size plates to share. Some of our party ordered the scallop ceviche with cherimoya and avocado chunks ($22) sprinkled with sesame; I ask for the duck, which came as four slives of aged duck breast over rice and banana and under nasturtium leaves ($26). These were small but intensely flavored bites.
We all shared the Jasmine rice with a bit of octopus and crab, plus a soft-cooked egg, dashi and soy ($30). There wasn't much of the seafood. The bright red seafood pieces mixed in the rice seemed more like surimi than crab.  Their chicken thigh ($26) comes wrapped in more rice (the waiter should have shared that) with its sauce poured over at the table. The most flavorful dish contained two chunks of tender Wagyu beef short ribs with a dollop of quinoa ($34) and garnished with fresh potato chips.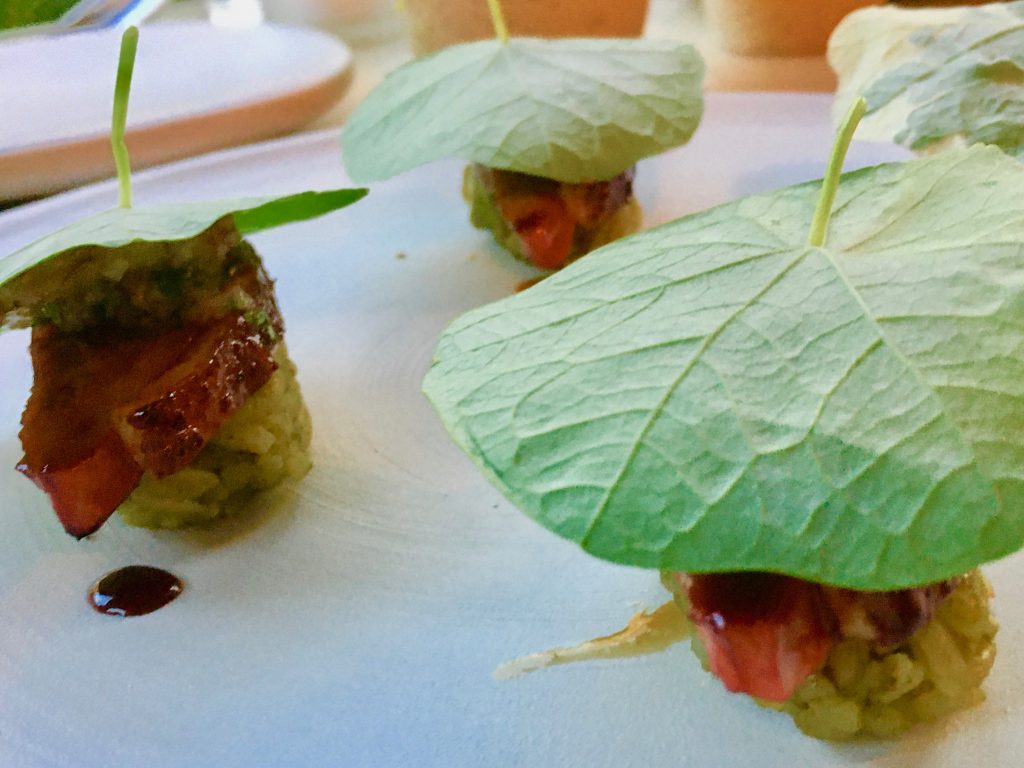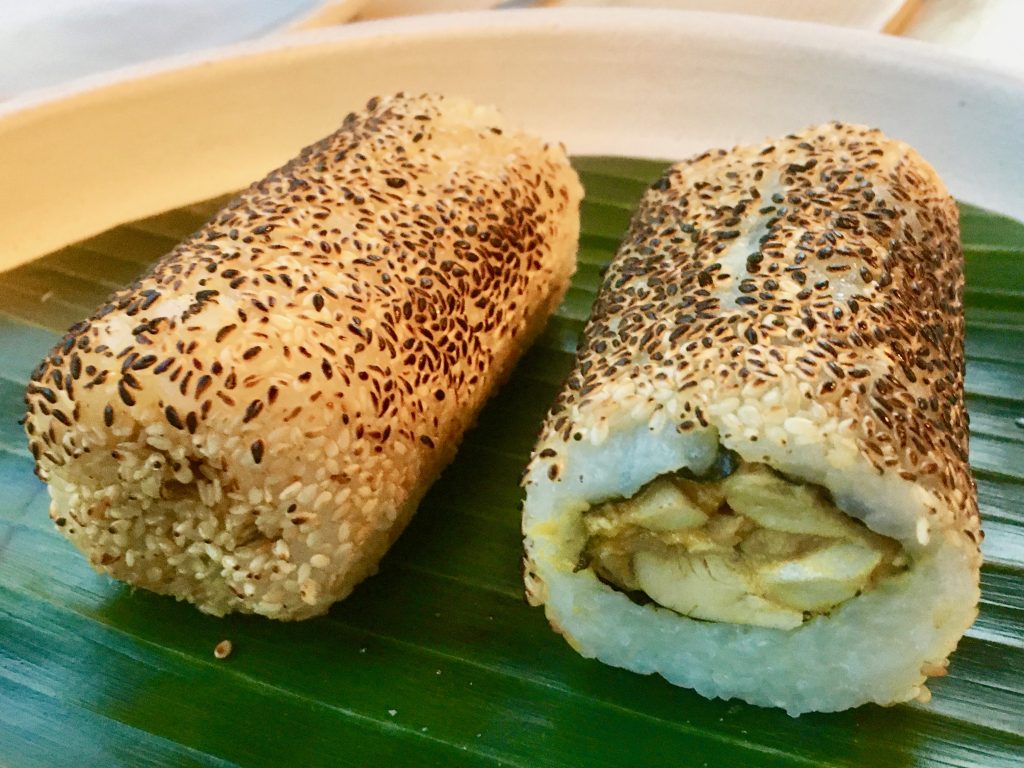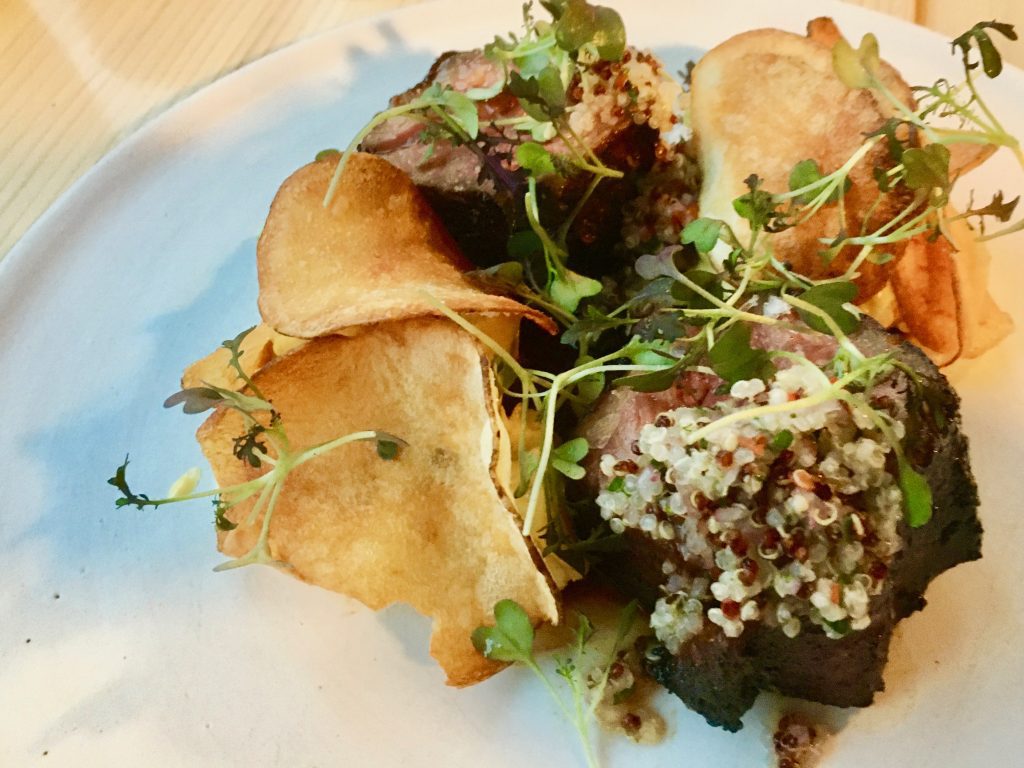 Domaine de la fruitière muscadet ($43) from the Loire Valley worked well with all our dishes.
I'm glad that I did try Llama San, but won't be going back. The food was tasty yet over-priced for the small morsels served.
Llama San
West Village
359 6th Ave,
New York, NY 10014
646-490-4422