Earlier this fall, I had met my friend Joan at Periyali on 20th Street for a drink (the yummy Mediterranean Sunset AKA an Aperol spritzer) as it was almost next door to her amazing chocolate factory.
This 35-year-old Greek restaurant was so welcoming that I decided to go back before heading to see the off-Broadway play Stuffed a funny play written by and starring comedian Lisa Lampanelli about women's food and body-image issue. (Click here for review on Theater Pizzazz.)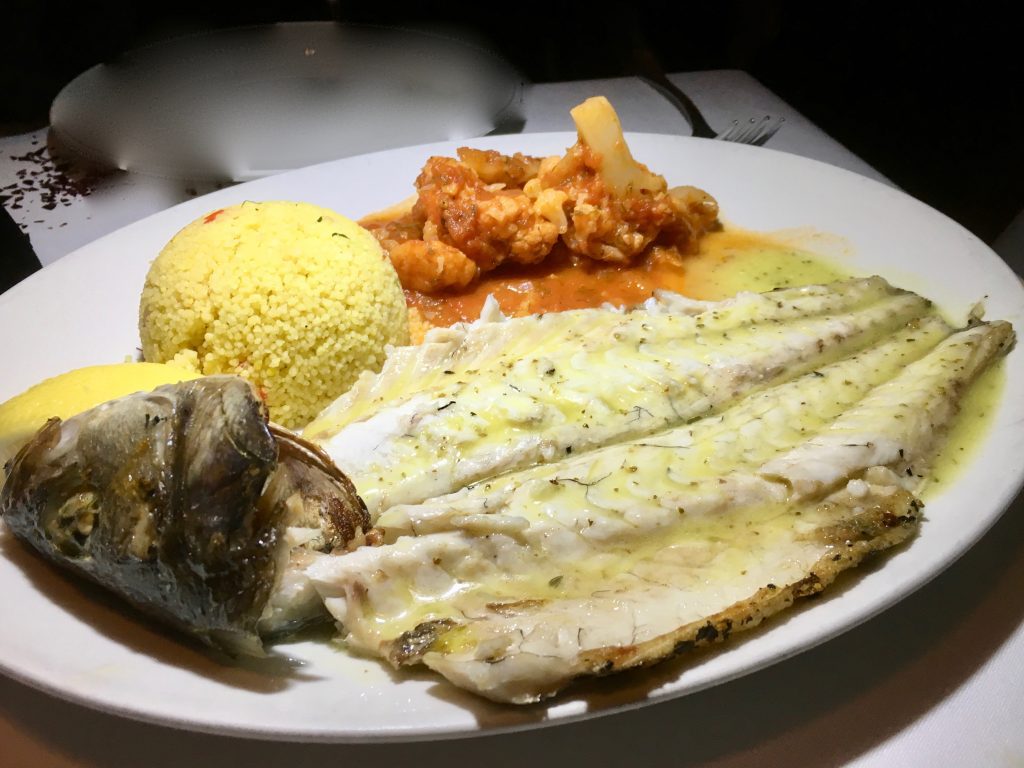 We started with a white wine  — Assyrtiko Santorini, Koutsoyannopoulos ($64) — suggested by that the manager Dimitri said he served at his wedding in Santorini.
I'd return just for their charcoal grilled, oh, so tender red wine-marinated octopus ($18). Yes, it's that good. Also tasty are their Greek meatballs in a cinnamon-spiced tomato sauce (5 for $15).
We also shared the grilled branzino (we asked for ours filleted) served with couscous and stewed cauliflower ($34). Also good.
We didn't have time for dessert as we rushed off to theatre.
Periyali
Gramercy-Flatiron
35 W 20th Street,
New York, NY 10011
(212) 463-7890