Next time that we join a scavenger hunt, we decided we'd do so in an area smaller than the 843 acres of rolling hills we know as Central Park. That was where we had needed to find 52 locations in 2 hours while attending an Untapped Cities scavenger hunt in conjunction with the Museum of the City of New York!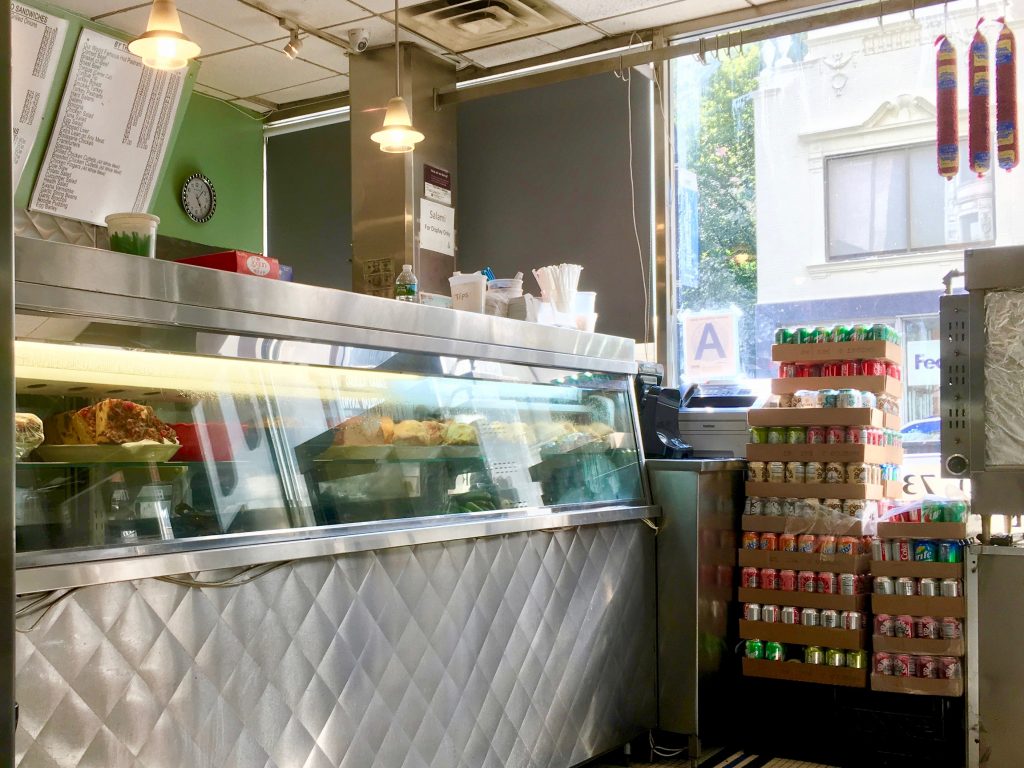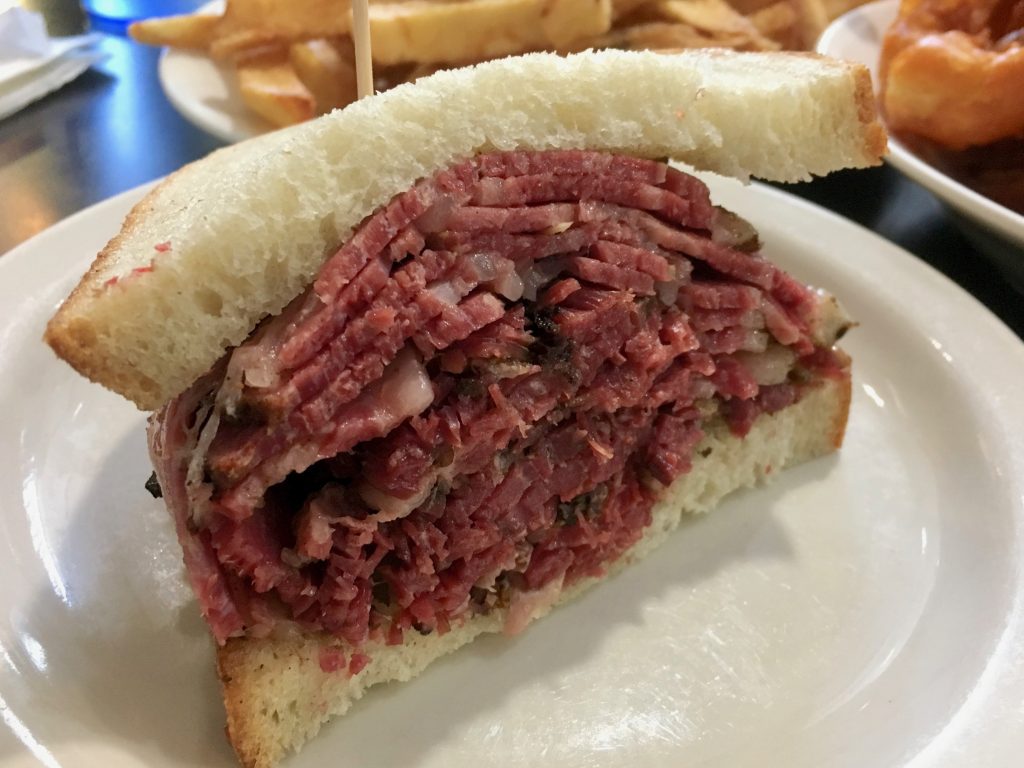 Hungry for sure, we opted to head to Pastrami Queen on Lex where we shared one of their "our world famous" giant overstuffed lean pastrami sandwich ($18). The friendly staff  — knowing we were sharing — divided that in thirds! Yes, thirds, which was almost too much to eat as we also indulged in their huge portions of amazingly crunchy egg-battered onion rings ($7.50) and just okay fries($7.75).
OY, were we full?!  I realized why I hadn't had a pastrami sandwich in more years than I can remember. Indigestion for sure.
We decided to walk it off (or try to) by hoofing it the 4 miles down to the Sheen Center on Bleeker to see Little Rock, the tear-jerking true story of the group of nine courageous black students who tested Brown vs. Board of Education Supreme Court decision by attending Little Rock's Central High School. For a complete review, click here. I highly recommend the show.
Pastrami Queen
Upper East Side
1125 Lexington Avenue
New York, NY 10075
(212) 734-1500