I'd been hearing about the purportedly best pancakes in New York City served at Clinton Street Baking Co. Decided to meet some relatives there. What I hadn't heard about was the hour and a half wait on weekends. Worked out fine, as we sat on a park bench and yakked while checking the Nowait app that let us know when our table was ready.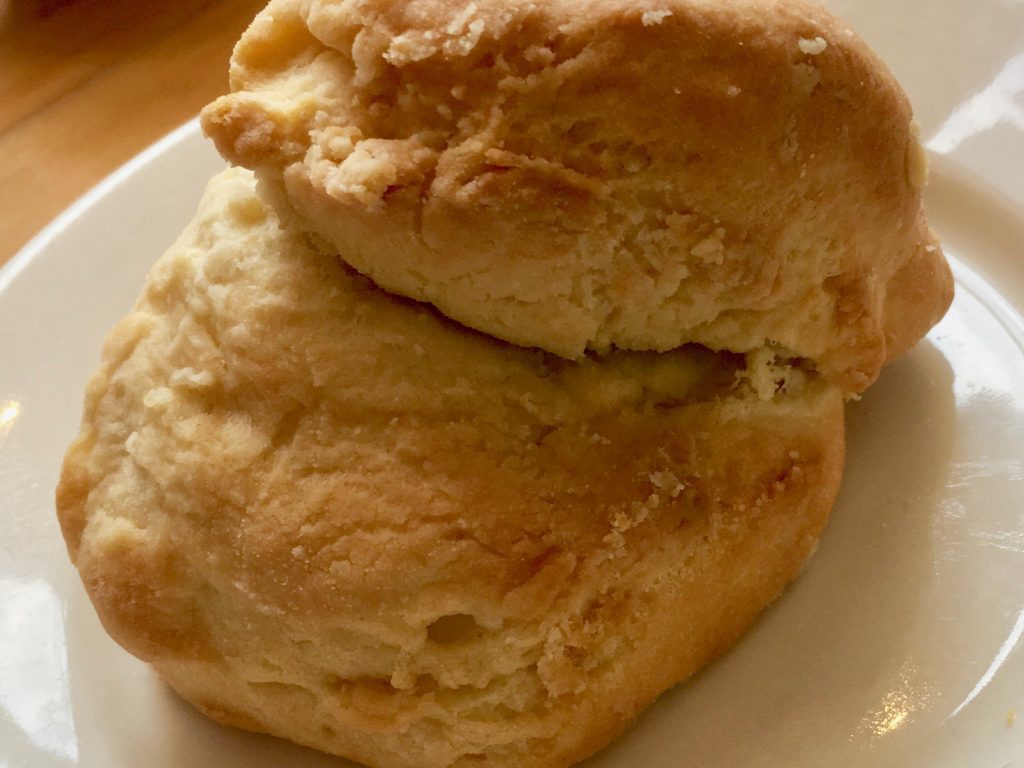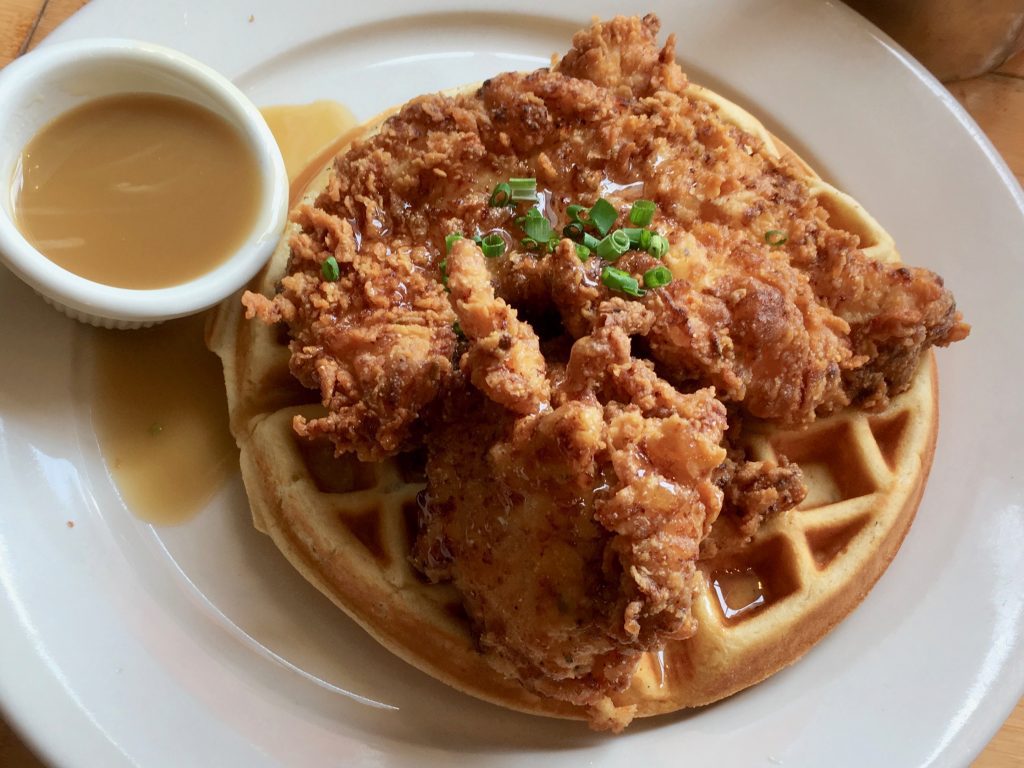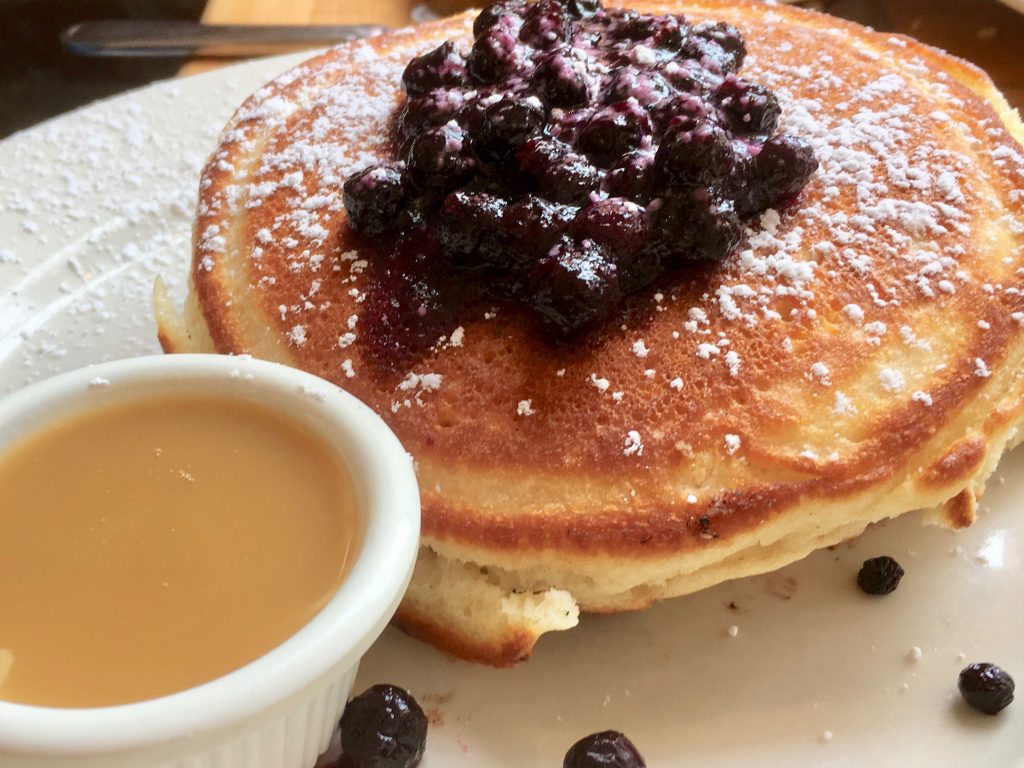 The buttermilk biscuits ($3) spread with the housemade raspberry jam made the wait worth it.  I liked the fluffy signature blueberry pancakes served with a warm maple syrup butter; the chocolate chunk ones are a tad too sweet for me. Also good are the fried chicken and waffles ($17), although the chicken was a tad well done, drying it out.
I'd still recommend a visit to Clinton Street for breakfast, suggesting you try to go mid-week or prepare for the wait. A New York experience for sure.
Clinton Street Baking Co
Lower East Side
4 Clinton Street
New York, NY 10002
646.602,6263