After seeing  Bombshell, the Charlize Theron, Nicole Kidman and Margot Robbie movie about Fox News Roger Ailes' (played by John Lithgow) sexual harassment at Battery Park theatre, we went for a bite to eat.
Blue Smoke was convenient as it was literally around the corner from the theatre. I started with their tasty Oaxaca Old Fashioned ($16) made with Sombra mezcal, Herradura Reposado, agave and Angostura bitters chilled with one large ice cube.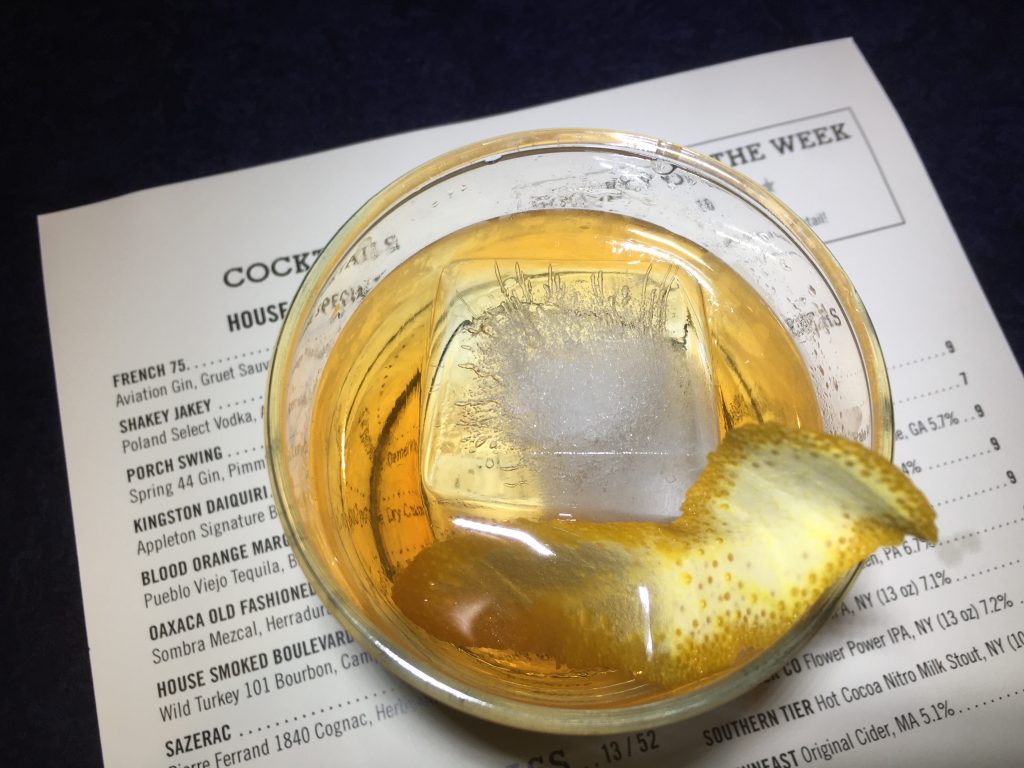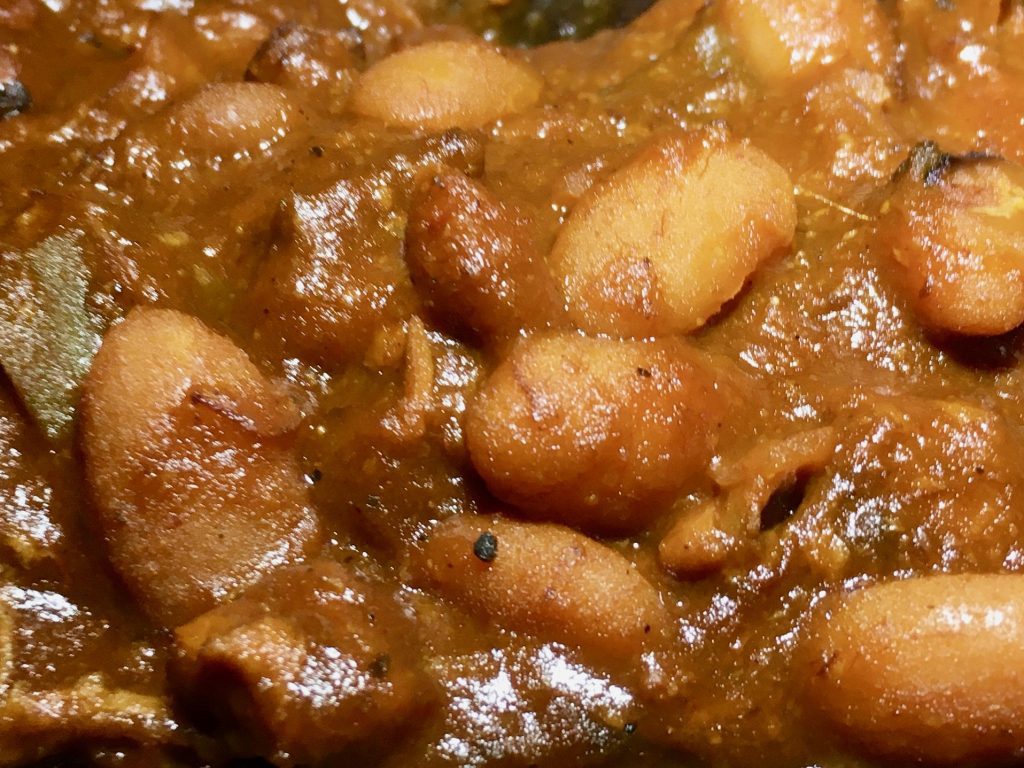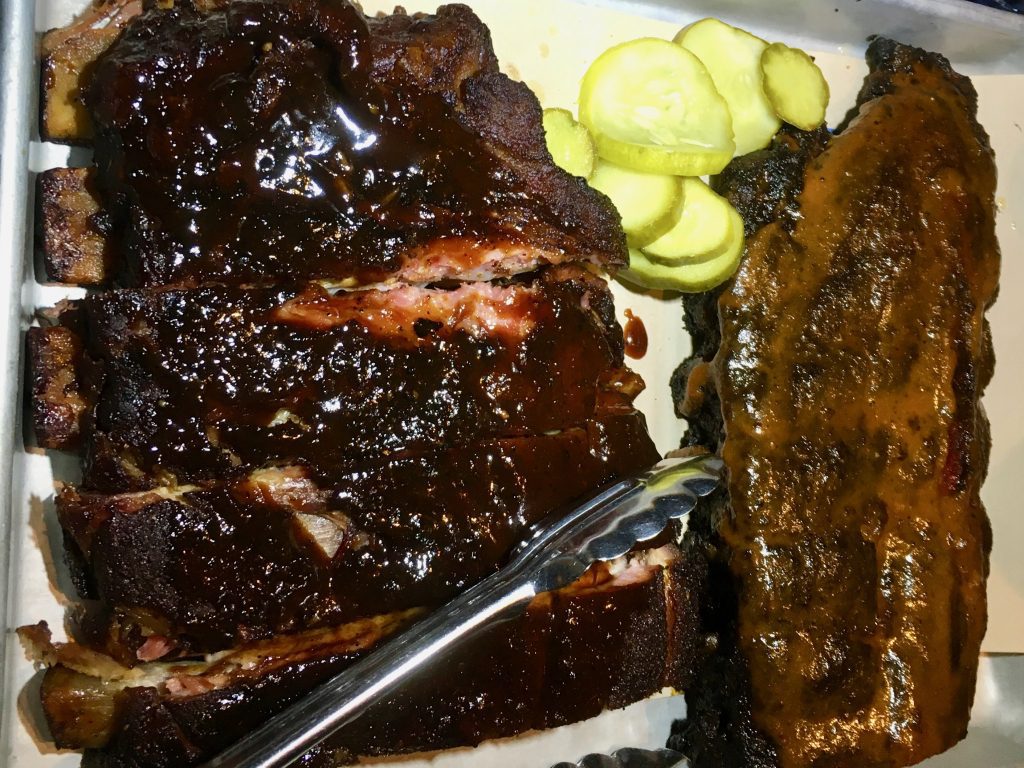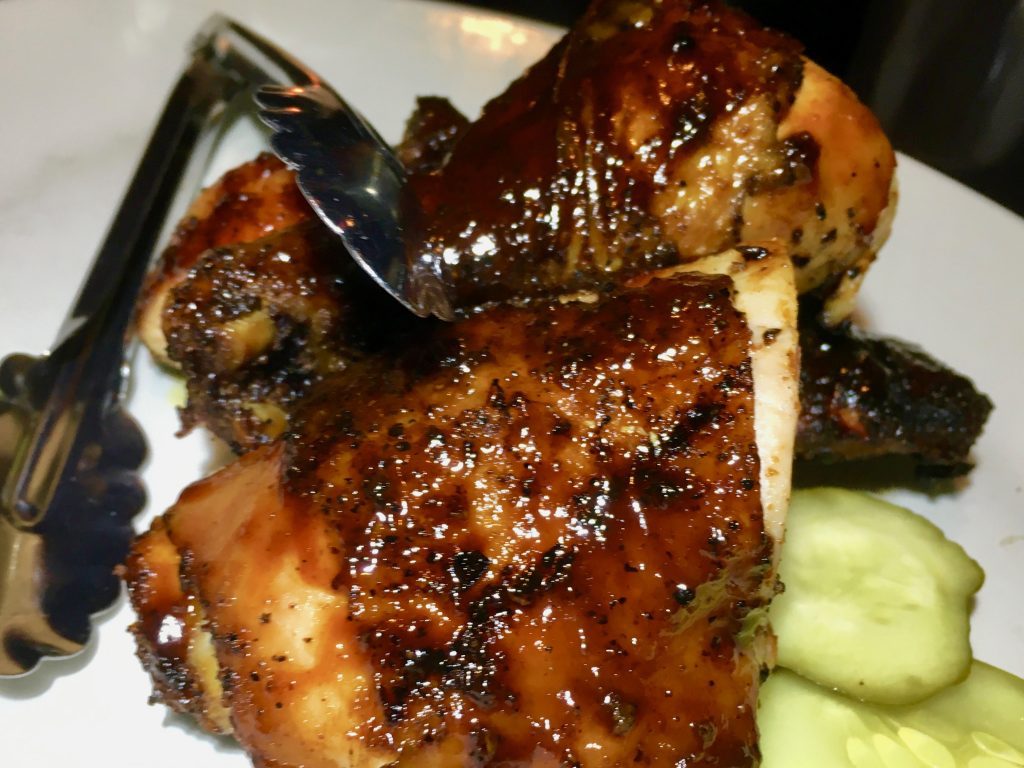 The three of us are dark meat-eaters requesting our half BBQ chicken that way ($16); it was the best of what we ordered. Our two half-orders of ribs, part Kansas City and part baby back ($17 each order) were meaty but sadly way overcooked. Burnt, actually, yet with decent flavored sauces.
For sides, we had their meaty bbq beans, collard greens and fries ($7 each) The menu called them "seasoned" fries, yet there wasn't a speck of spices on them.
Skip Blue Smoke unless you're okay with fast mediocre BBQ, but do see the movie Bombshell with a full-star cast and powerful performances.
Blue Smoke
Financial District
255 Vesey Street
New York 10282