What a treat to meet my friend at the Beachcomber Cafe on the beach in Newport for lunch one sunny-California winter day.
I sipped a glass of Kim Crawford Sauvignon Blanc (New Zealand, $13) while trying to look at the menu. I say trying as I found it hard to take my eyes off the surf. On my friend's recommendation, we both ordered the fish tacos that she claimed were the best thing on the menu.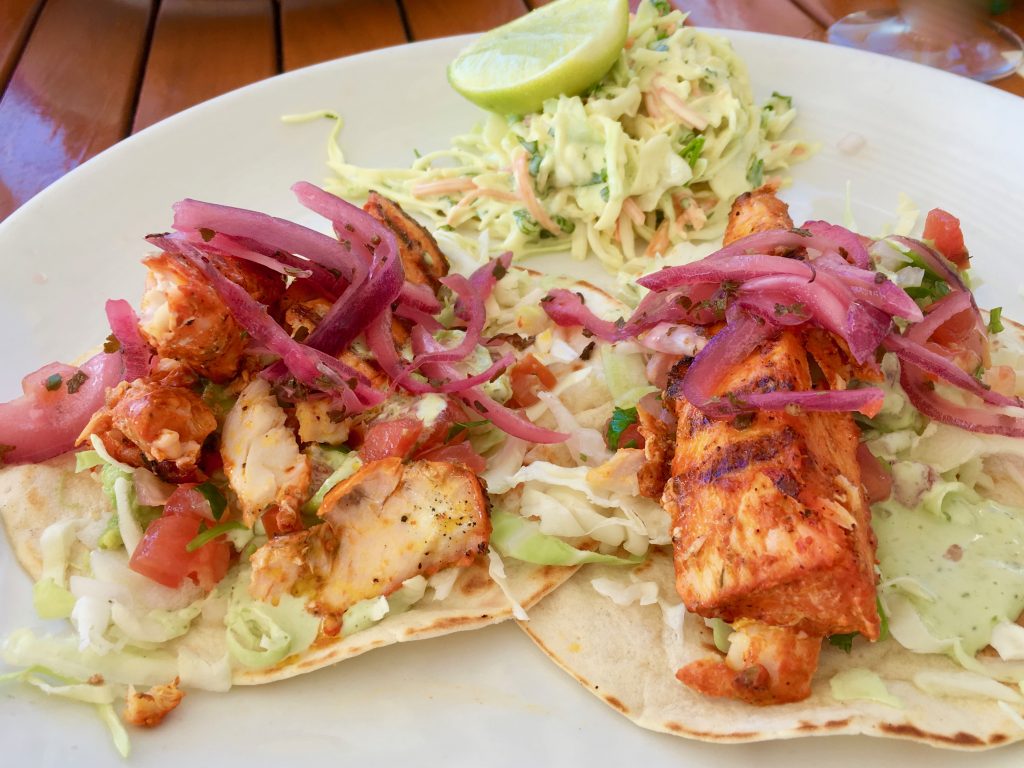 The tender chunks of mahi mahi tacos sat atop shredded lettuce on flour tortillas, topped (2 for $17.95) with pico de gallo, cilantro cream, a dab of guacamole and pickled onions. They came with creamy cole slaw so good, we got an extra order. Yummy for sure!
I highly recommend a visit to the Beachcomber if you are in Newport. Be sure to make a reservation!
Beachcomber Cafe
15 Crystal Cv
Newport Coast, CA 92657
(949)376-6900