Before heading to The Public to see the musical "Miss You Like Hell" from Tony award-winning Quiara Alegría Hudes ('In the Heights') and genre-breaking songwriter Erin McKeown, about an undocumented immigrant and her estranged daughter, we ate dinner at Oiji.
Making a res at Oiji was more complicated than usual. I had made one by calling the place, was called back and told it was a mistake that I didn't have one as they don't take reservations until 14 days ahead. I then had to mark my calendar to do so. The door's opened at exactly 6 and the place was completely filled moments after.
Oiji, named for cucumber kimchee, is an upscale small Korean restaurant in the East Village oddly replete with a bit pretentious Somm. I say that as when he stopped by the table, he didn't even ask what we had ordered or our price point before making suggestions. This wine list reflects more midtown pricing than the East Village where it's located other than the few varieties offered by the glass and bottle.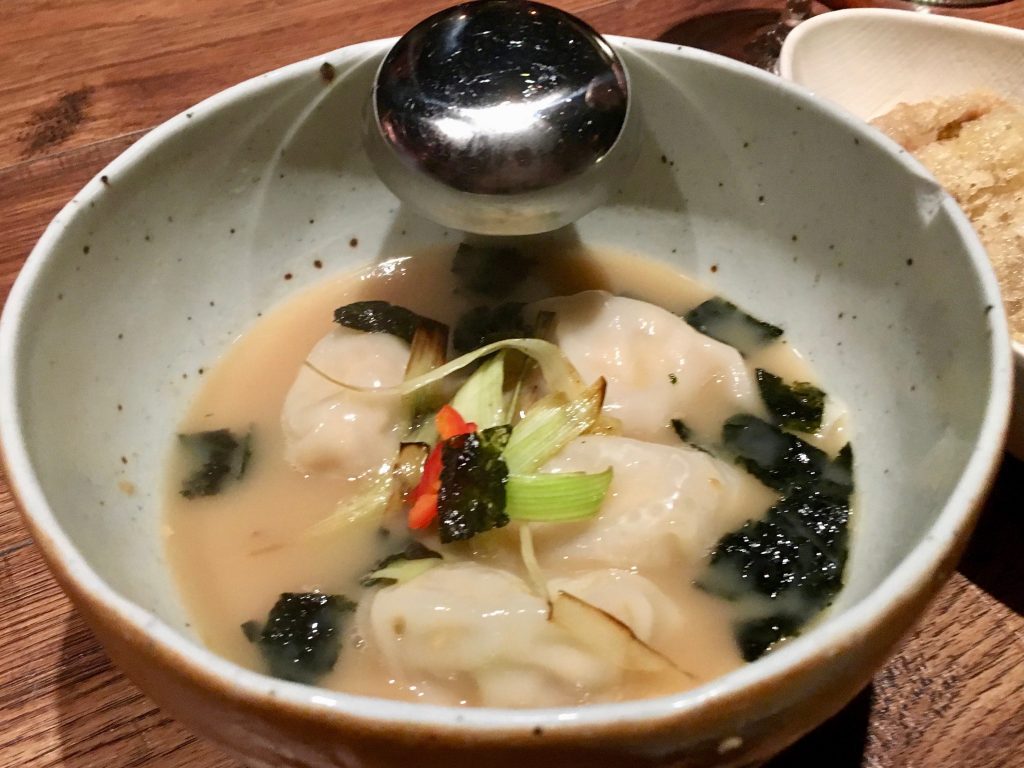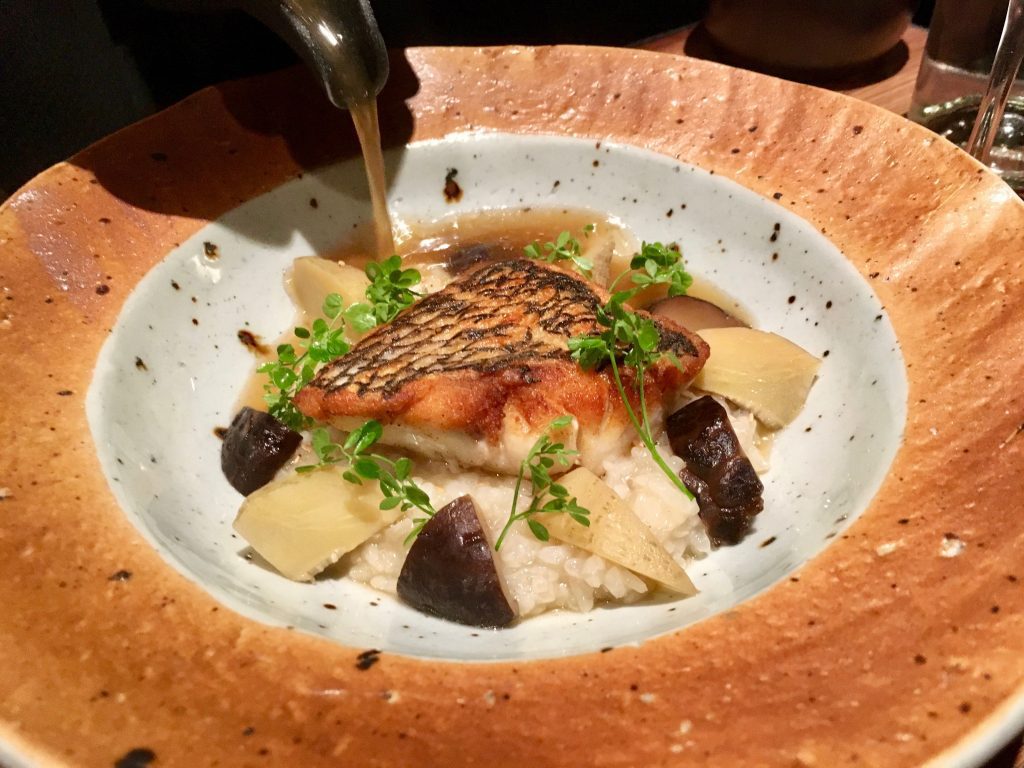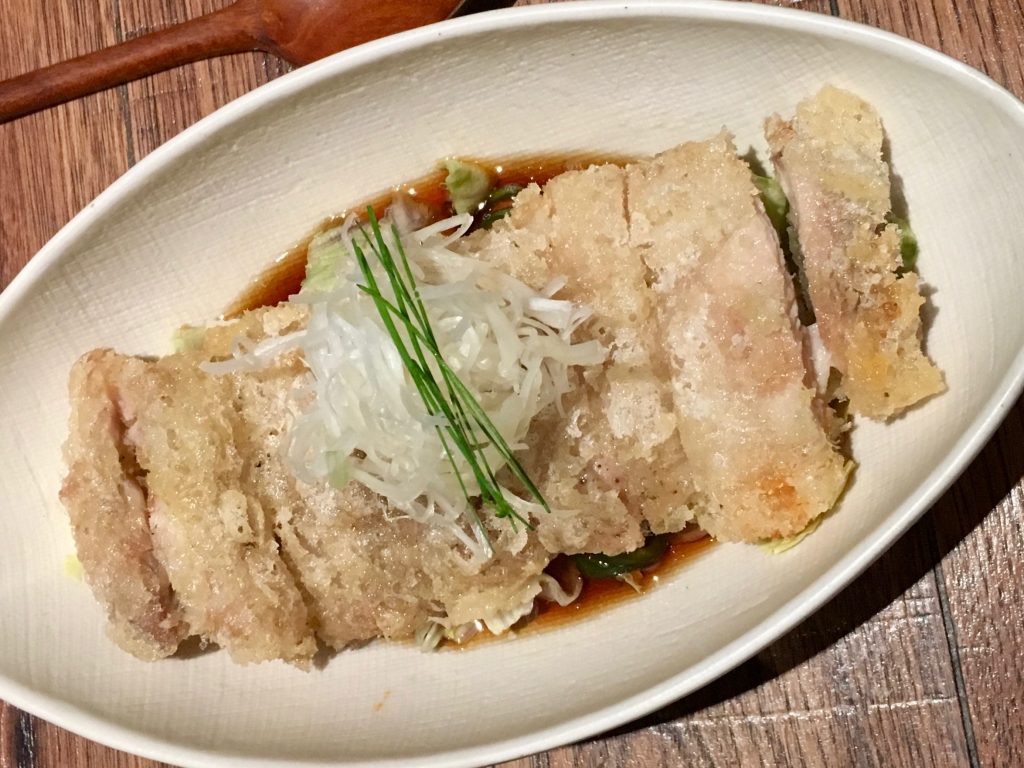 The waitstaff is quite good, explaining each of the unusual dishes. We chose a bottle of Riesling (a Stein, Blauschiefer, Trocken from the Mosel, the least expensive one also ordered by the glass), as I felt the residual sugar would balance the salty and slightly piquant flavors of the food. It did.
The waiters served all the dishes that could fit on our small table at the same time. The assorted kimchi, which unlike other Korean places, you need to order ($7 for three bowls full); the handmade dumplings in a clear beef broth ($17 for four), the crispy bass ($27) over a veggie porridge with mushrooms and artichokes swimming in broth poured tableside and the fried chicken ($15). Do not miss this amazing crispy thigh (Yes, one thigh), sliced in strips and served in a citrusy soy sauce.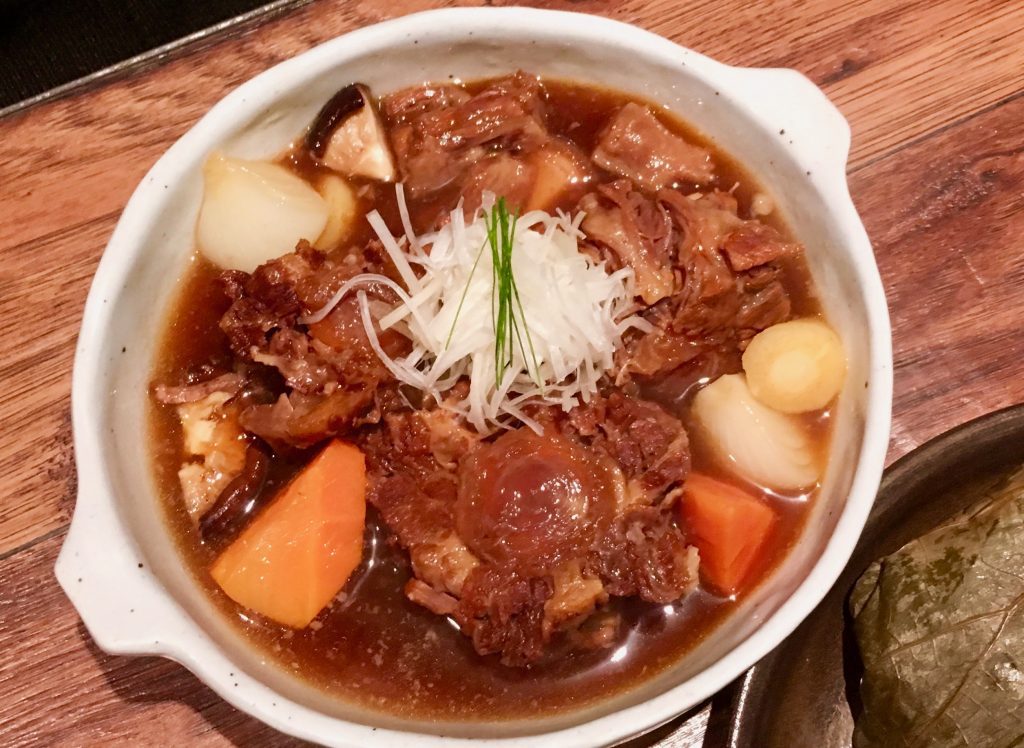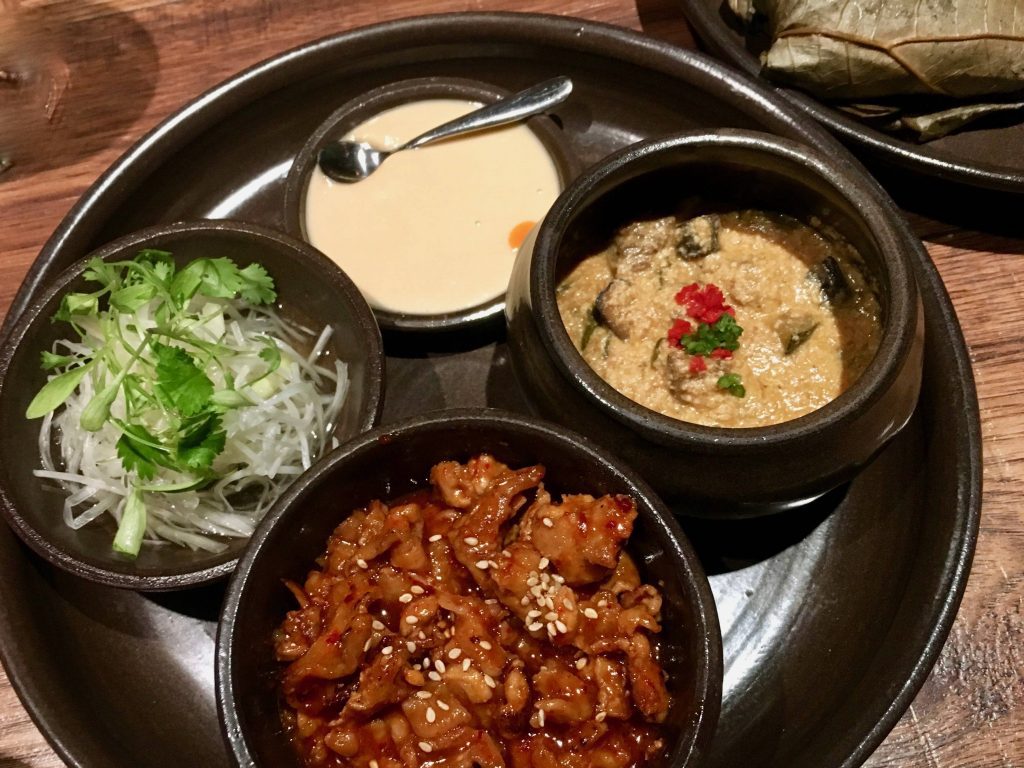 This is not a date restaurant — that is unless you've been dating for awhile — as you eat with chopsticks, a long spoon and for the braised oxtail ($34) with root veggies weirdly your hands. I'd have preferred a knife and fork as it was impossible to use the utensils to pick up the hearty chunk of meat; tasty but I'd skip that on my next visit.
I highly recommend the ssam platter ($38), one order more than enough for three. Comes with steamed packets of sticky rice wrapped in inedible leaves, bowls of spicy pork, a sesame sauce, spiced tofu and the most beautiful leaves of greenery to wrap up a concoction of those yummies.
You must save room for the addicting, honey butter chips that are salty chips drizzled with sweet honey butter served with vanilla bean ice cream ($16).  You'll be licking your fingers after these. Worth the visit!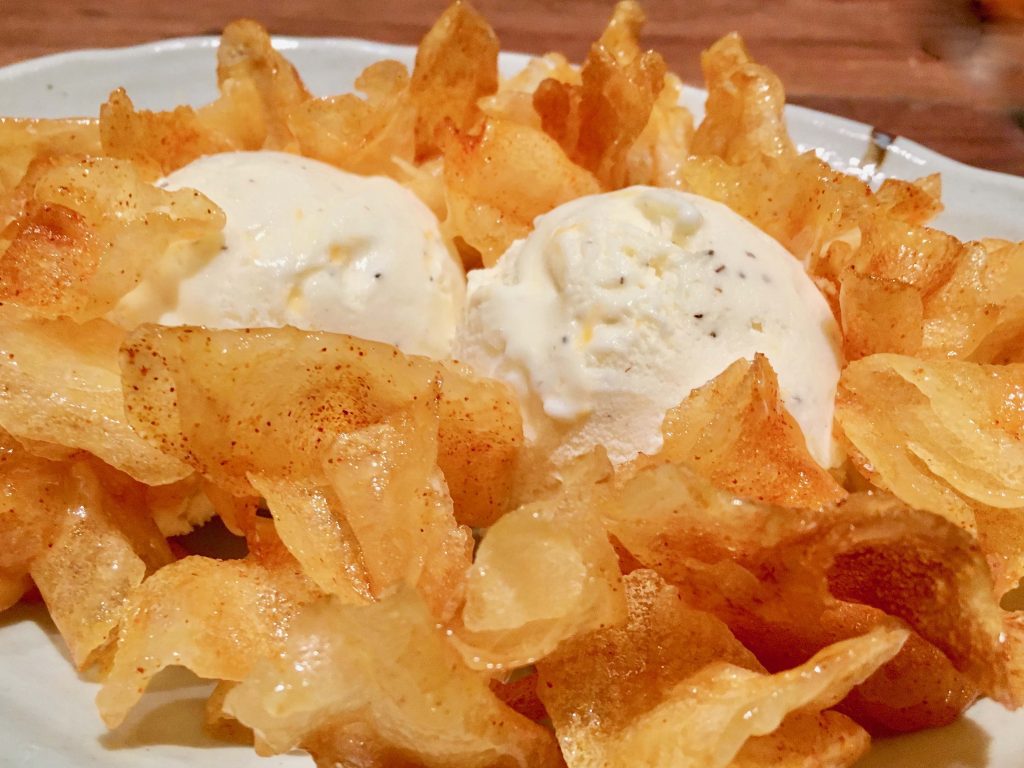 Oiji
East Village
119 1st Ave.
New York, NY
646-767-9050