While in Laguna Beach (CA), I sampled Chef Craig Strong's approachable eclectic Coastal California cuisine at Ocean at Main. The restaurant is located in the early 1940's building that once housed the city's Federal Savings and Loan. We sat outside on the covered patio, which was perfect for us as when we sat down for drinks, both grandkids had fallen asleep — one in a stroller, the other carried in and laid down on the bench.
Always trying the spiciest cocktail on the list, I went for their tasty Lover's Beach Retreat made with jalapeno-infused tequila. Quite nice with a slight heat kick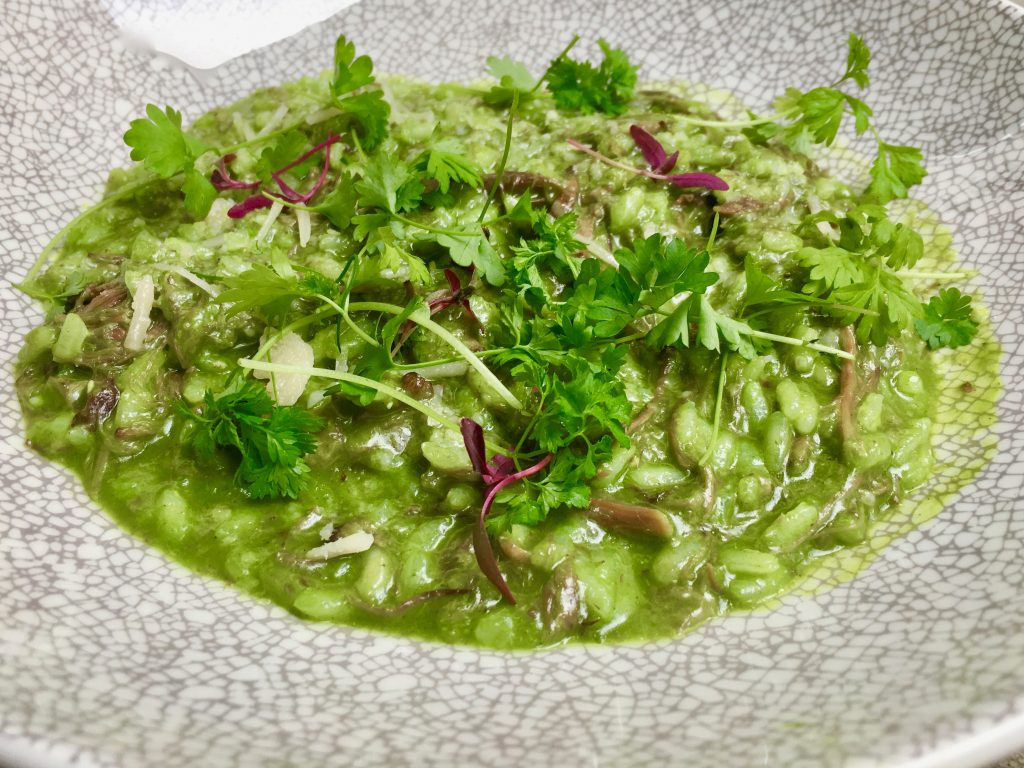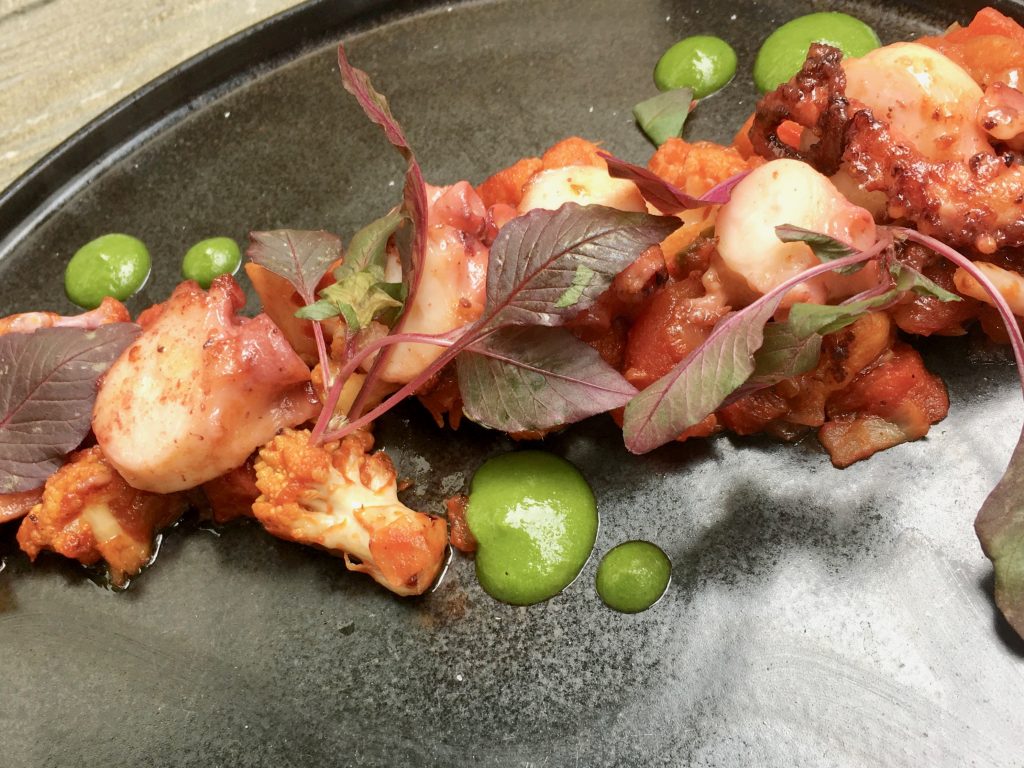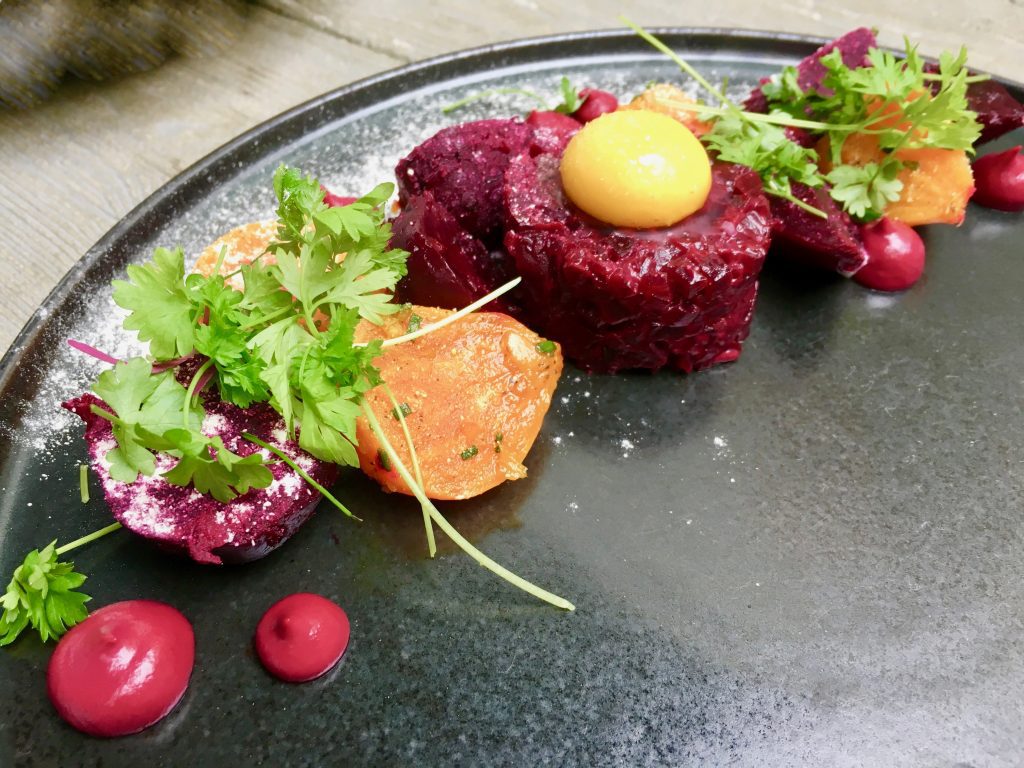 All our apps are worth trying, including the charred Spanish octopus with cauliflower ratatouille ($20). The oxtail risotto in a kale puree with lots of freshly grated Parmigiano-Reggiano is not to be missed. I could have eaten the entire bowl full had I not known how much was to follow ($18).
I marveled at both the look — and of course flavor — of the beet "tartare" topped with a yellow beet "yolk" in the yellow and red beet salad all sprinkled ($16) with grated horseradish. Also tasty is his compressed watermelon and heirloom tomato salad with cucumber- jicama cut in flower and a gazpacho-flavored sauce.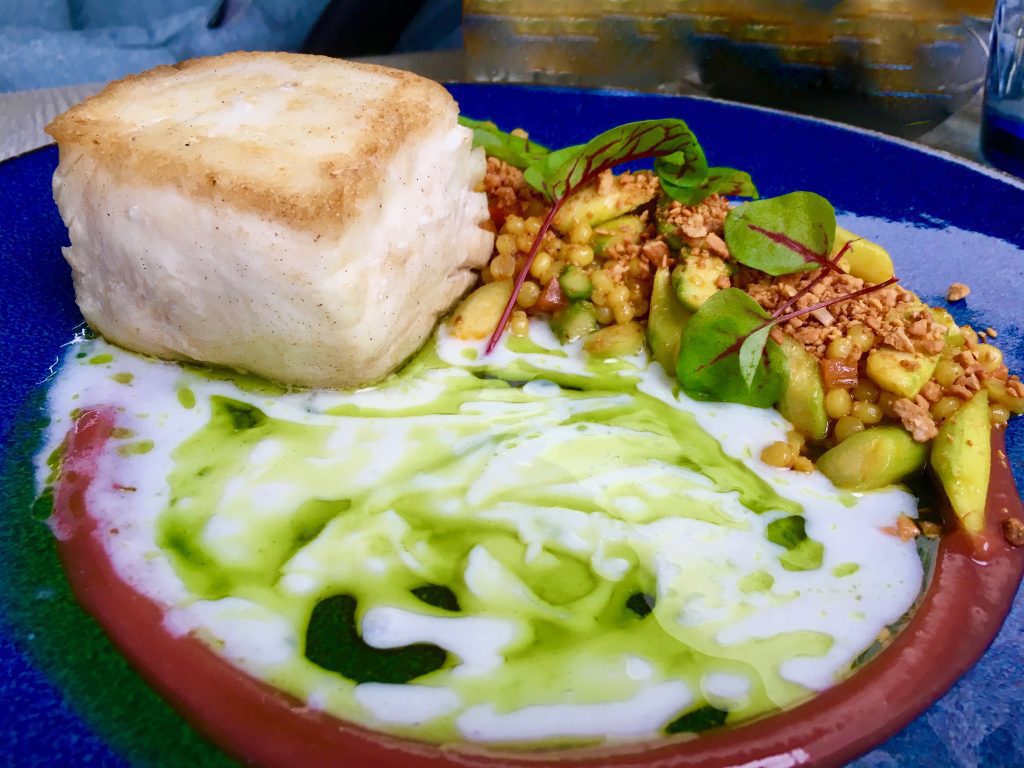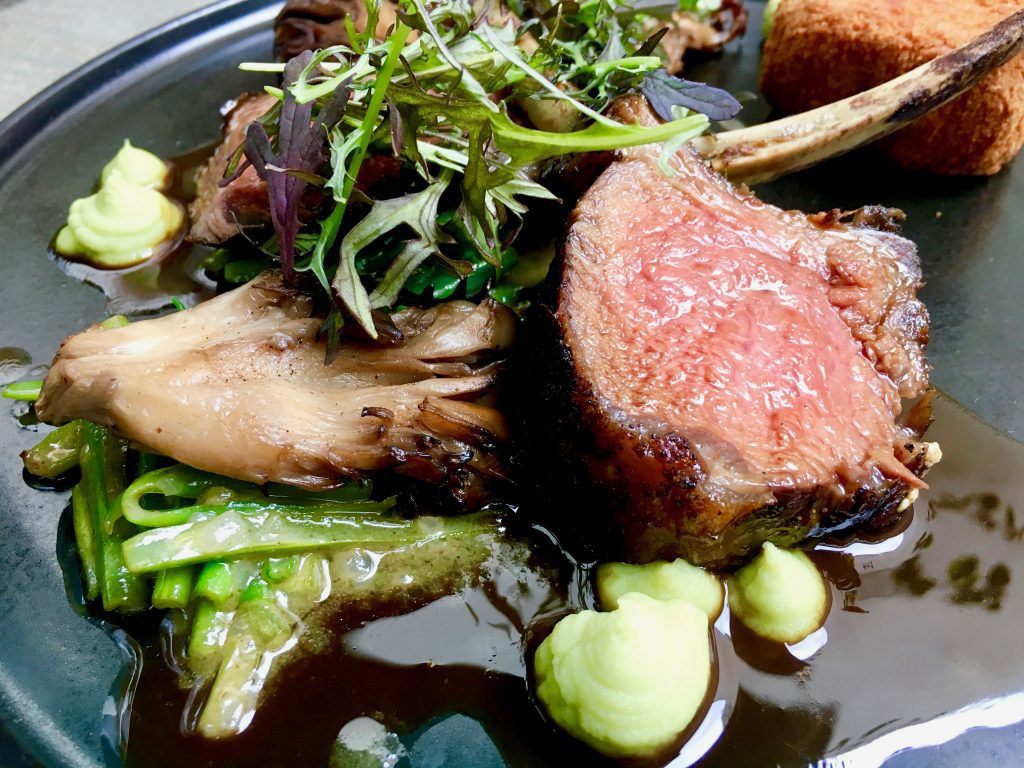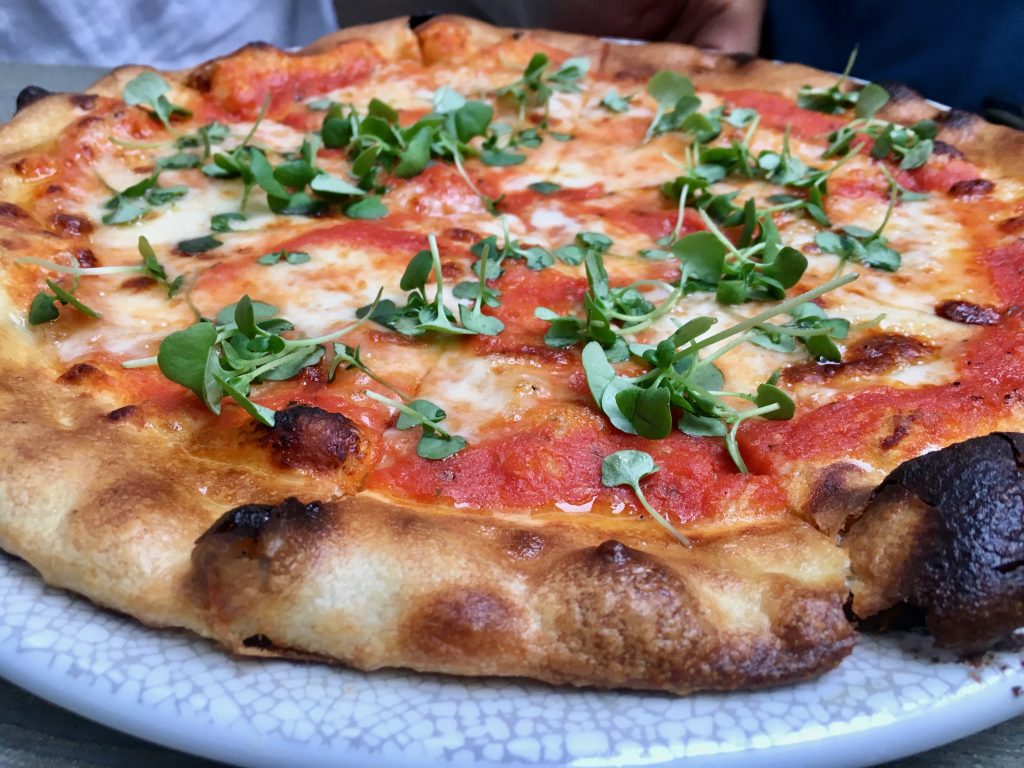 I could have sopped up all the rhubarb-tarragon buttermilk sauce under the fresh pan-seared tender Halibut and eaten all of the Moroccan-flavored lamb chops from the duo of lamb. Yes, that good.
My grandson woke up as we were finishing our entrees and ordered a margarita pizza as we were selecting our luscious desserts including a warm blueberry crisp with an unusually tasty roasted corn ice cream ($14), panna cotta with strawberry sherbet ($14) and more.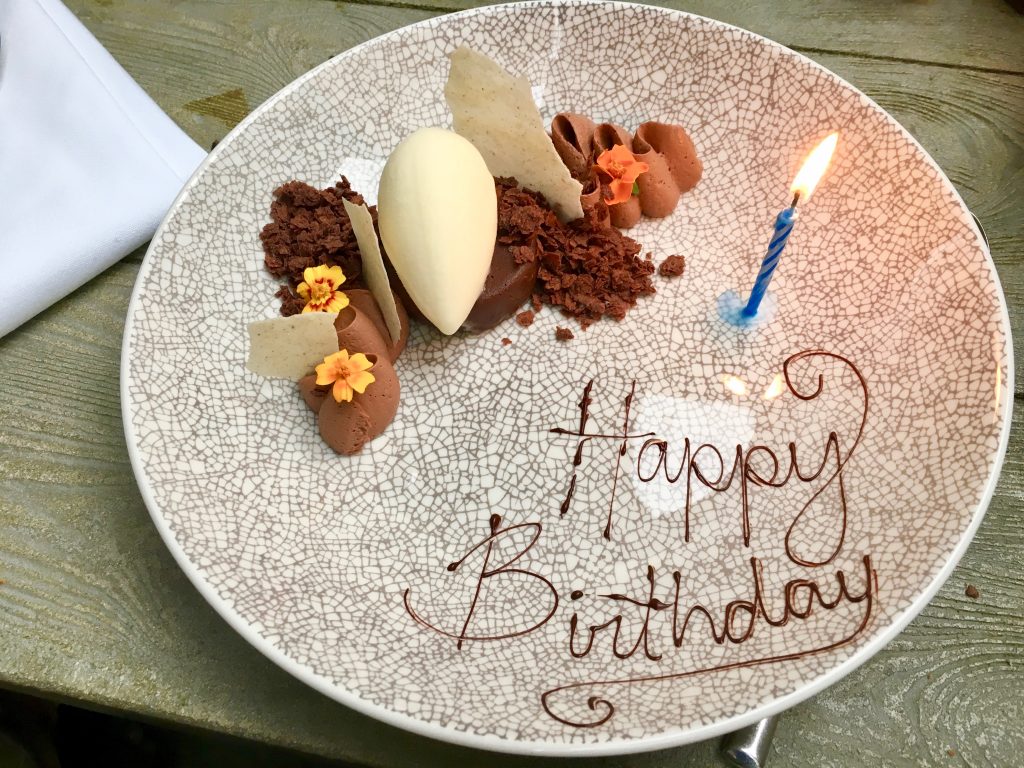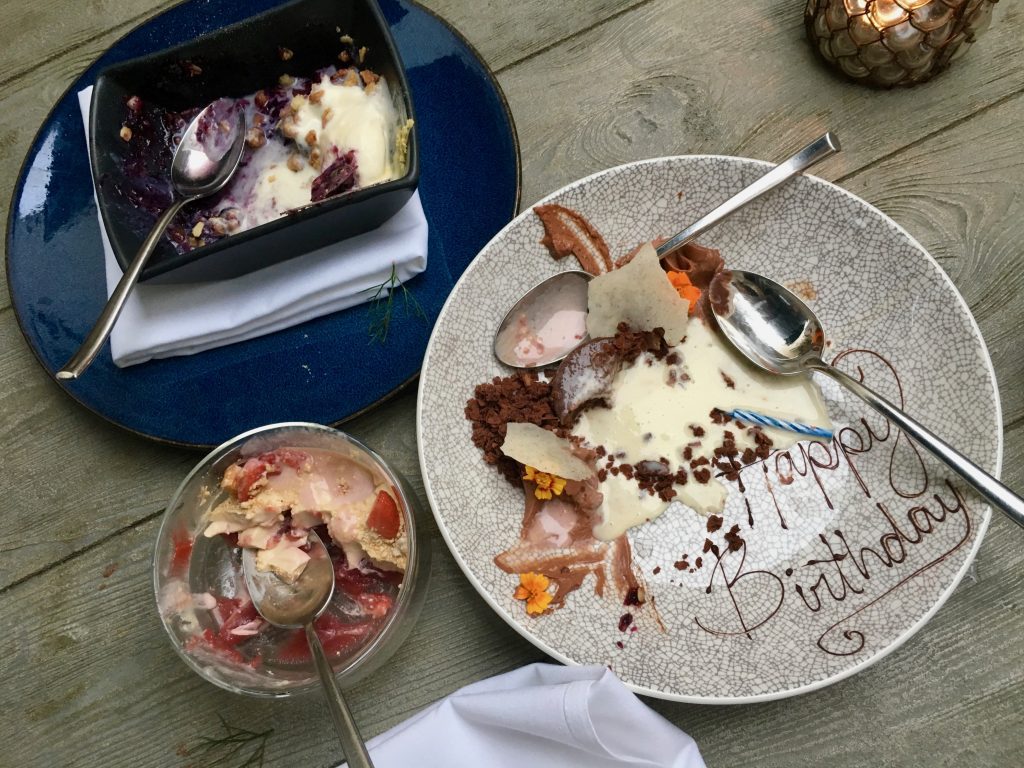 Ocean At Main
Laguna Beach
222 Ocean Ave
Laguna Beach, Orange County, CA
(949) 715-3870