Love finding and sharing details about good food and great prices, such as the $19 lunch deal at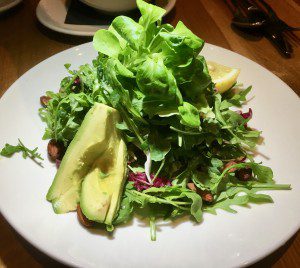 Obica in the Flatiron district.  They offer an appetizer and a main course for the price you'd pay for one entree!
I started with fresh mache salad with arugula, radicchio almonds and avocado, my friend the flavorful chilled organic tomato, red pepper and basil soup. Both good.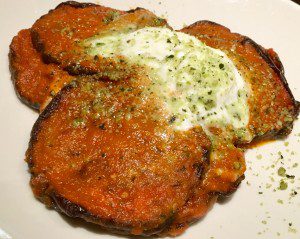 Next, I had the lightly breaded and grilled eggplant slices, topped with some buffalo mozzarella and organic tomato sauce. The lightest version of eggplant parmigiana I've had!  My friend had the free-range chicken sliced with mache, arugula, tomatoes olives and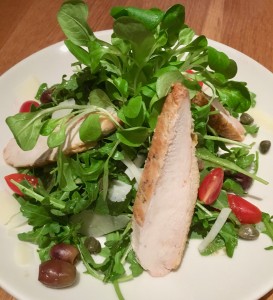 Parmigiano Reggiano in a caper dressing.
Wonderful place for lunch when you're in the area, perhaps after shopping at the Union Square farmers market.
– bonnie
Obica Mozzarella Bar Pizza e Cucina
928 Broadway
New York, NY 10010
United States