There's been a buzz about Nur, my fairly new neighborhood Mediterranean restaurant from the well-known Tel Aviv chef who brought us crisp baguettes (the #2 best from 2016's bake-off) and the city's best chocolate babka at Breads bakery on 16th Street.
Nur has an interesting, but quite limited modern Middle Eastern menu, with friendly service. We drank a bright Lebanese wine ($56) — Massaya Blanc, Obaideh, Bekaa Valley 2015.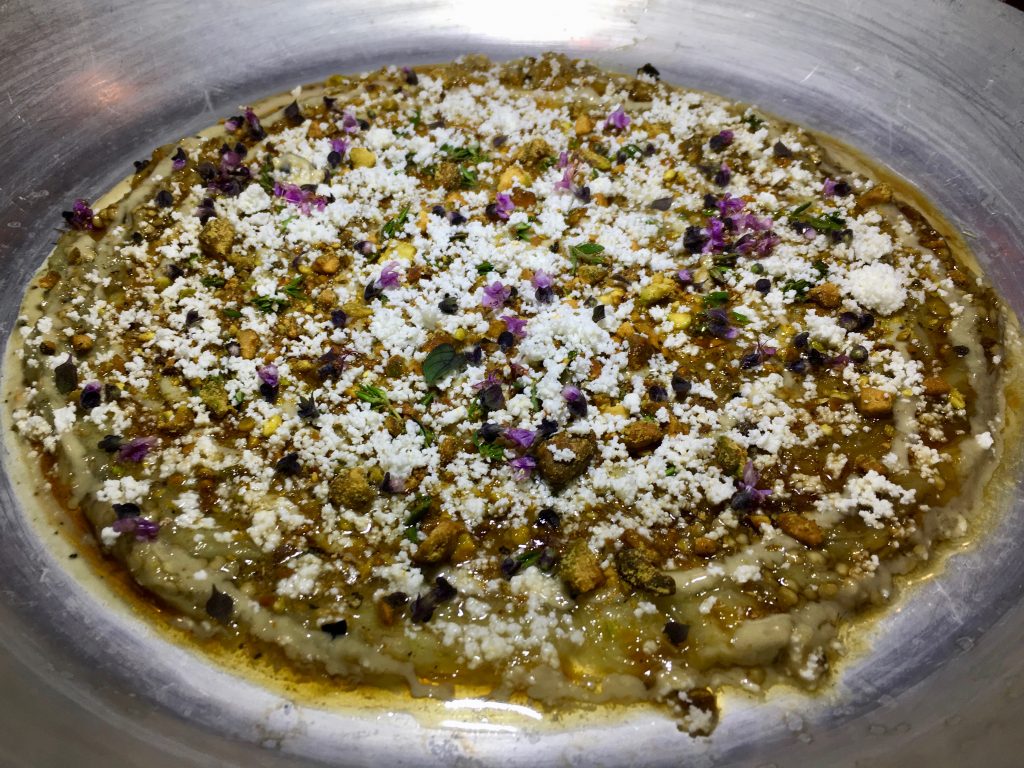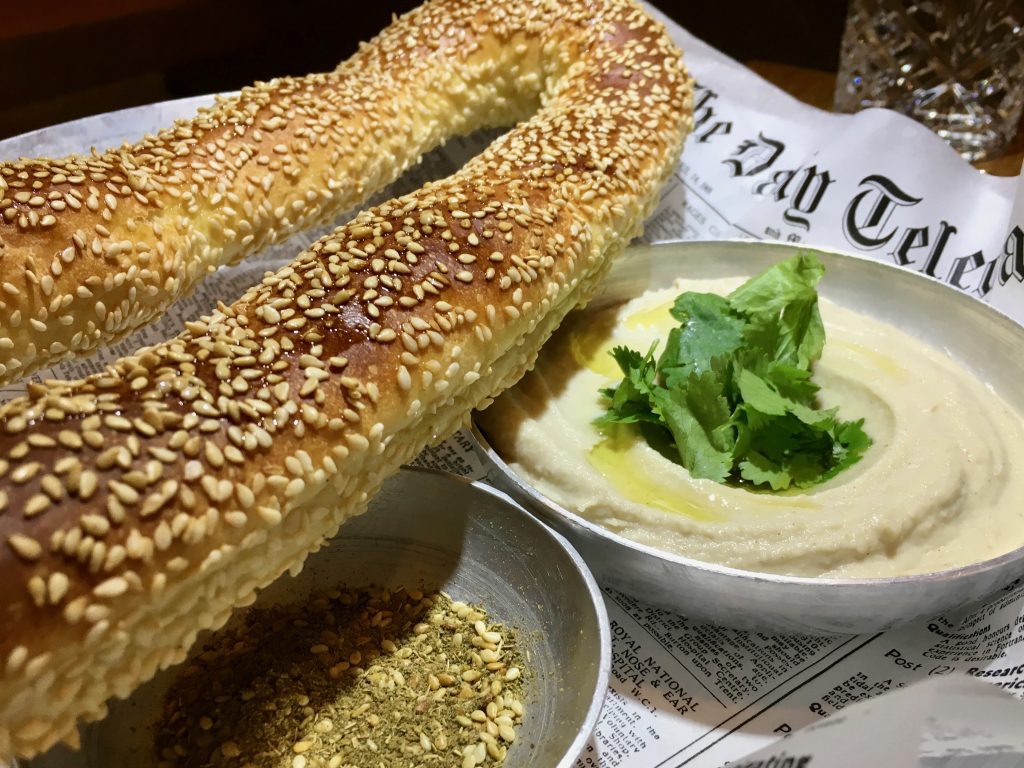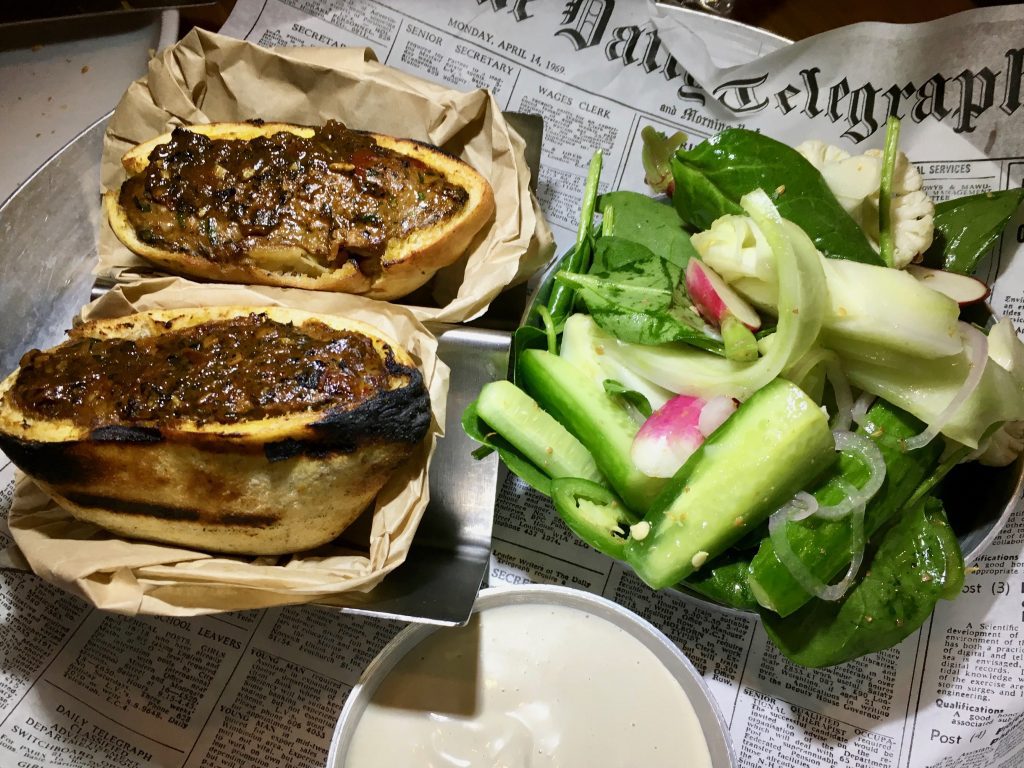 Don't miss the Jerusalem large round sesame "bagel" (similar to the sticks sold at Breads), with a thin lima bean hummus (messbaha, $19) and a small bowl of za'atar to sprinkle on top. We also used that bread as a base for the smoky eggplant carpaccio. That is a thin layer of smoked eggplant with tahini, chopped dates and pistachios sprinkled with rose water and olive oil, all topped with fennel and basil blossom flowers ($19) and served on a large round platter.
Although pretty full, we split the small plate of "horias," ($19) two half pitas filled with spiced ground lamb, fried eggplant and amba (a mango pickle) with some tahini for dipping, accompanied by a side salad with fresh market veggies: fennel, cauliflower, lots of cucumbers baby spinach.
I find their menu way too limited to make it a regular hang out, but do recommend giving Nur a try.