I'd been to Norma Gastronomia Siciliana a couple of times after a Kips Bay movie as its a block away. Foodie friends who live nearby raved.
Norma's is a small restaurant taking no reservations serving good, authentic Sicilian food. Having recently returned from Sicily with regards from my Mei-May cooking school teacher Pepe Giuffrè, who had studied under the owner,  I decided to stop by again after a movie.
What's more appropriate food than Sicilian food after seeing Gotti with John Travolta? I saw by accident after my friend accidentally selected first, not last, row seating. We switched to the movie next door that was just starting.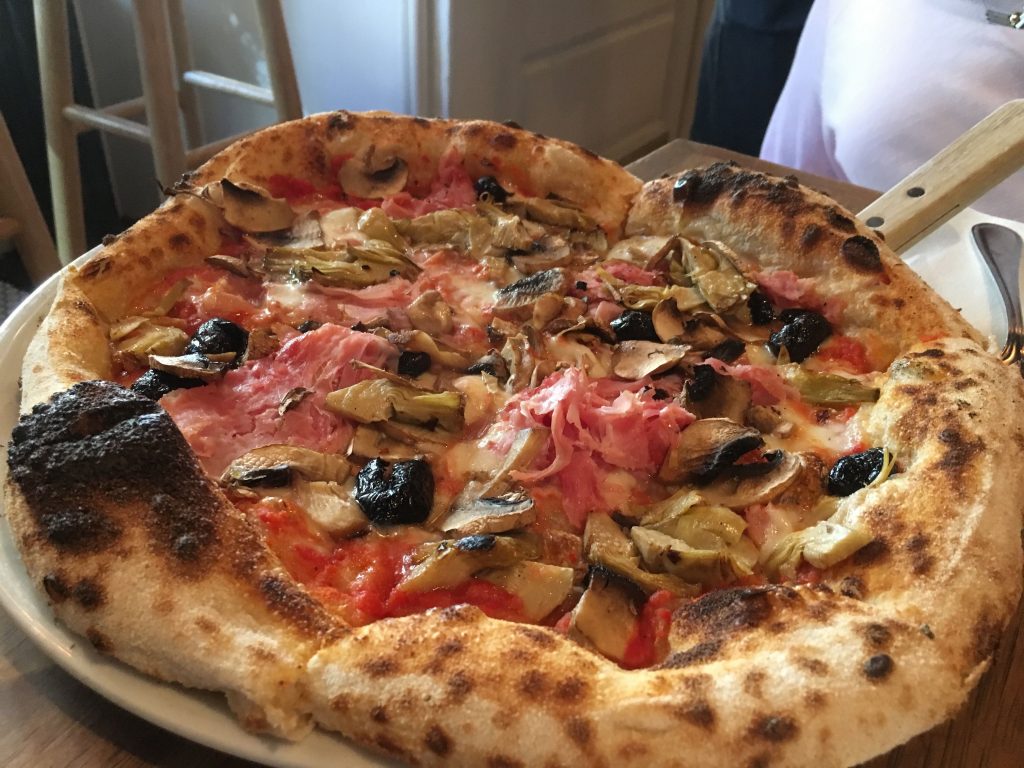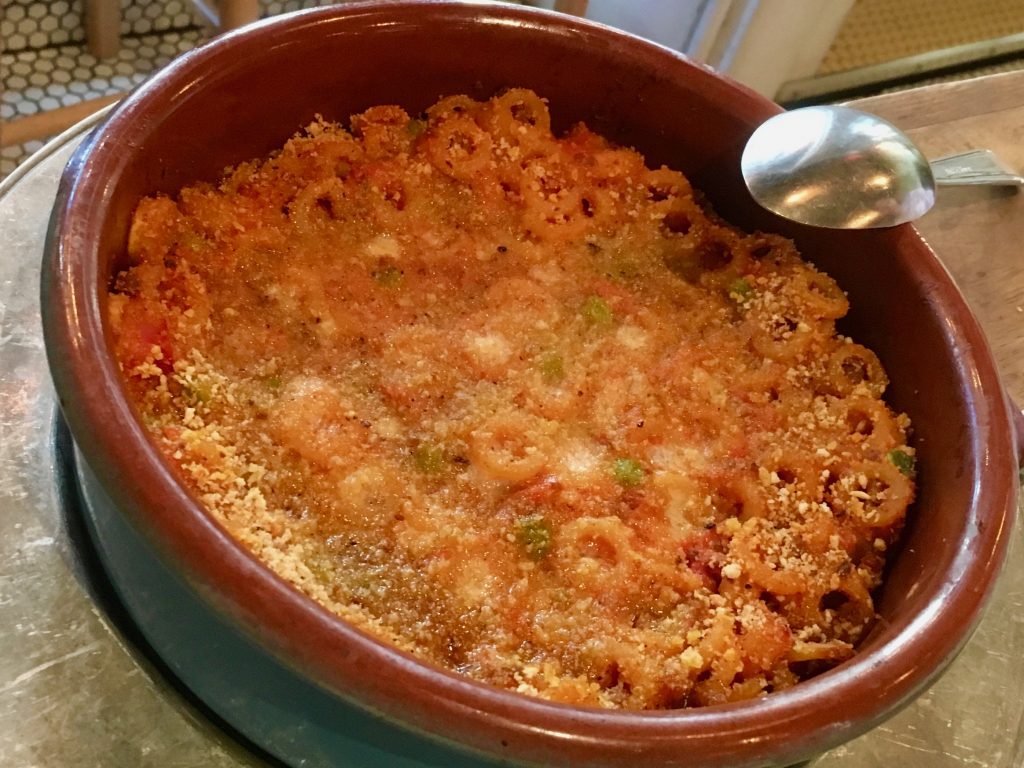 At Norma's do order one of their thick crust pizzas. We chose the Cappricciosa ($19) a tomato sauce and mootz one topped with ham, mushrooms, olives and artichoke hearts. We should have stopped there, but we not already ordered the Annelletti Siciliani ($ 24) pasta to share. That's a crock of ring-shaped with beef ragu, green peas, eggplant, ham and pecorino cheese baked pasta in their wood-burning oven. I may return in winter for this hearty dish. Although it was a bit too much for a hot summer day, that didn't keep us from demolishing it.
We did end with the very sweet crisp mini cannoli ($8 for four) filled with rich creme dipped in chopped pistachios. One bite was enough for me!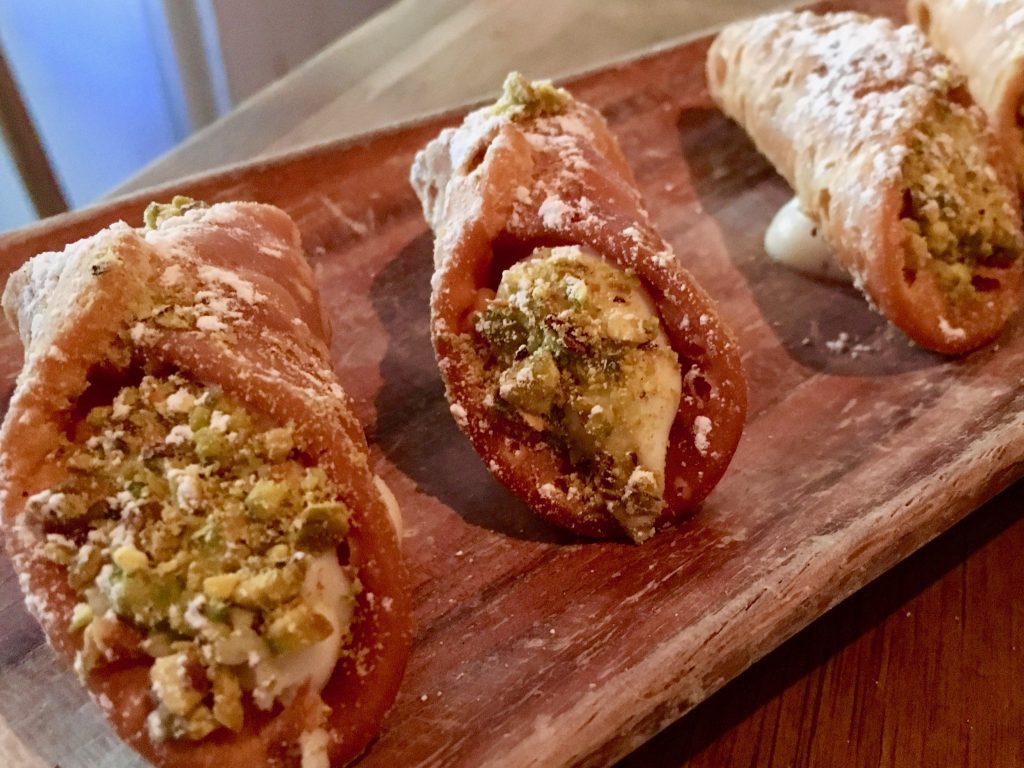 NORMA Gastronomia Siciliana
Kips Bay
438 3rd Ave
New York, NY 10016
212- 889-0600