Ole & Steen, a Danish bakery, opened in the Flatiron district earlier this year offering a variety of pastries and bread to take home or soups, salads and sandwiches, both closed- and open-faced, to eat in at one of the few tables in the back of the store. I learned — but didn't see — their additional tables for eating downstairs.
Before we ordered, my friend suggested we ask for tastes of their yummy rye bread as they give samples of their bread that showcases their 100+-year-old sourdough starter. We tried their traditional, crisp seeded rye and — our favorite — the soft carrot rye!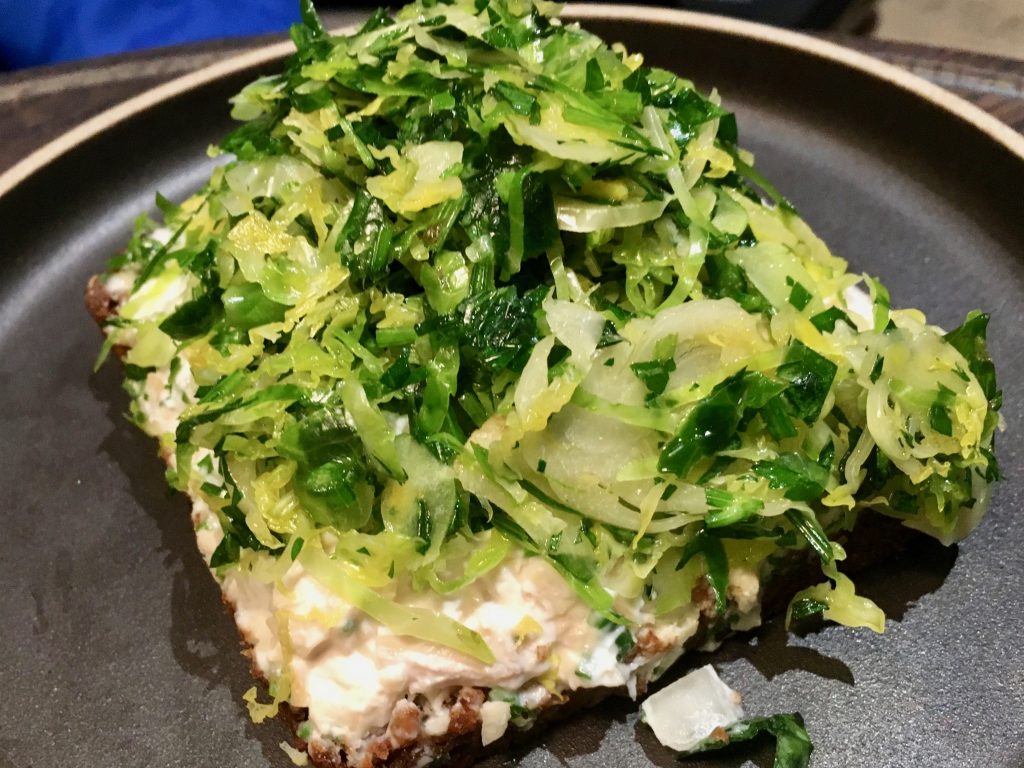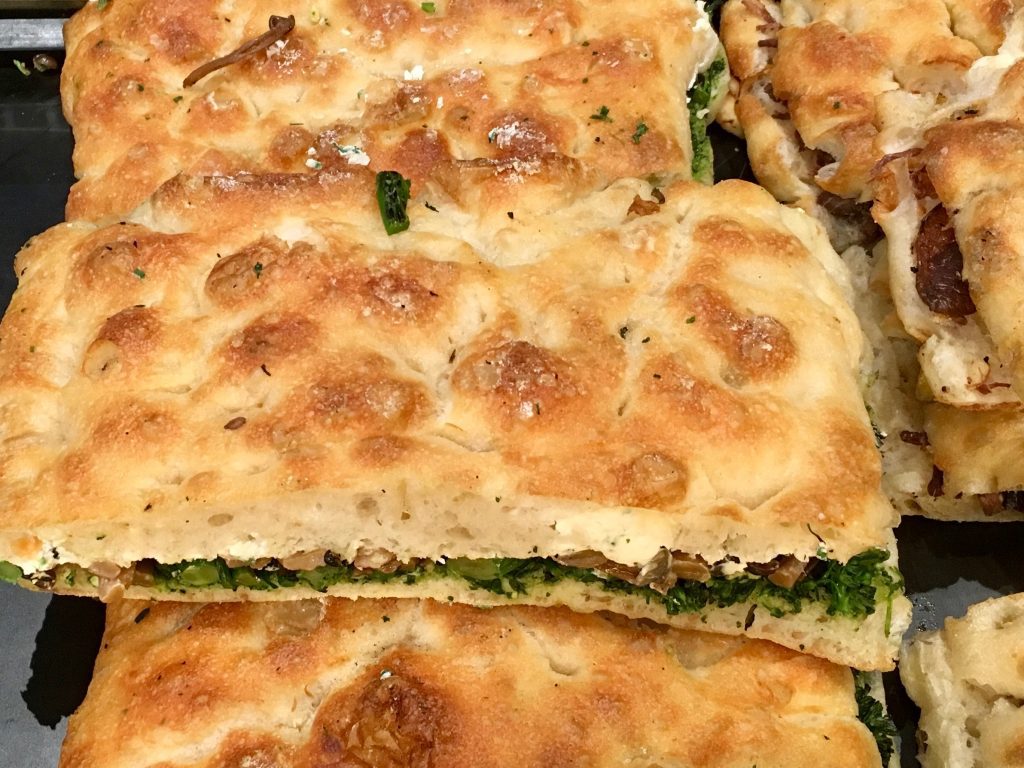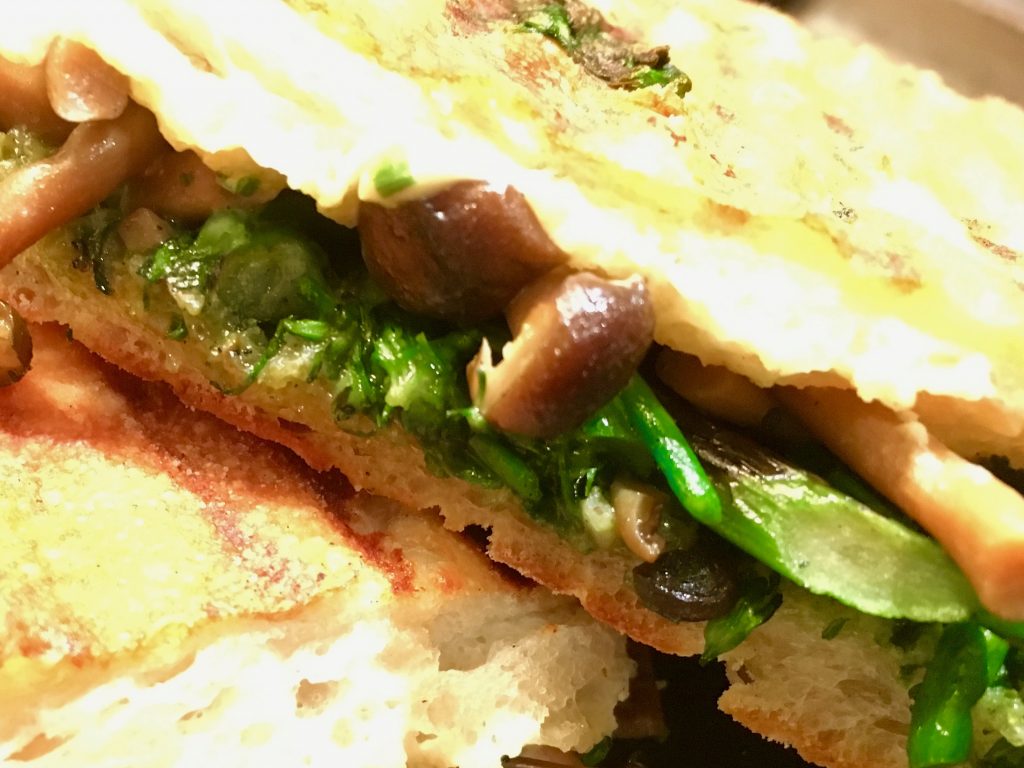 We shared an open-faced roasted chicken sandwich on carrot rye ($7) with shaved leeks, celeriac and Brussels spouts bound by crème fraîche and a Beech mushroom, charred broccolini, chèvre and parsley pesto on toasted focaccia ($9). I suggest stopping by while shopping near Union Square and sampling either sandwich and the carrot rye. A cheap eats meal for sure!
After lunch, we headed over to Seventh Avenue to see "Exhibitionism: 50 Years of The Museum at FIT" (Fashion Institute of Technology), a free exhibit that shouldn't be missed! It's open until April 20, 2019.
Ole & Steen
Flatiron
873 Broadway
New York, NY 10003
(929) 209-1020