Narcbar is a spinoff from Narcissa restaurant at the Standard Hotel in Cooper Square. The tequila-based Souvenir is the drink we tried. It was was okay, albeit a bit watery, made with fresh watermelon juice, Campari and lime juice ($12).
With that, we ordered a few items from their limited menu. The chunks of watermelon in fish sauce with peanuts and Thai chilis ($8) needed more heat, so we asked for additional chilies that never came. The rude boy ceviche of snapper served with tortilla chips ($14) was fine, as were the overpriced "green pea tostada," which contained three round tortilla chips topped with a schmear of avocado spread with a hint of peas.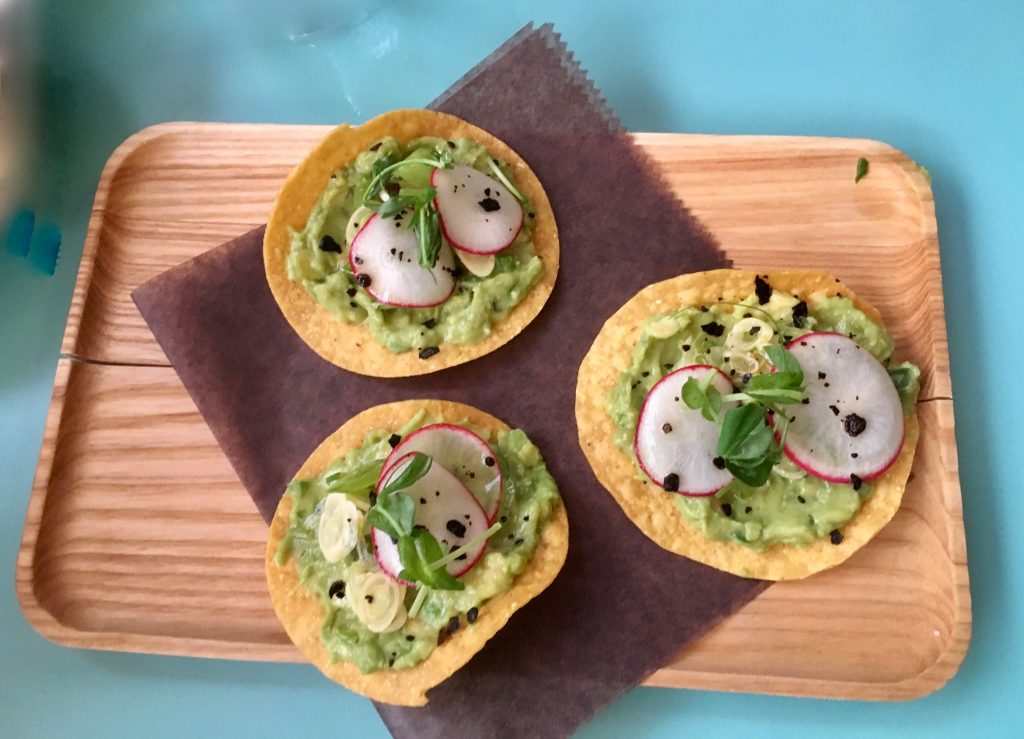 The most interesting was the khachapuri, oddly described as Georgian flatbread as it was a chewy thick crust. It was topped with soft cheese, a runny egg, white anchovies, black olives and some tangy peppers ($21).
Although I much prefer the food at the restaurants Narcissa and Nix (also from John Fraser), this is a fine albeit noisy place to meet to cocktails to catch up.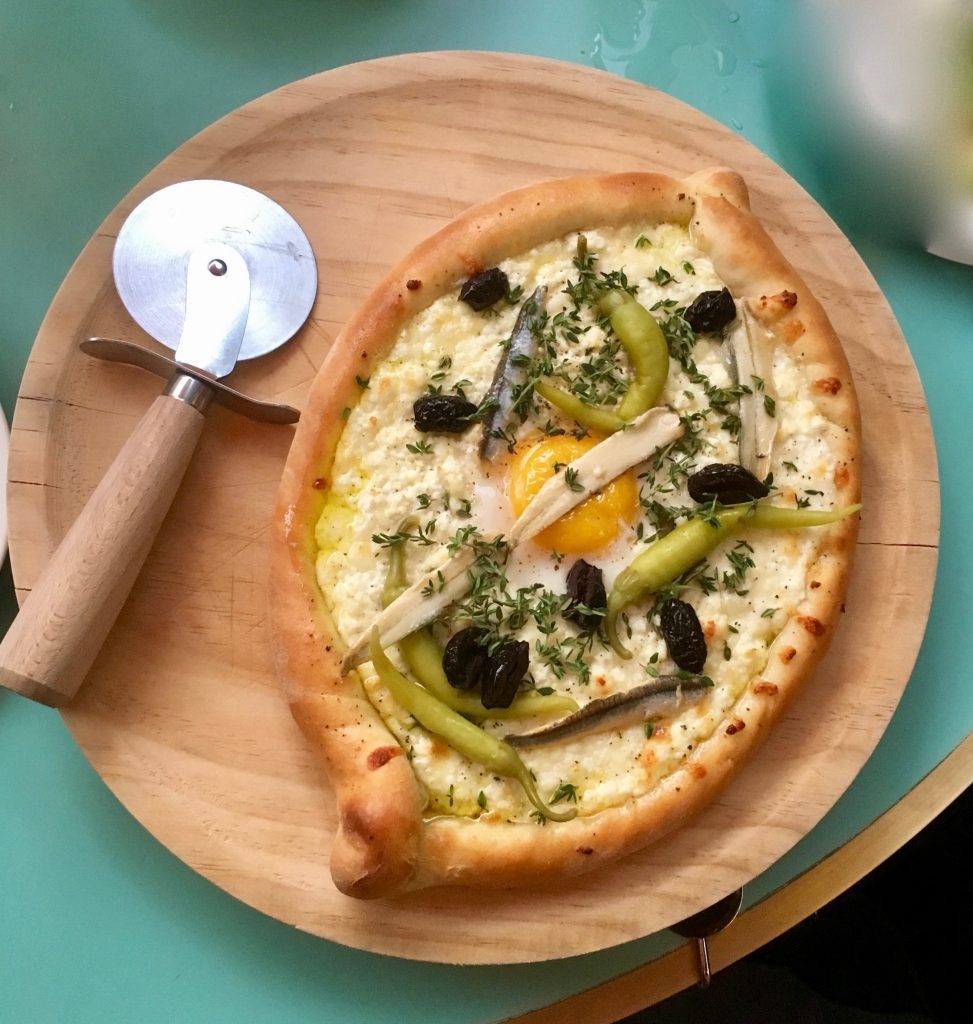 – bonnie
The Narcbar
East Village
Standard Hotel
25 Cooper Square
New York, NY 10003