There's nothing like a Sunday brunch with live music and good food. That's what my friend and I experienced recently at  Soho's Coco Pazzo as their guests. We so enjoyed the musician at the keyboard who played just loud enough to be enjoyable without drowning out our conversation.
I started with their Dante, The Poet made with El Buho Mezcal, Campari, Solerno blood orange liqueur with Italian vermouth ($16) that packed a powerful bunch, while my guest enjoyed a Cranberry Squeeze Mocktail ($7) with juice, lemon soda and mint.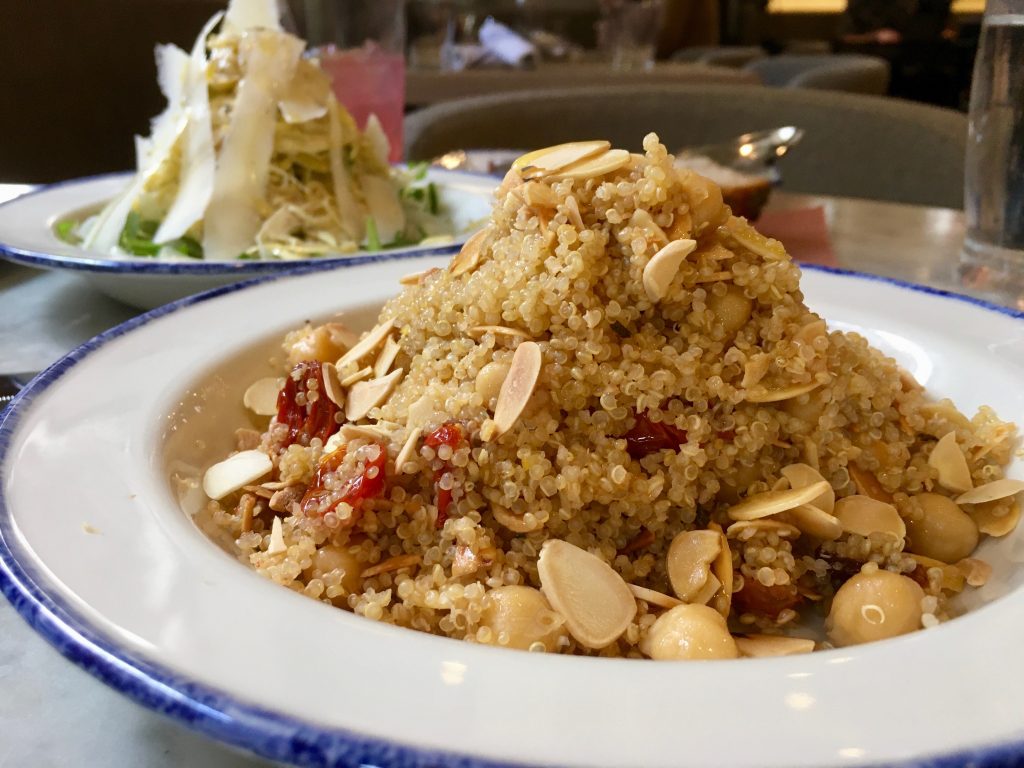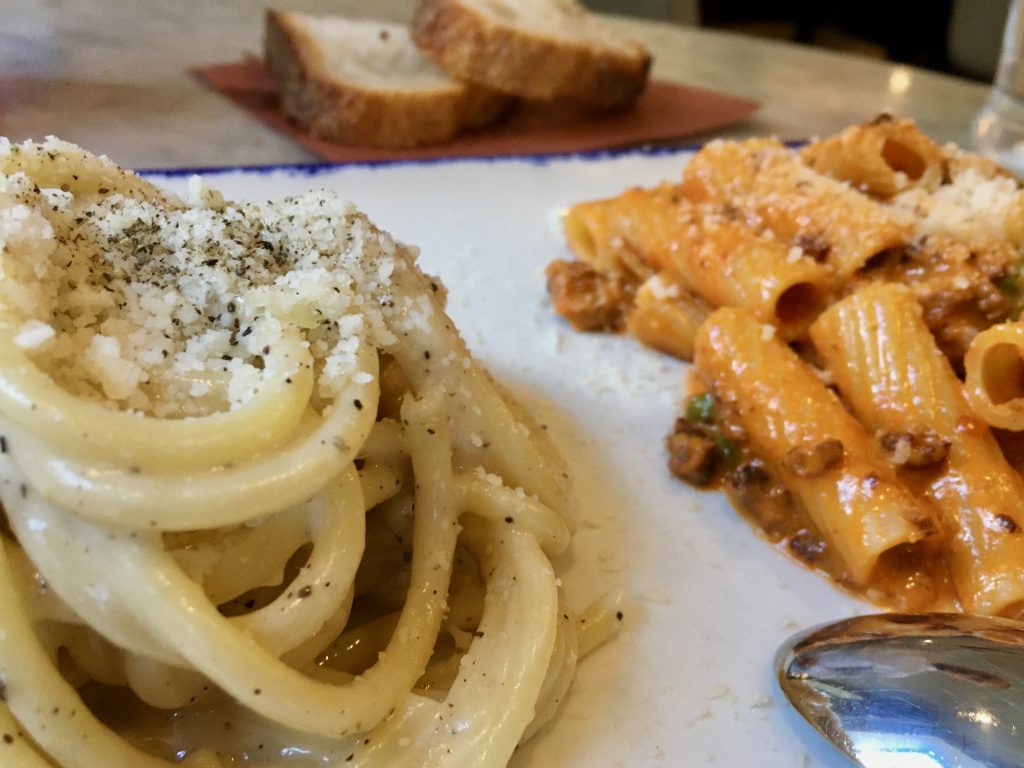 We started with two salads, both of which I'd recommend. The blend of roasted ceci (chickpeas) and quinoa with over-dried cherry tomatoes, toasted almonds and preserved lemons ($13) and thinly sliced raw baby artichokes (carciofi), with shavings of Parmigiano Reggiano and fennel.
That afternoon they offered the dueta pasta special with two of their top pasta dishes, a half portion of the Cacio e Pepe with small tubes of pasta, grated Pecorino Romano and freshly ground black pepper plus a half portion of their creamy rigatoni with hot and sweet sausage in a tomato sauce with peas ($16). I'd go back for the Cacio e Pepe. Perfection.
For our secondi, we had the tender lemon sole fillet cooking in butter, lemon and capers served with Tuscan fries topped with fried sage ($18) and the roasted wild salmon with avocado salad and heirloom tomatoes topped with red onions. Yum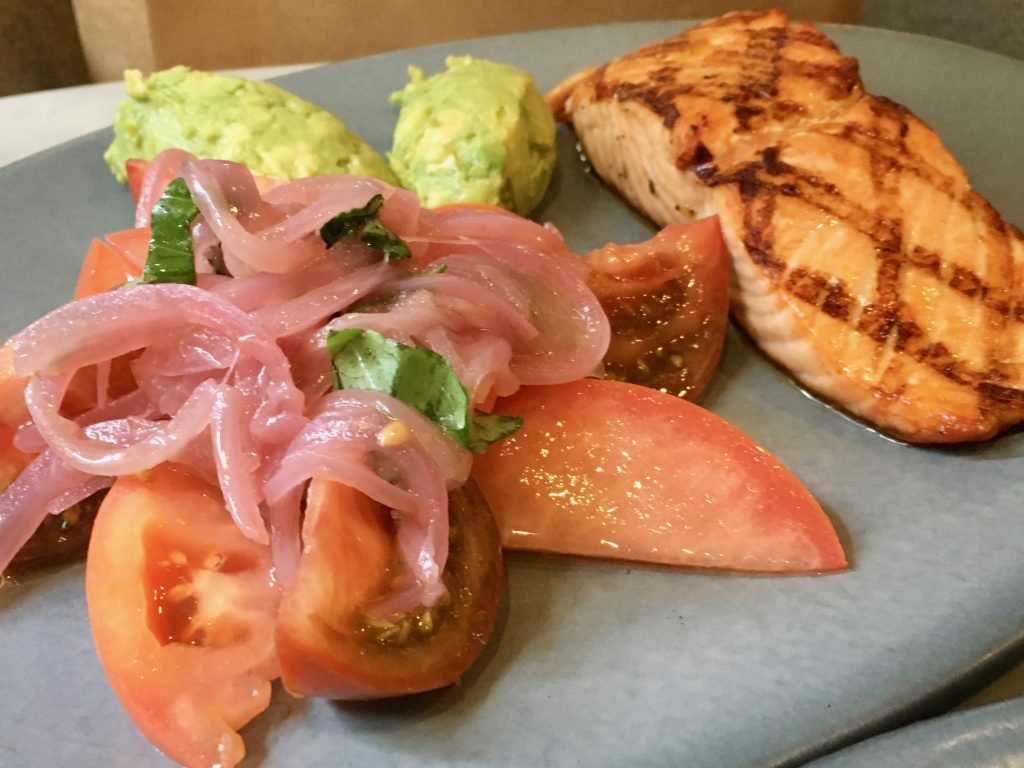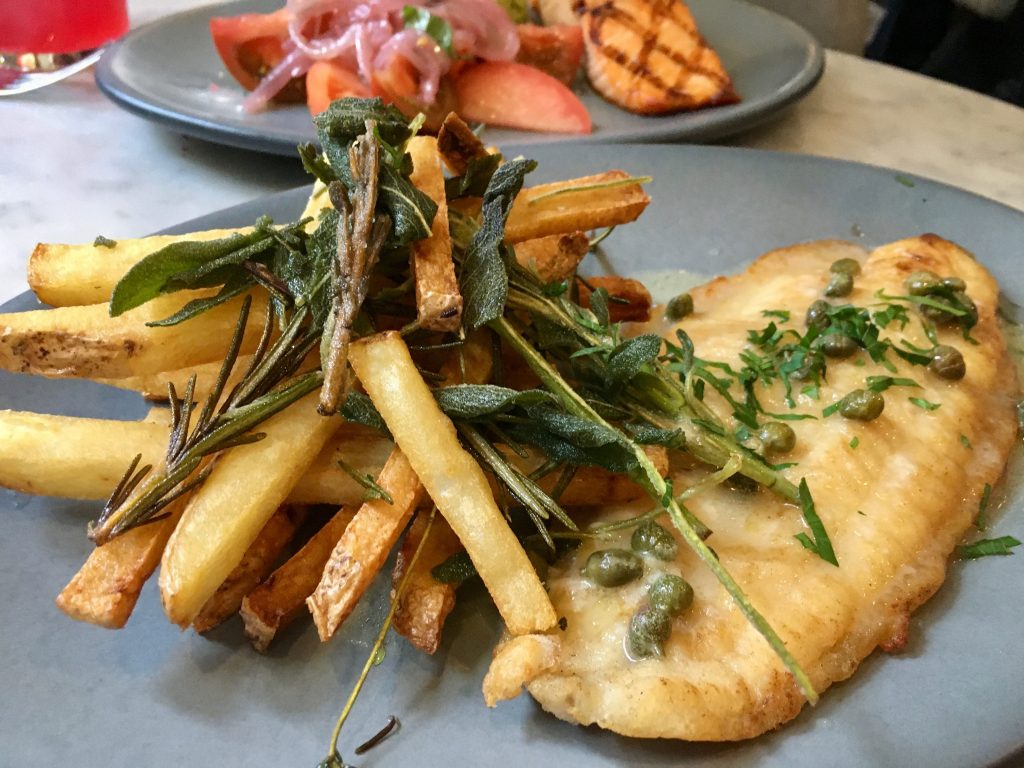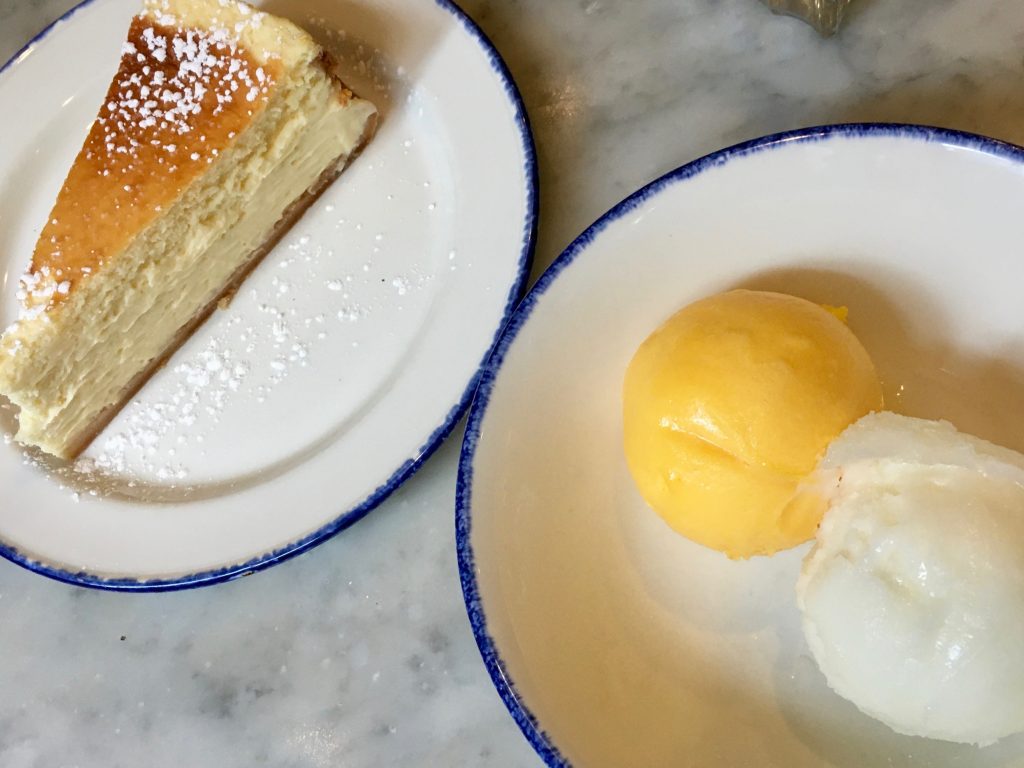 We ended with a lemon ricotta cheesecake and duet of sorbet and ice cream ($12, each).
I'd recommend a special trip to Soho to Coco Pazzo. It's that good.