I shouldn't have waited so long to write about the delectable meal we had at Mountain Brauhaus in Gardiner (NY) when celebrating my birthday in the Hudson Valley with some girlfriends. I'm remiss, as I've forgotten many details. What I do recall is how impressed we were with the quality of what we were served and the friendly service!
This family-owned neighborhood restaurant offers authentic German food with some inventive locally inspired vegetable-focused dishes served by waitstaff in traditional garb.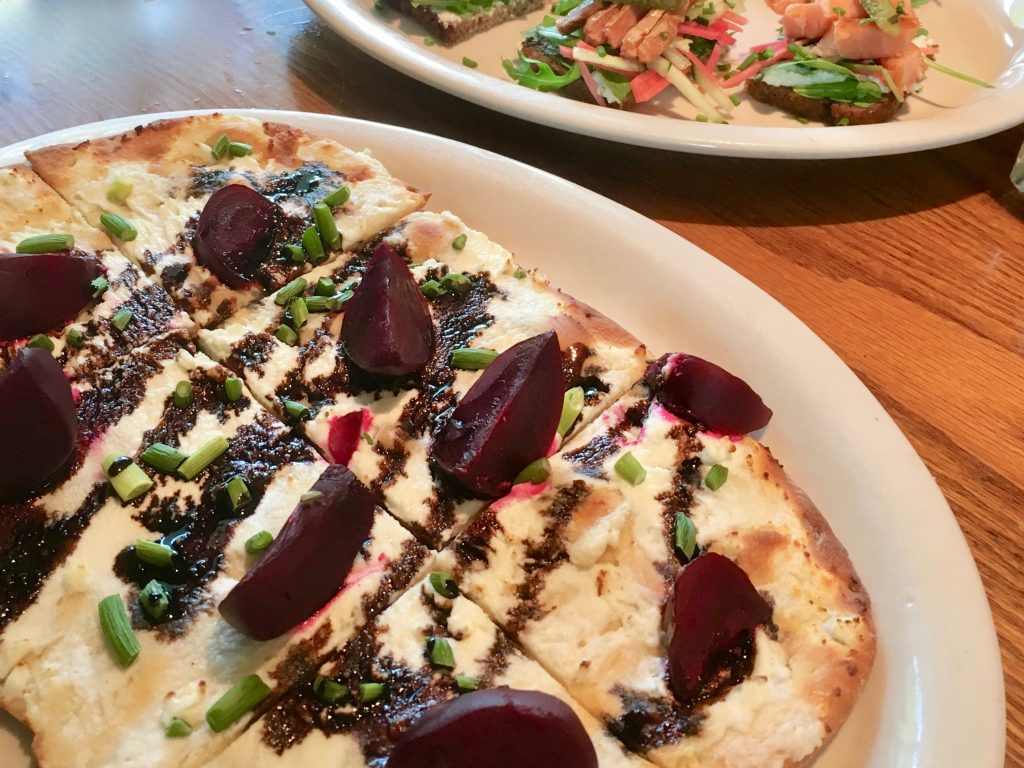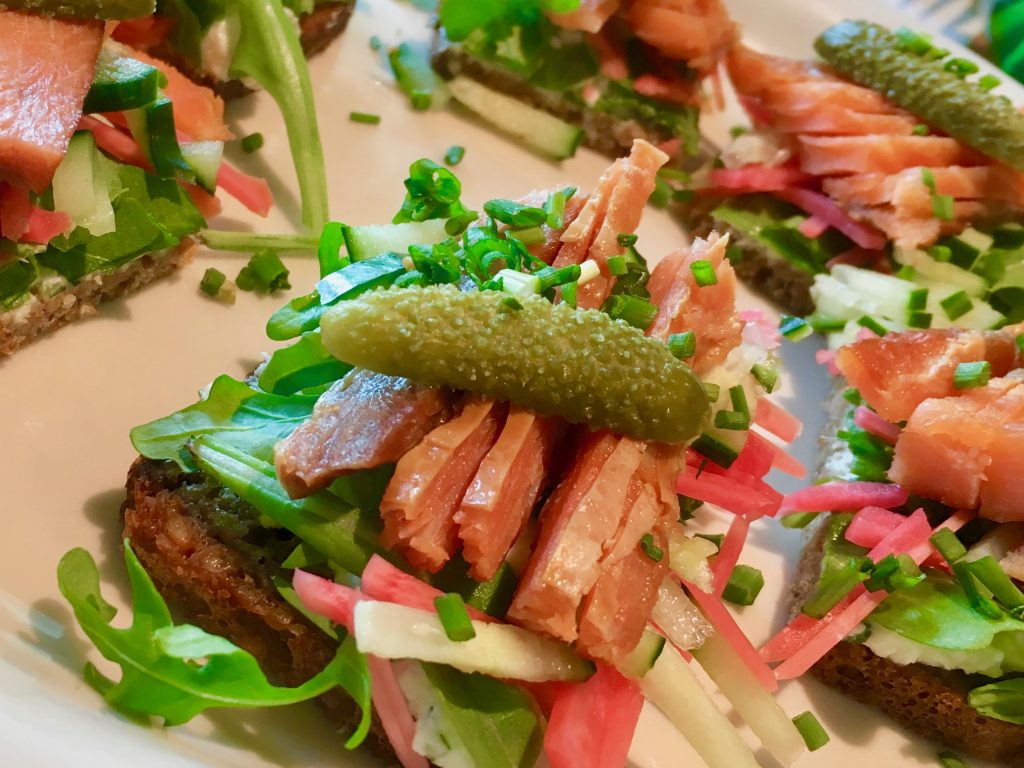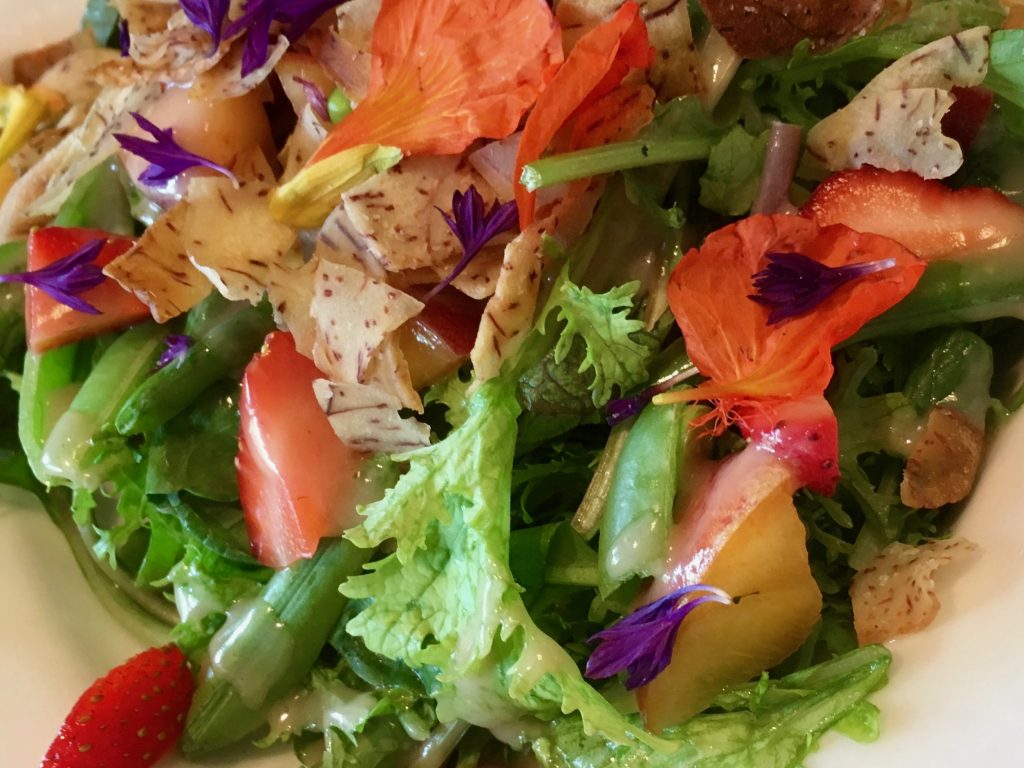 I do recall the housemade vegetable flammkuchen (caraway flatbread topped with local baby beets, garlic scapes and goat cheese all drizzled with balsamic, $12) and the smørrebrød (Danish open-faced sandwich with maple smoked salmon, herbed quark, pickled watermelon, radishes and cucumber on rye bread, $12) that we all demolished.
After those apps, we ordered more including this salad garnished with edible flowers.  What I remember most is how fresh everything was and what an enjoyable time we had! Be sure to give it a try if in the Hudson Valley!
Mountain Brauhaus Restaurant
Hudson Valley
3123 Route 44 55
Gardiner, NY 12525
(845) 255-9766