(Written before COVID-19 quarantine) We met at the elegant Morrell Wine Bar just south of the Rockefeller Plaza for dinner before heading to theatre to see Tracey Letts in The Minutes.
The Castiglion del Bosco Rosso di Montalcino, 2016 ($64), a nice red fruit dry wine, went so well the Foie Gras Torchon ($28). That dish consisted of four tiny squares of toasted brioche with a slice of patè drizzled with port syrup and sprinkled with candied walnut dust.  We shared everything, which is how I love dining!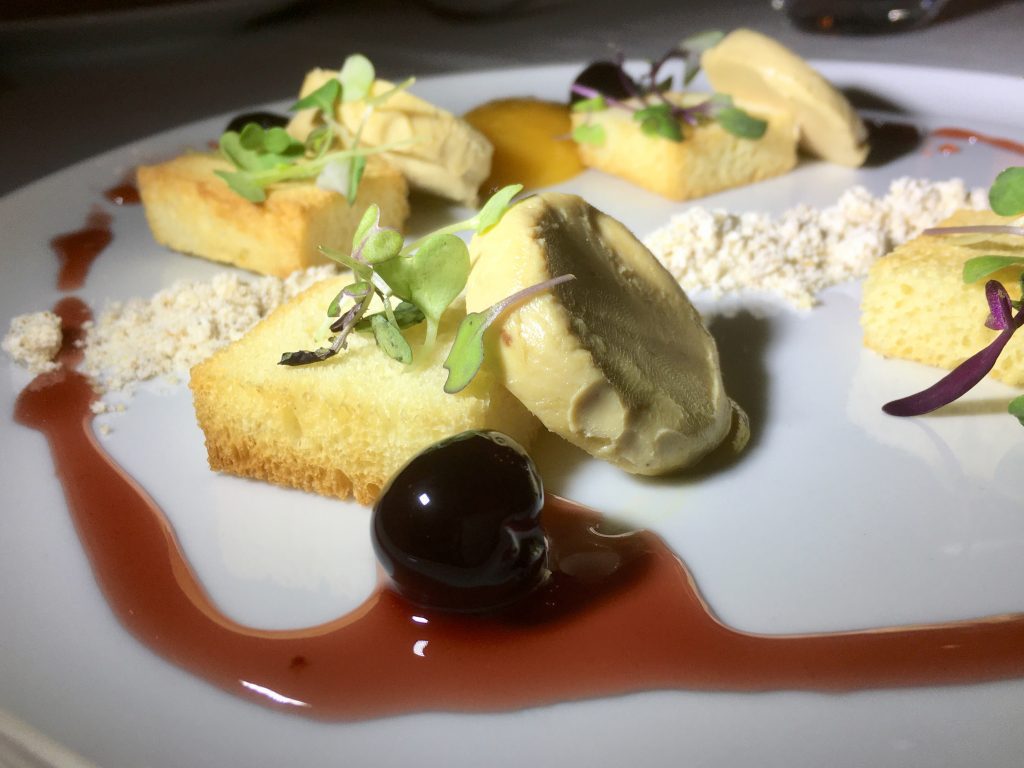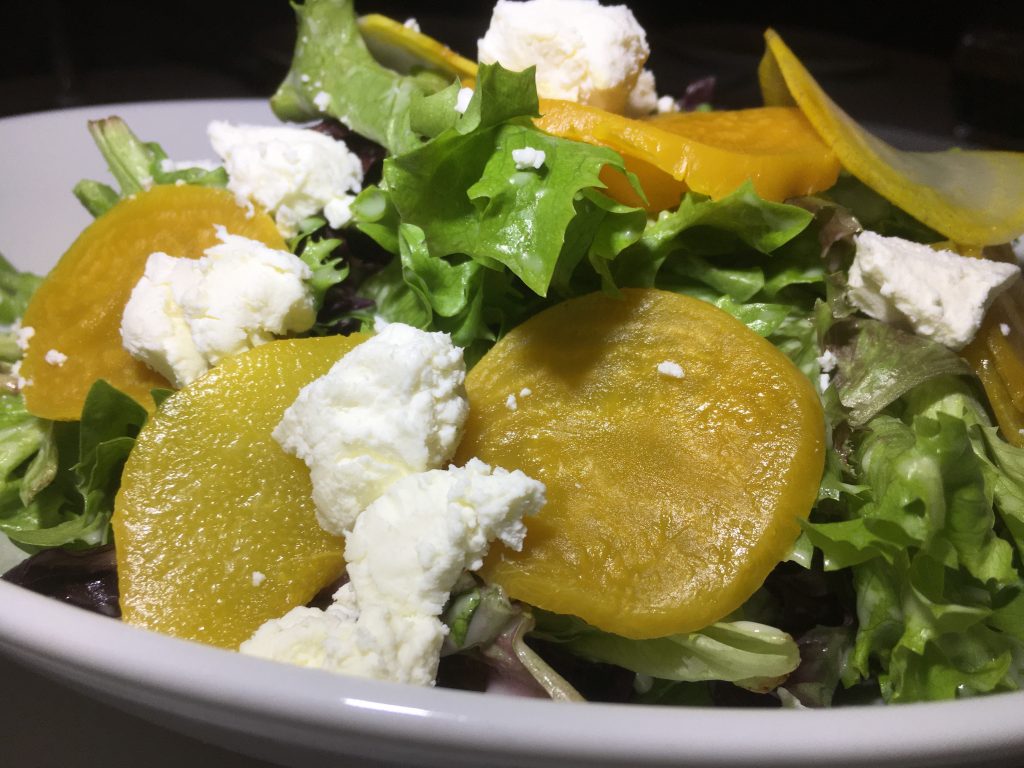 Our refreshing salad ($21) contained poached pears, candied yellow beets, chevrè and mesclun in a white balsamic vinaigrette. Nice sized portion.
The kitchen kindly split our pasta into three portions. I'd recommend the simple Tuscan-style tortellini ($21) with shiitake mushroom slices, chunks of baby zucchini and crispy pieces of serrano ham all dusted with Parmesan cheese. By the time we finished this dish, we noticed our bottle was empty and so we ordered a  half-bottle of the earthy (yummy) Amalie Robert Pinot Noir, 2010, Willamette Valley ($35) to enjoy with our cod.  That fish, the sliced Shimeji mushrooms, asparagus chunks and pickled red onions came sprinkled with Siberian caviar and topped with a beurre blanc sauce.
Off we went to see the politically themed comedy The Minutes about a town meeting in Big Cherry, a fictional town. I generally like Tracey Letts work, sadly I found this show underwhelming although the acting was superb. For a complete review, click here.
Morrell Wine Bar & Cafe
Midtown
1 Rockefeller Plaza
New York 10020
212.627.7700