Those who've been to Italy know that their balsamic vinegar is not just for dressing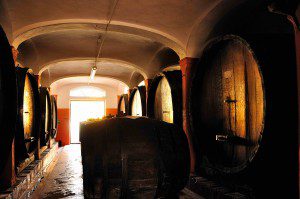 salads.
This fall I was invited to visit Monari Federzoni in the Emilia-Romagna region. They're the oldest Italian company making balsamic vinegar, doing so for over 100 years, since 1912. The company says it's their family's love for the land and their tradition that are the secrets behind their carefully crafted balsamic vinegar
That real balsamico is made only in the Emilia Romagna region around the towns of Modena and Reggio and given an IGP (Protected Geographical Indication). That's the Italian government's denomination of protected origin. It's a guarantee that what you're eating is a local Italian specialty; equivalent to that same designation for wine. Wine's alter ego, after all, is vinegar as they are both made from the unfermented must of crushed grapes – with balsamico, usually Trebbiano. Monari Federzoni has 74 hectares (about 183 acres) of grapes for their vinegars.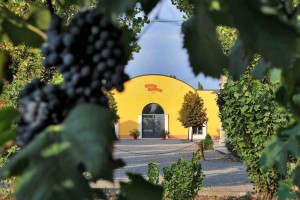 The aged stuff is exquisitely mellow, deeply concentrated syrup-like liquid that is sweet enough to be sipped on its own. Yes sipped. I did just that when visiting their modern factory and aging rooms, where they produce about 200,000 bottles a day in 17 different qualities for 55 countries.
I got to sample their newest maximum density vinegar that will be introduced to the US market this summer. At the time I was there they were still vacillating about the name.
Rose? Passion?
"Rose" pays tribute to the traditional method — still used today — of planting rose bushes at the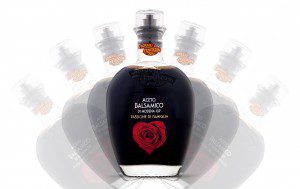 end of the rows of grapes in the vineyard. When the growers see insects have attacked the roses, they know they need to treat the vines. "Passion" is for the four generations true passion for their vinegar.
Keep an eye our for "Passion of Family" on shelves this summer ($16.99-19.99). It's worth looking for as this dark thick and velvety balsamico has an intense and delicate, pleasantly acidic, well-balanced flavor. Use is sparingly. Drizzle over ice cream, berries, Parmigiano-Reggiano, rissoto or simply sip!
– bonnie