I had been hearing about the new London production of Company — the Stephen Sondheim and George Furth's musical comedy about life, love and marriage — from my NYC theatre friends who are producers of the show. Company opened at London's Gielgud Theatre in November to rave reviews.
And so, while across the pond during the holidays visiting family, I took the Eurostar to London to see it. What a delight! Marianne Elliott's new production stars Rosalie Craig in the central role of Bobbie, Patti LuPone, Mel Giedroyc and Jonathan Bailey.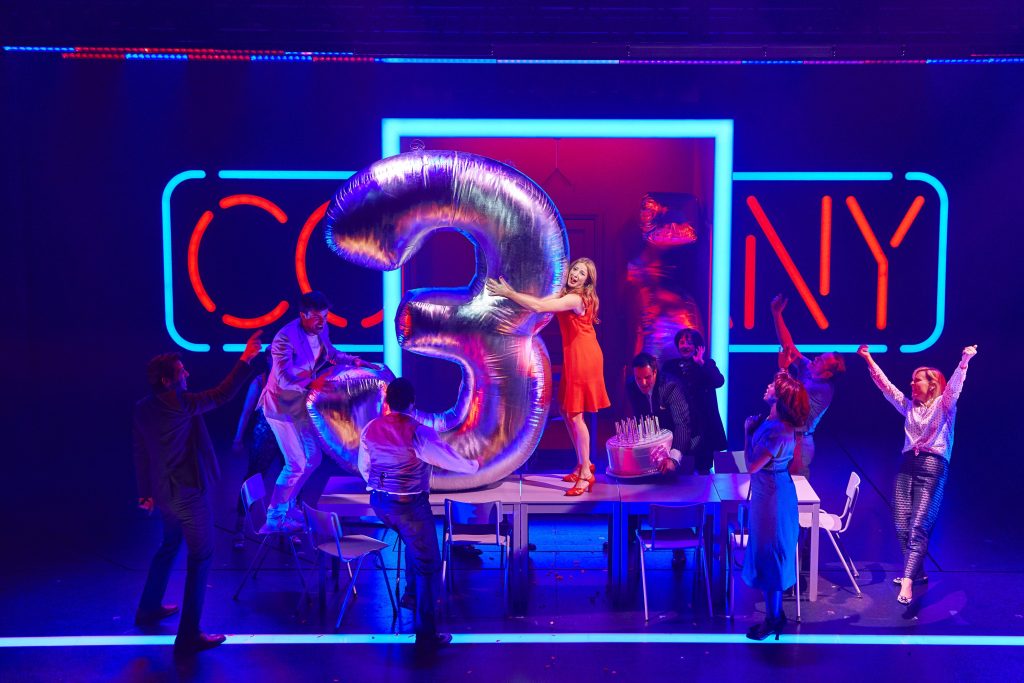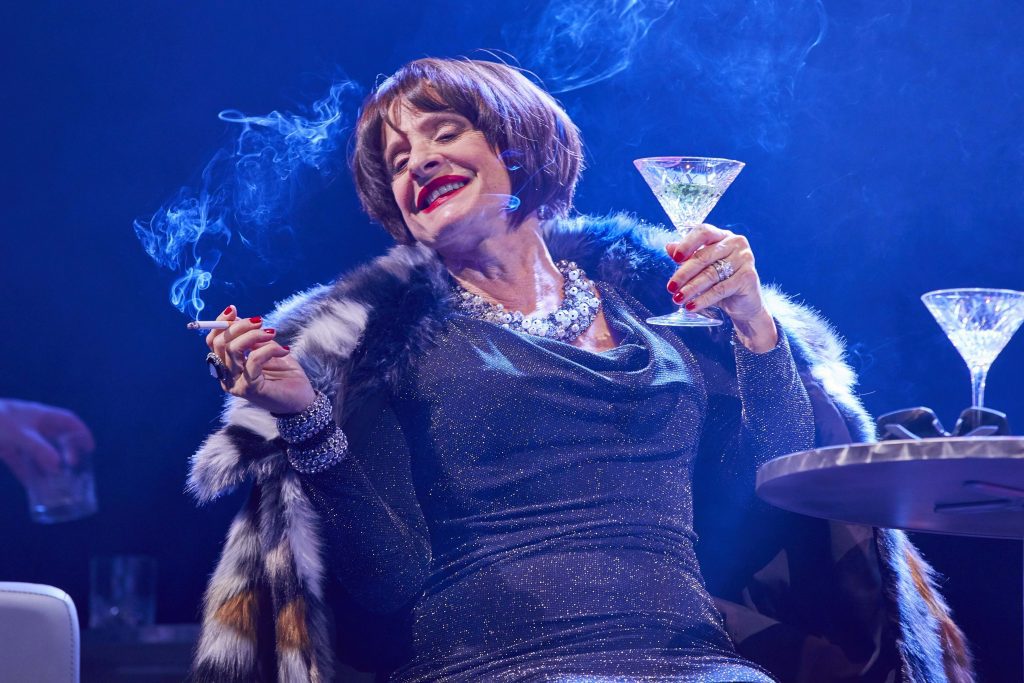 Before the show, we stopped in at the Palomar for some small plates, each meant to be shared. Once ordered, the food arrived quite quickly as the kitchen finished each dish. We slowed our pace of eating so we wouldn't be done eating in 30 minutes, as we had time before the curtain of Company. 
The first to arrive was the labneh drizzled with olive oil, topped with finely chopped tomatoes and sprinkled with both za'atar and sumac (£4.3). We would have loved more of the small thick housemade pita  (Two for £2) but didn't want to fill up on bread. Next time, I'd order the large loaf of hubaneh, a flowerpot-shaped bread served with tahini and similar chopped tomato as on the labneh (£8).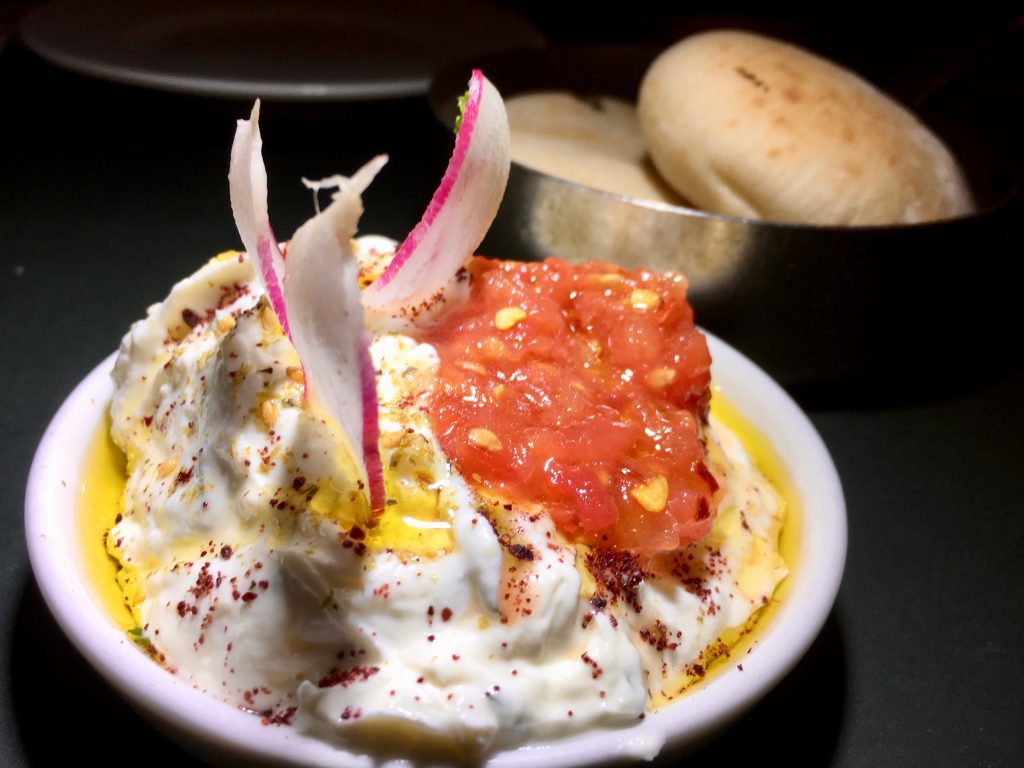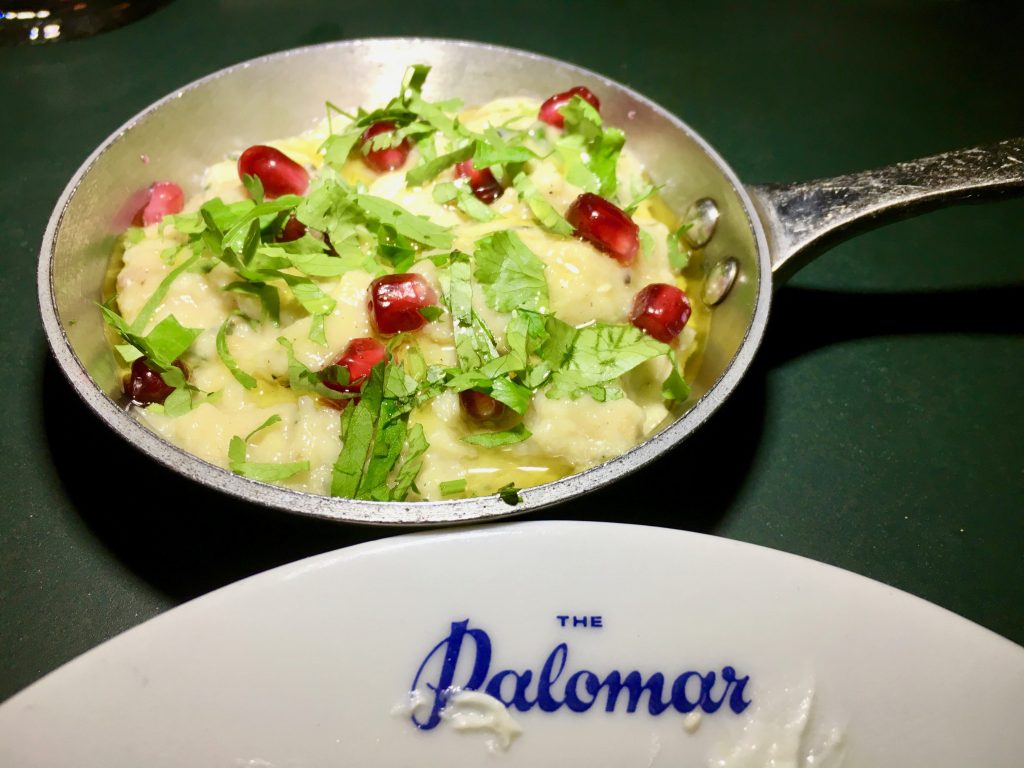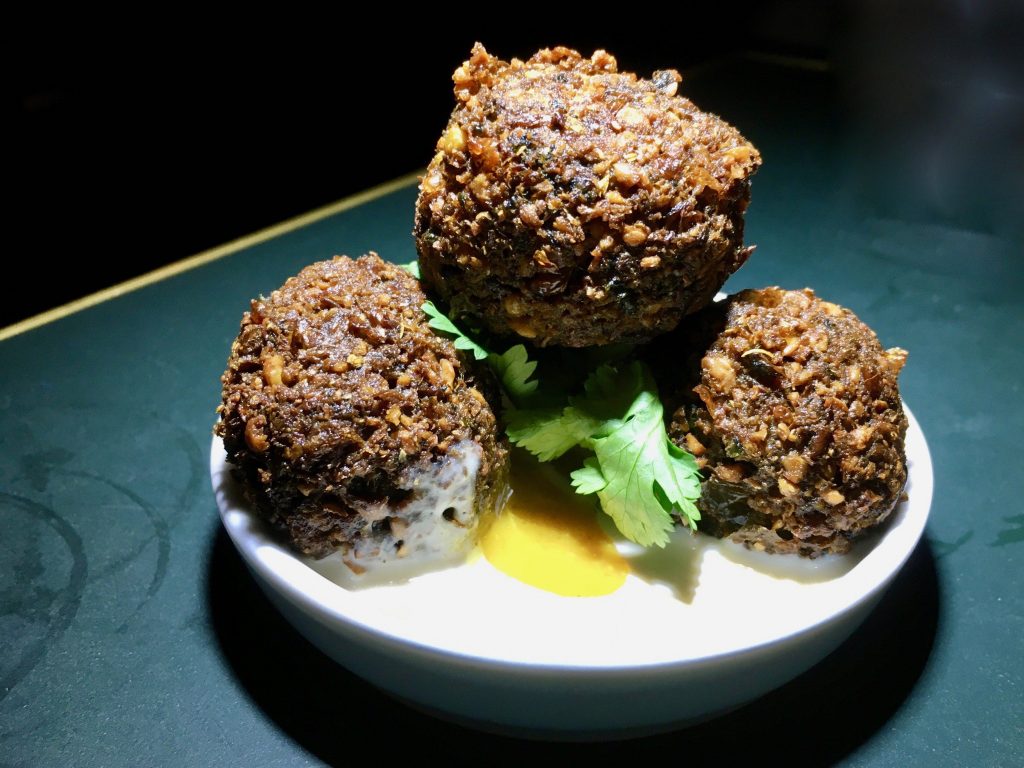 Loved the smoky baba ganoush topped with arils, AKA pomegranate seeds (£4.3). The plancha-cooked artichoke hearts that sat in a puddle of Stilton cream and sprinkled with chopped nuts (£8.5) were also tasty. The falafel balls were quite flavorful but slightly over-cooked (£5 for five). We also shared the interesting grilled octopus over whole chickpea hummus (msabacha), along with a grilled onion and cherry tomatoes (£14.8).  Our last dish was their fattoush salad with tomatoes, cucumber, sumac and large crisp bread cubes (£8).
The Palomar
Chinatown
34 Rupert Street
Chinatown, London W1D 6DN
020 74398777