This week's guest is Michele Scicolone, an award winning food writer, the author of 20 cookbooks, a friend, a Dame (fellow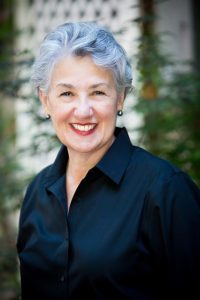 member of Les Dames d'Escoffier) and the recent recipient of the Distinguished Service Award from the Italian Trade Commission.
Michele, queen of slow cookery, had written a number of books on the subject including The Italian Slow Cooker, The Mediterranean Slow Cooker and The French Slow Cooker cookbooks. That's why Craftsy.com (a company that describes itself as providing education and tools to help add creativity to your life) reached out to her to do a 7-lesson "Slow Cooker Cooking School" video series. The series will be available this March.
She's also renowned for some non-slow cooker books that she co-authored: The Soprano's Family Cookbook was the #1 New York Times Bestseller for 11 weeks and has been published in 9 languages; and  BLT Bistro Laurent Tourondel Cookbook was nominated for a James Beard Award.
Click to see Michele's recipe for Milanese Winter Squash Soup from her newest cookbook, The Italian Vegetable Cookbook (Houghton Mifflin Harcourt, 2014).
– bonnie
Follow @BonnieBOTB
Which food product or gadget would you never give up? Pasta. It is my favorite food, endlessly versatile, and easy to make. I like both the dried boxed kind and fresh homemade pasta. I could eat pasta every day.
What do you like to serve when you entertain?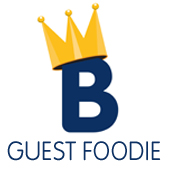 See answer #1! I have friends who become very unhappy if I do not serve pasta when they come for dinner, so I usually make it as a first course. The sauce could be either seafood, meat, cheese, or vegetables depending on the season. I follow it with something simple that doesn't need a lot of last minute attention, like a pork rib roast, roasted sea bass, or a braised meat such as lamb shanks or beef short ribs. I always serve wine with a meal when I am entertaining. We'll finish the wine with cheese and good bread. I'm not a big sweet eater, but I do like fruit, so if I make dessert, it is usually a fruit tart or poached pears.
Describe your "last meal?" I would start with fresh green asparagus topped with eggs fried in butter topped with a generous grating of Parmigiano Reggiano cheese. A bowl of pasta, of course. Then I would have a crisp and juicy roast chicken with French fries and a salad of baby greens. And an apple tart for dessert. A good bottle of burgundy to go with the chicken.
What food is your secret guilty pleasure? I enjoy good food and never feel guilty about eating it.
What is your go-to neighborhood restaurant? SD26 at 19 East 26th Street in Manhattan is a great Italian restaurant. The food is just like you will find in Italy, they have an excellent wine list, and the owners are always welcoming.
What is one food product most people don't know about, but should?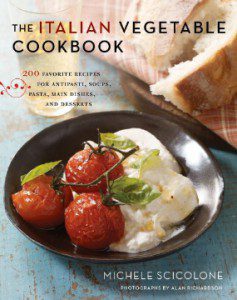 Good salted butter. I like Kerrygold, or other European butters, because they have great flavor and add so much to your cooking.
Describe your worst kitchen disaster and how (if possible) you saved it: I was teaching a cooking class in L.A. where I was to demonstrate how to make fresh fettuccine. But since it was a big class and I was arriving late, I had arranged for an assistant to make the back up pasta to serve to the class. I got there just in time for the class to begin, did my demonstration, and asked for the ready-made pasta so that I could cook it. I dropped it into a pot of boiling water and began to stir. Suddenly the water filled with little black specks. I was horrified, thinking that ants had gotten into the pasta! I had 20 people waiting for a taste! I spooned some out for a closer look. It wasn't ants, but dried herbs! Without admitting it, the assistant had purchased pasta instead of making it and didn't realize that the package he picked up contained an herb flavored pasta. I thought fast and said something like, "what a great idea — John has taken my basic pasta recipe and added dried herbs to it!" He slunk away with his head down, but the class never knew what had happened.
Who was your most influential mentor? My parents. They both loved good food and wine, loved to shop for food and cook, and loved to entertain. I learned so much from them.
To follow Michele Scicolone on Twitter, click here.