A serendipitous meeting on my flight to Dallas with Ray Washburn, one of the owners of Mi Cocina made me consider dining there while in town.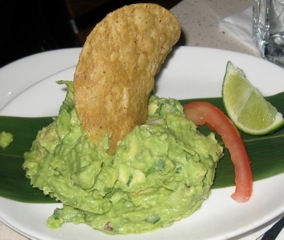 That, and I was staying near their Highland Park location.
I wasn't disappointed.
Like typical Mexican restaurants, we nibbled their complimentary chips and dip and sipped on margaritas while scouring the menu. Their salsas for the chips are a bit above the typical. Flavorful. Piquant.
We started with  their freshly made Guacamole "Mexicano" ($5.95/half order) and a platter of Nachos Locos with beans, beef and queso and more guacamole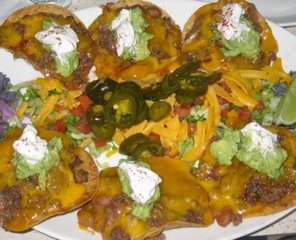 ($7.95). Yummers.
The Tilapia Veracruz ($14.95) was cooked just right and served with a medley of veggies including squash, carrots, mushrooms and more,  and a salad topped with fresh avocado and tomato. The meaty tacos (3 to the platter) came with rice and the same salad as our fish. No complaints there.
What I liked even more was the very attentive and friendly service.  Give it a try – especially if you're shopping in Highland Park Village.
– bonnie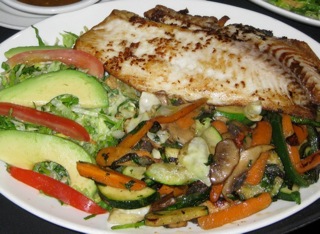 Mi Cocina Restaurant
77 Highland Park Village
Dallas, Tx
(214) 521-6426
www.mcrowd.com