Mel's Burger Bar serves burgers and other bar foods, yet drinking is what folks go there for.
We arrived during happy hour, yet ordered a brand name cocktail (Grey Goose on the rocks, $16) so the specials didn't apply.
Since this is a burger joint, we each ordered one. I had the fat Mexican signature burger ($13) pico de gallo, Monterey jack and avocado made deluxe by adding fries ($4) and roasted cauliflower ($4) to share. My dining partner had their California ($13) one with lettuce, tomato, pickles, onions, avocado, Monterey jack and house sauce. Neither of us could believe how hungry we still were. The burgers contain a small 8-ounce (before cooking) patty. And so, we ordered more. This time the loaded nachos ($14) with chicken, beans, pico de gallo, avocado and cheese to full our tummies after.
I might return to the bar if I lived in the hood as it was fun, yet this is nothing to go out of your way for.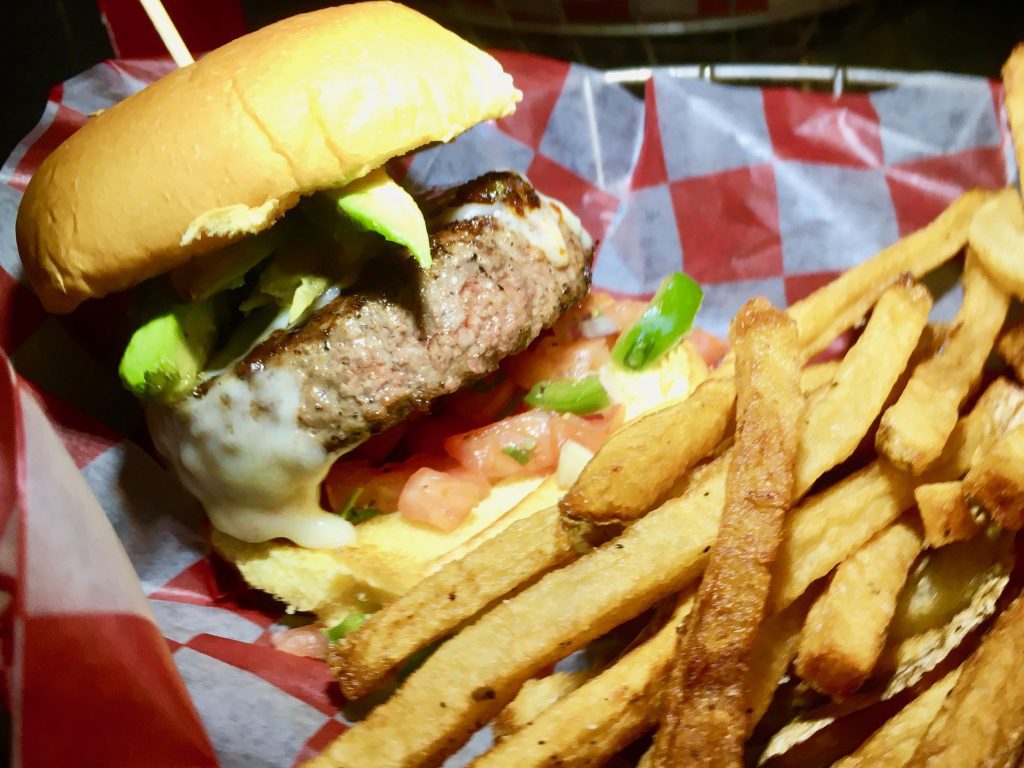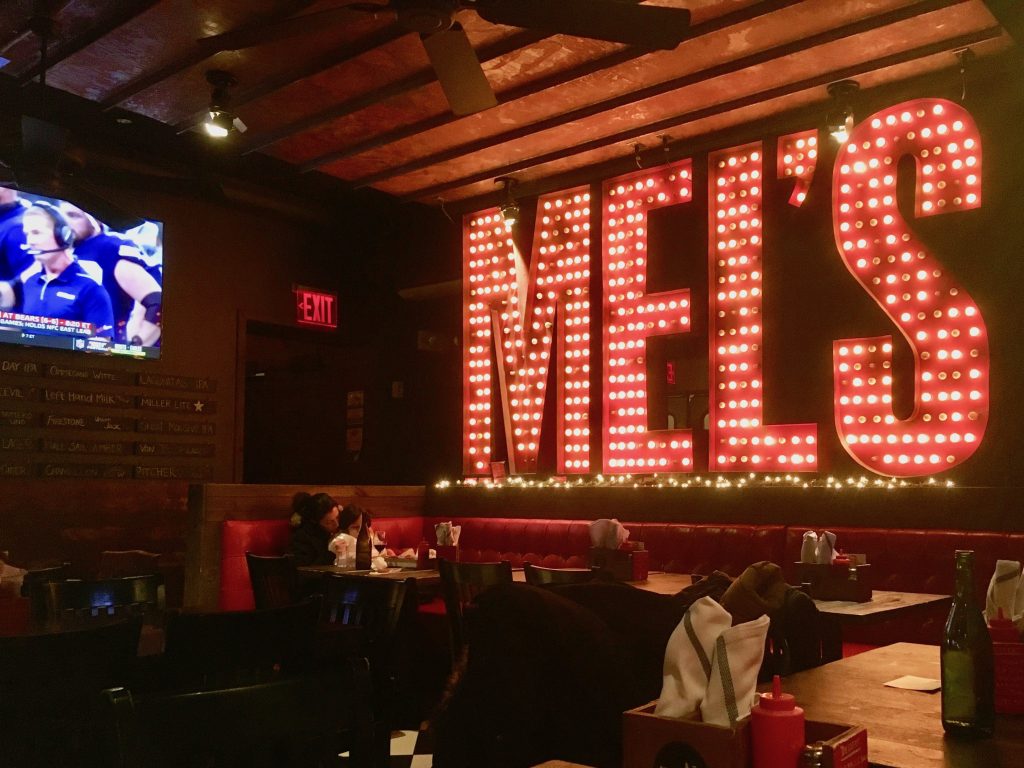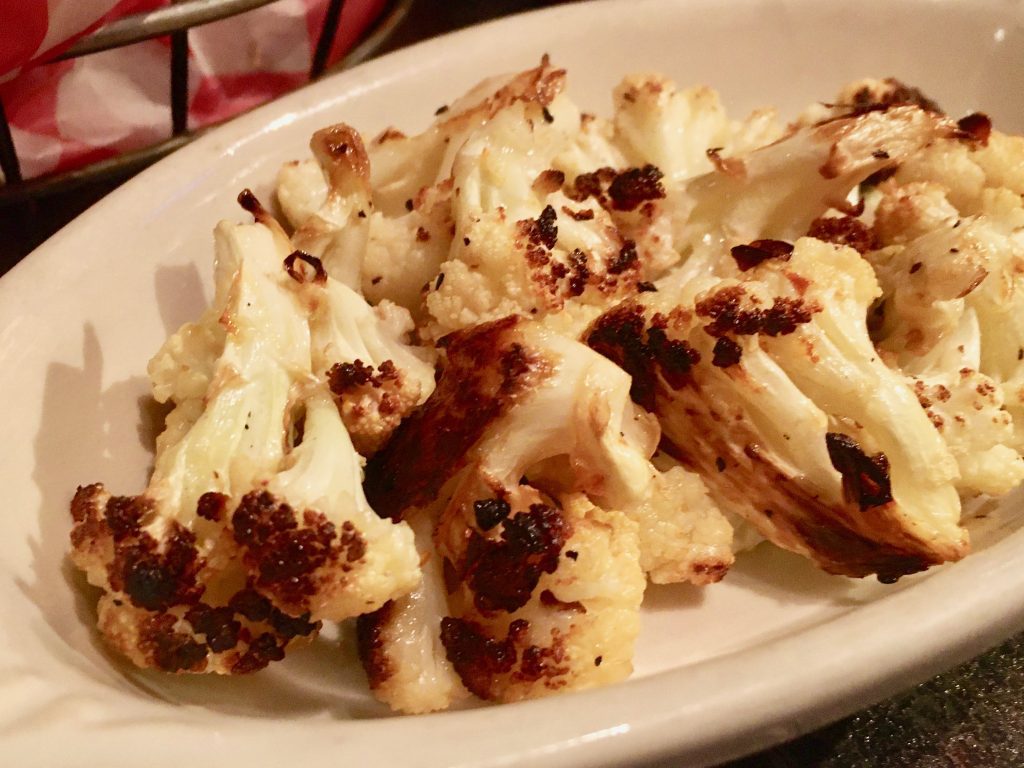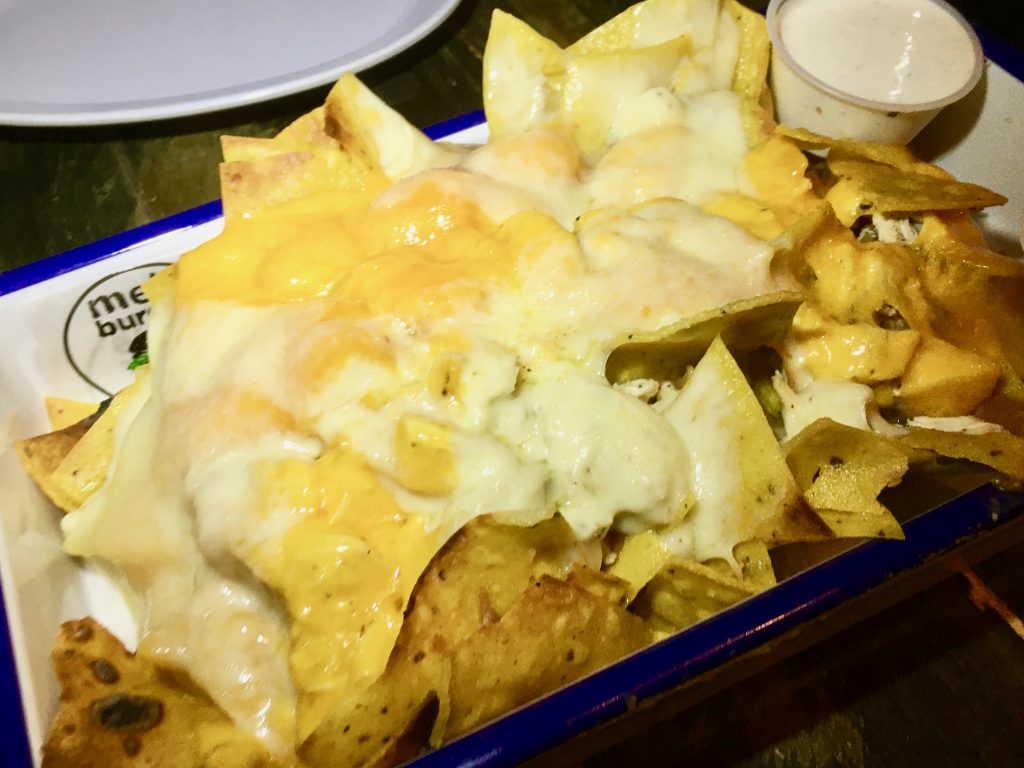 Mel's Burger
1450 Second Avenue
New York, NY 10021
(212) 452-1304