In a small corner of paradise at the beach of Gigaro in La Croix Valmer, we stopped in at Marius a la Plage for lunch earlier this fall.
I hadn't yet had the classic fish soup with a side of garlic rouille on this trip to France, and so I ordered that (14 €) plus an octopus salad (15€) that came with fingerling potatoes. The thin fish soup was too fishy for me, while the octopus salad was perfectly cooked resulting in tender chunks of my favorite cephalopod served with arugula, shredded carrots atop potato slices.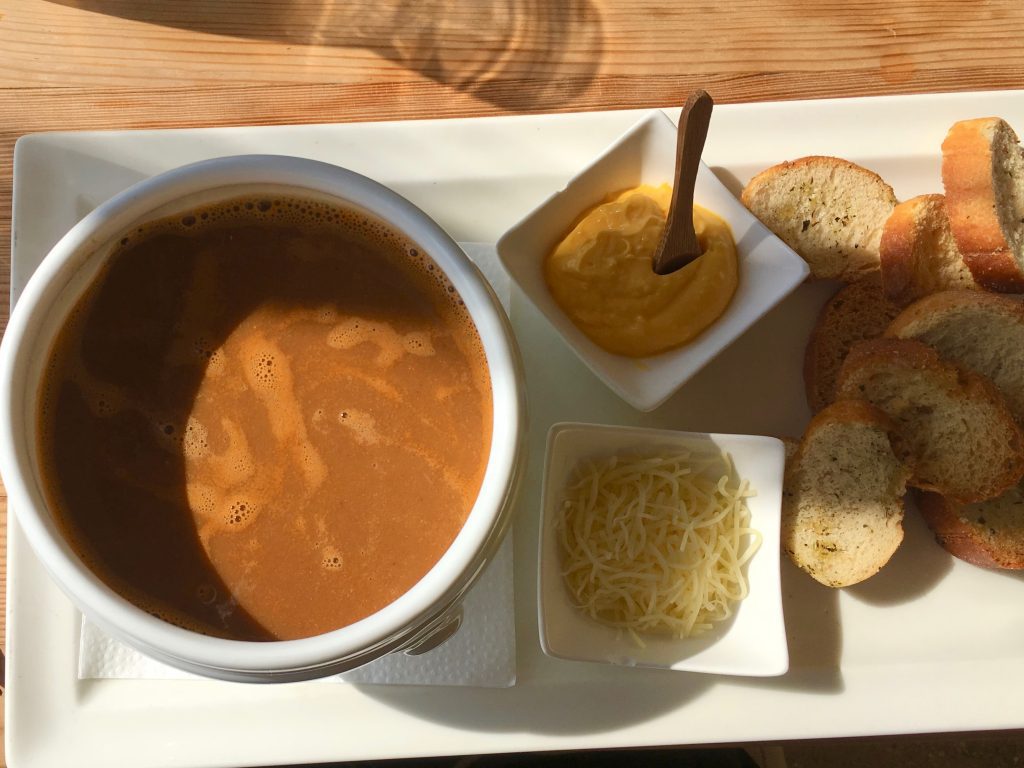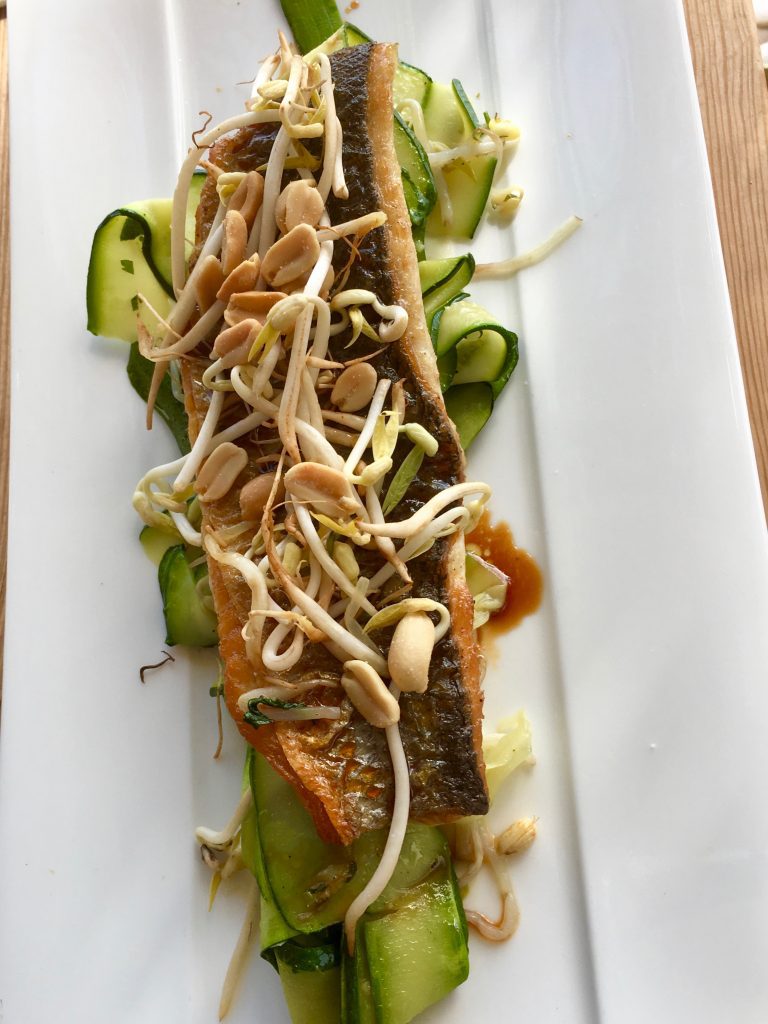 My friend's Thai Filet de loup (fillet of seabass) came over long shreds of zucchini (25 €) all seasoned with soy and topped with fresh bean sprouts, cilantro and peanuts. If you're in the area of the beach at Gigaro, I'd recommend Marius.
Marius a la Plage
Beach of Gigaro
83420 – La Croix Valmer
France