New Havenites bemoaned the sudden closing of Ibiza earlier this month. And so, I'm glad to share with you the possibility of another opening. Mario Batali  — who will be hosting the upcoming Beard Awards in May — just might be opening a restaurant in New Haven.
Mary E. O'Leary, reporter for the New Haven Regis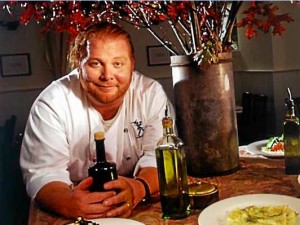 ter,  posted the following news and photograph in the business section (click here for original article). I had to share….
Mario Batali, known for his New York restaurants and television presence, wants to open a restaurant at 278  Park Street at Elm Street.  The 278 Park St. site was approved for a 54-seat restaurant in 2005, but it was never occupied.  The property is owned by the St. Thomas More Corp., but Yale University has a long-term lease.
Lauren Zucker, a spokesperson for Yale, said the restaurant, could open by the end of the summer, if city approvals fall into place.  Yale needs a special exception from the Board of Zoning Appeals to open a 74-seat restaurant on the site, where five additional parking spaces are needed. It has been referred to the City Plan Commission.
The restaurant would have a full restaurant liquor license, but no separate bar seating.  The other restaurant owners are Joe Bastianich, Andy Nusser and Nancy Selzer.
— as reported in the New Haven Register
ADDENDUM:  I learned this restaurant would be a Tarry Lodge, serving a menu of pizza, pasta and wine by the glass in a casual setting. What's more Tarry Lodge would be serving  their own signature clam pizza! We'll see how this holds up to the classic white one sold at Pepe's.
– bonnie