While at the Les Dames d'Escoffier International conference in Nashville, a group of us dined at Margot Cafe & Bar, an inviting restaurant said to have precipitated the gentrification of East Nashville.
We were seated in the quiet upstairs making it more conducive to conversation. Our shared apps included the house-made potato chips served with aioli ($5) and small nuggets of corn coated okra with a remoulade sauce, sprinkled with scallions ($12).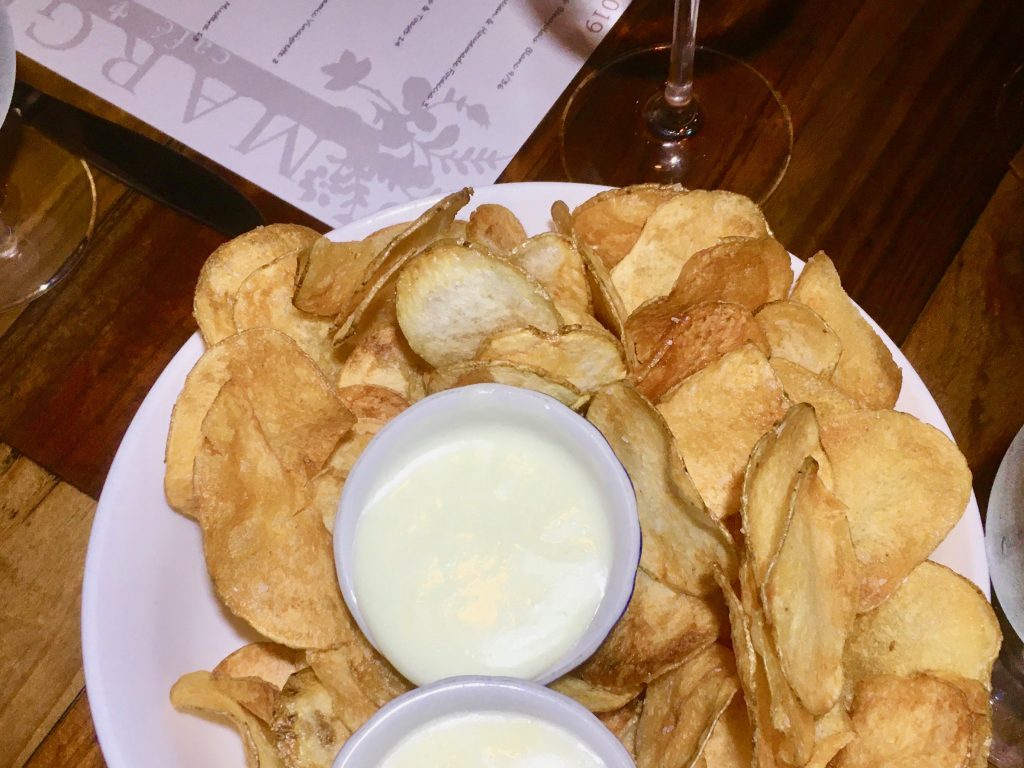 One friend who loved chicken livers ordered that appetizer batter-fried served with contrasting textured other goodies (fresh apple slices, radishes and pickled onions) in a mustard vinaigrette ($13) and a salad of local lettuces with shaved fennel and gorgonzola ($12).
Two of us decided to share the pan-roasted rockfish with bok choy, coconut curry, basmati rice orange and chilies ($26) and the grilled steak with French fries and the largest leaves of arugula I've ever seen. We had mentioned that to our server who had the kitchen plate half of each of these separately! Nice.
We couldn't resist ordering one dessert to share. We dug our spoons into Grace Billiter's chocolate cake with candied pecans and maple icing ($8) that more than satisfied our sweet tooth.
Worth the visit.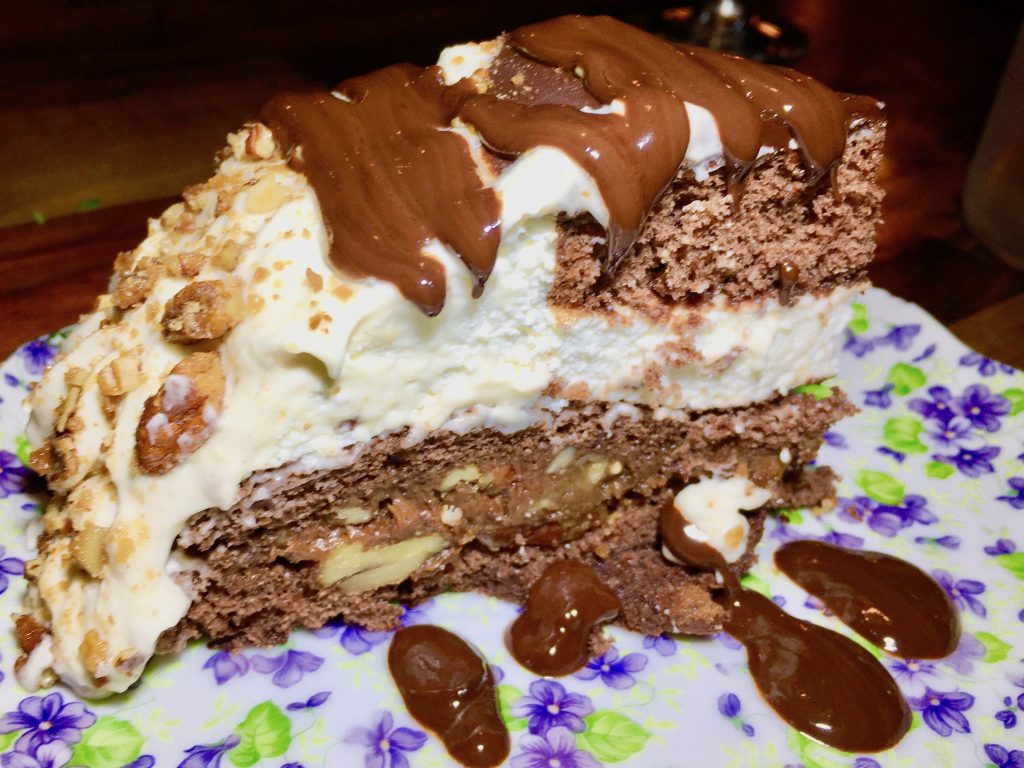 Margot Cafe & Bar
1017 Woodland St,
Nashville, TN 37206
(615) 227-4668