I first met Marci Izard when she was a traffic reporter for WTNH in New Haven. She's come a long way since then with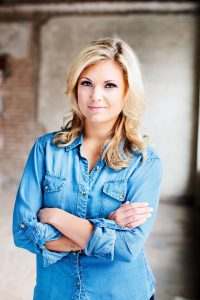 stops anchoring in Springfield (MA) and reporting and hosting cooking and mindfulness segments in Houston (TX).
Marci currently writes her blog (Marci's Table) for the Houston Chronicle's chron.com, launched her own site (marciizard.com) and published her first cookbook, "Nourishing Your Whole Self: A Cookbook with Feelings" encouraging her readers to become more aware of how food makes them feel.
We spoke to Marci recently, and asked her to respond to our Guest Foodie questions.
– bonnie
BonnieBOTB

Follow @BonnieBOTB
Which food product or gadget would you never give up? It makes me shudder to think of a world without avocado. It's pure, healthy, versatile, filling and generally just one of God's finest creations.
What do you like to serve when you entertain?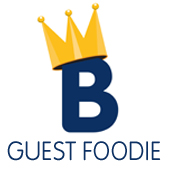 Avocado! Actually, I love appetizers—always a yummy cheese plate that's fully loaded with hunks of different varieties, grapes, olives, crackers, etc. Usually, some kind of healthy veggie dip (often either white bean or cashew based), homemade guacamole (I am really obsessed) and maybe some bruschetta or a hearty/indulgent bread — like stuffed broccoli or pepperoni (both in my book) would be in there too. With so many delicious appetizers, there's no need for a big filling meal. Especially during the winter, I love leaving a pot of chili, soup, or jambalaya on the stove with a big salad on the side—both of them self-serve.
If you got to choose what you ate… describe your "last meal?" Suddenly I'm over avocado. I'm thinking cheese. Lots of cheese. And carbs. Pizza, a Belgium style microbrew, mozzarella sticks, and buttery popcorn. Then a hot fudge sundae. Sounds so wrong, and so right.
What food is your secret guilty pleasure? Everything in question 3 (typically not at once).
What is your go-to neighborhood restaurant? Antica Osteria in Houston's Rice Village. My fiancé and I had our first date there and he treated all our local friends and family on the night we got engaged. Houston is a great food city, and I think Antica is one of the most adorable, romantic, special spots in town!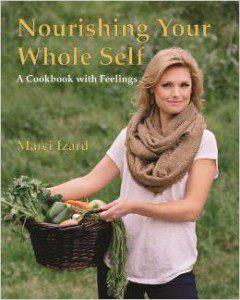 What is one food product most people don't know about, but should…?My fiancé introduced me to the instant read thermometer and oh my god, it's fantastic. It has changed the way we grill steaks, roast chickens, and even make miso soup! It allows for a more precise and easy-to-replicate way of cooking… and less rubbery results!
Describe your worst kitchen disaster and how (if possible) you saved it: I've had a few loaves of zucchini bread turn out like soup. It's mostly because I used to play with creative ways to cut out sugar (there were a few particularly epic failures back in the day), but it's also because I tend to do too many things at once and then mess stuff up! Sometimes soupy bread could be "saved" by popping it back into the oven for a while. But generally, it was inedible.
Who was your most influential mentor? There are several, but one of the biggies: author and spiritual teacher Gabrielle Bernstein. I really love eating, and yet in the end, I consider food to primarily be a vehicle to talk about something else (which I started to be able to articulate after reading Gabrielle's first book Add More Ing to your Life: A Hip Guide to Happiness). Ultimately the message beneath all my work is about arriving in the moment and feeling whatever you experience. This empowers us to make balanced choices which reflect that presence and grace. It is a concept that applies to life in general, and mealtime is a particularly scrumptious place to practice!
To follow Marci Izard on Twitter, click here.