After learning Mani in Pasta didn't yet have a liquor license, I stopped in at Trader Joe's wine shop across 14th Street before heading to the second location of this Roman-style pizza and Cucina restaurant, which had a soft opening in December. This little gem is easy to miss if you're not looking.
As their guests, we were greeted by chef  Giuseppe Manco and his partner Pietro Toscano as if we arrived at their home. We were told to sit back and relax and they would feed us.
We started with a medley of lightly coated then deep-fat fried zucchini flower, potato croquette, mozzarella cheese, frittatina (fried pasta with ham and cheese) and supplí (rice filled with mozzarella) all served in individual baskets along with a sweet and sour dipping sauce.
You can't go to Mani in Pasta (meaning hand in the dough) and not sample their "pizza al taglio romano," a thick rectangular pizza.  We tried the Regina (which won Giuseppe the "Best Pan Pizza 2017 at the 2017 Pizza Expo in Las Vegas) that's topped with tomato sauce, shredded mozzarella, cherry tomatoes, buffalo mozzarella and fresh basil ($2.75 per slice).  I also recommend the eponymous heavenly version with truffle cream, porcini mushrooms, mozzarella and thinly sliced Prosciutto di Parma ($4 per slice).
We then indulged in a small carbonara Pinsa Romano ($17 a small individual pie) with mozzarella, guanciale, egg cream, shaved Pecorino and lots of black pepper on a thick chewy crust. I also recommend as I do their house-made pasta, especially the bucatini (the hollow long strands) tossed with Pecorino and black pepper — the classic cacio & pepe ($17).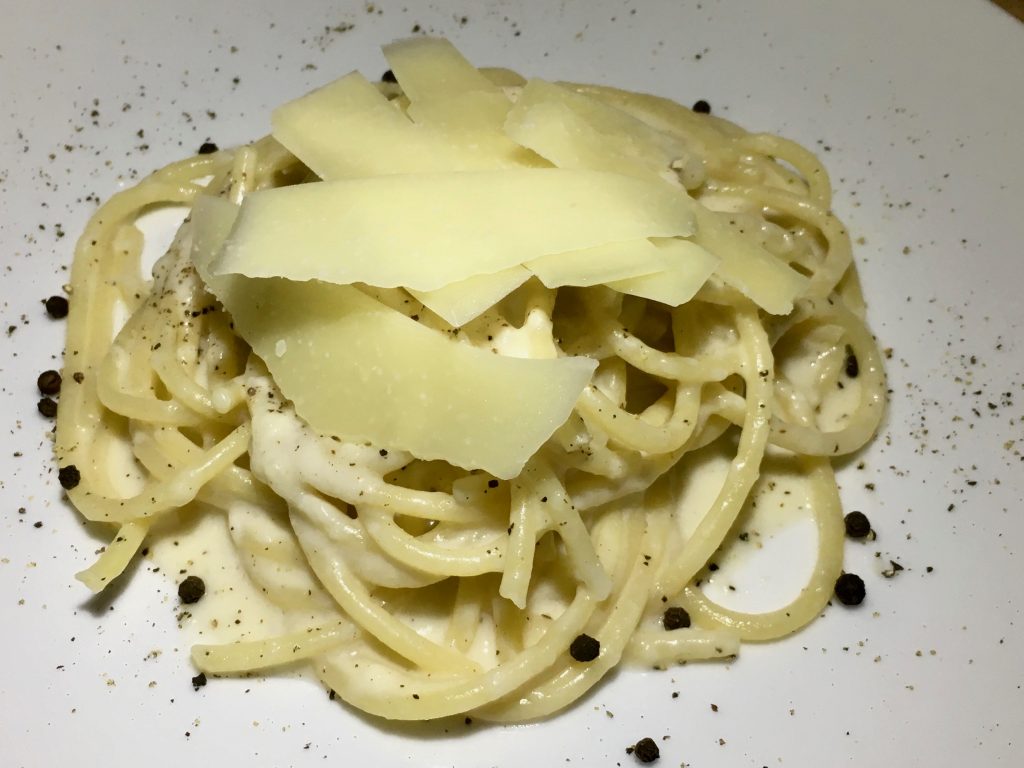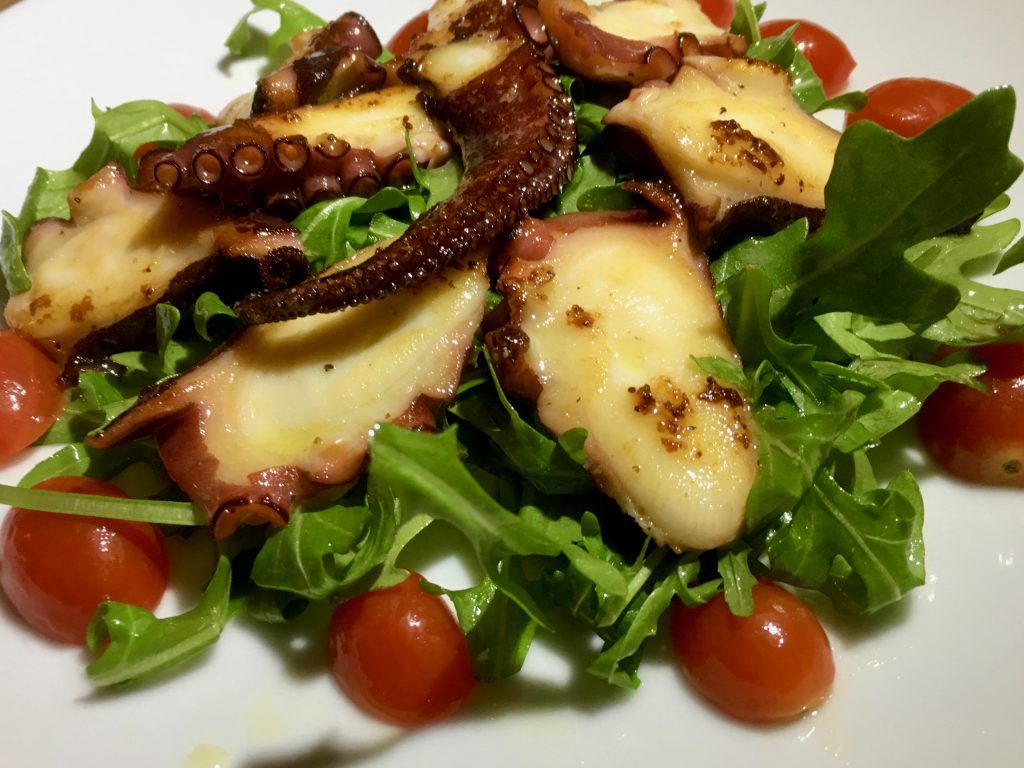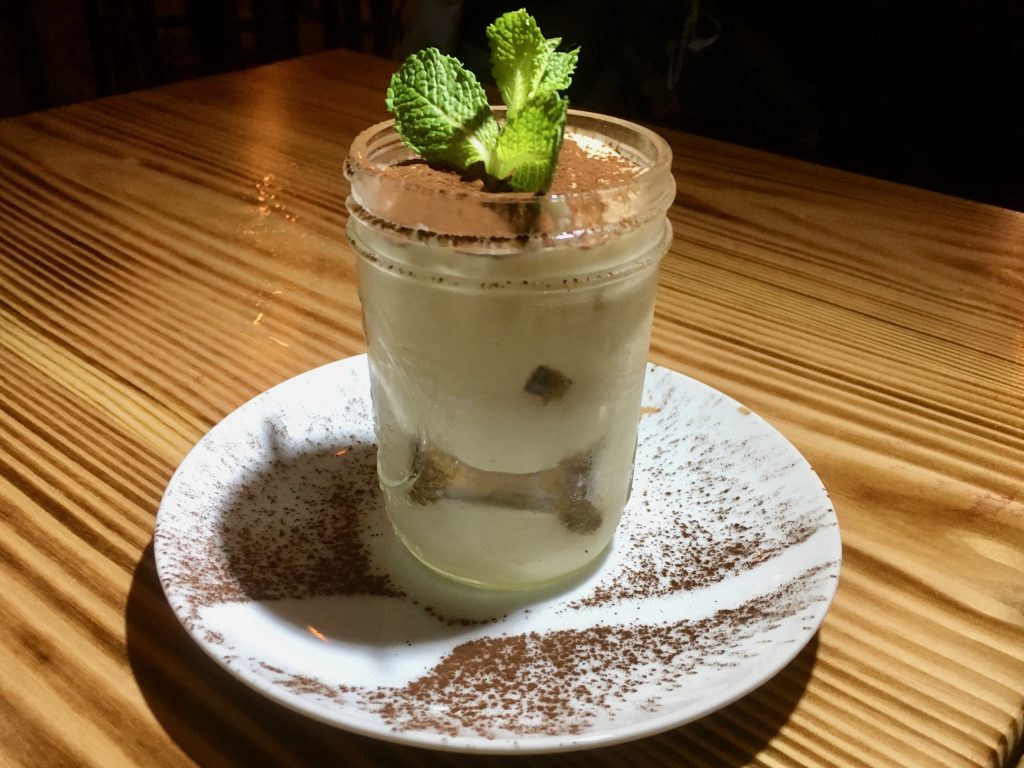 Their tender roasted octopus is served on a bed of arugula and cherry tomatoes ($18). Next time, I'll start with that as were so full from that we didn't have room to finish. We did have space for a taste of their moist tiramisu, as it is light enough to enjoy after all the other goodies.
Mani in Pasta
Gramercy
245 East 14th Street (between 2nd and 3rd Avenue)
New York, NY 1000
646-870-5851