I recently joined Untapped Cities, as some friends and I wanted to do one of their events. We figured for $10 a month, we'd try it out.
Through them, I attended a tour and vodka tasting at Our/New York, which opened in May. This small-batch, micro-distillery Manhattan's first since Prohibition. It is part of Pernod Ricard, the French-based wine and spirits company. Before the tour, we tried their too sweet for me Excelsior '64 cocktail made from their vodka, lavender, elderflower and sparkling wine.
I was happier with the straight vodka we tried after learning how it was made. OUR/New York is not only a distillery, it's also a bar where you can actually purchase their vodka (~$23/375 liter).  Unlike other bars, this bar is also a distillery, classified as a farm, so they can sell their product.
No report on the food, as we didn't get to sample any.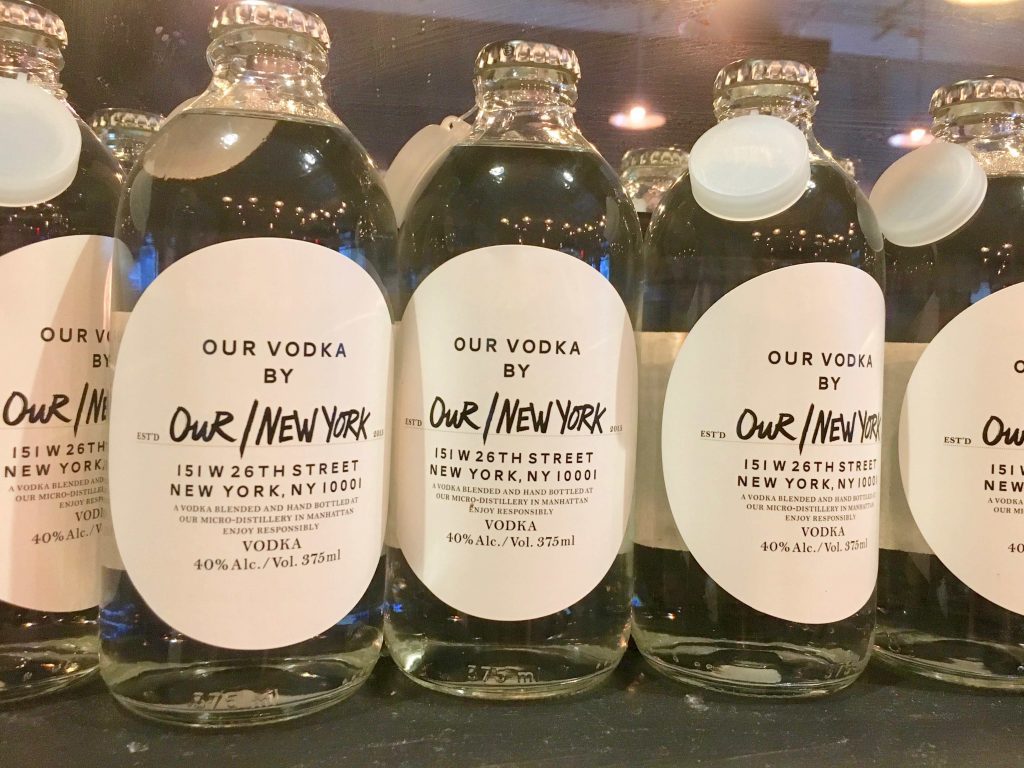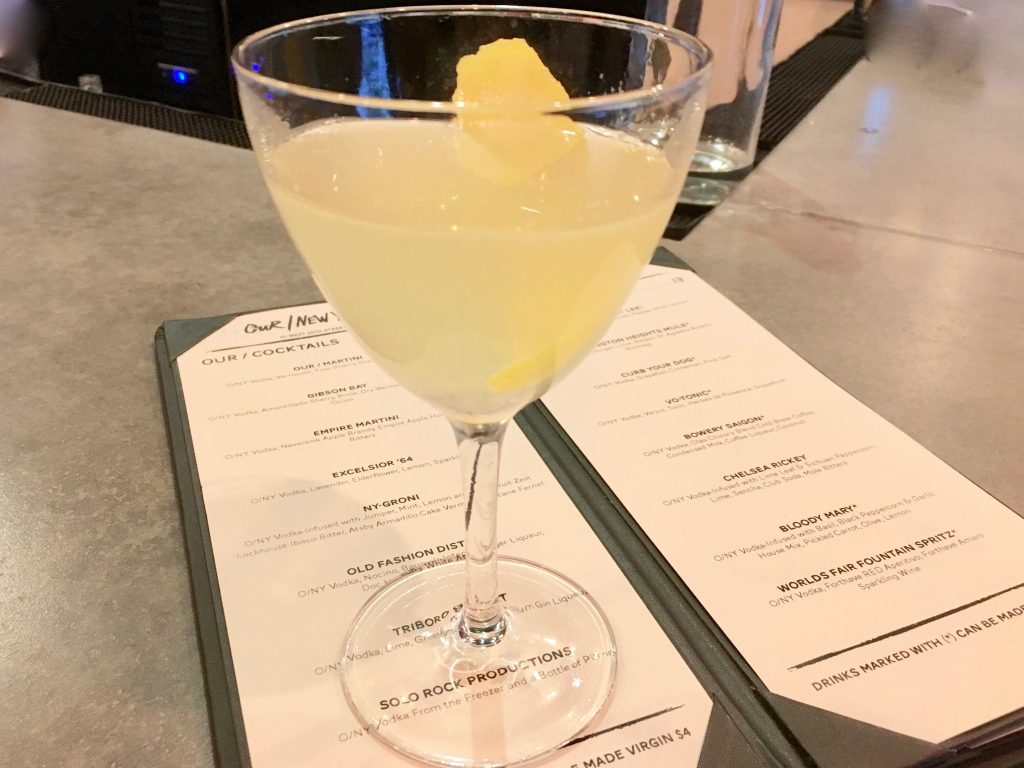 OUR / NEW YORK
151 W 26th Street (btw. 6th & 7th Ave)
New York, NY 10001
(646) 753 – 5556